Equitable Growth's Jobs Day Graphs: September 2016 Report Edition
Earlier this morning, The U.S. Bureau of Labor Statistics released new data on the U.S. labor market during the month of September. Below are five graphs compiled by Equitable Growth staff highlighting important trends in the data.
The employment rate for prime-age workers is back at a high for this recovery. But that's still below pre-recession levels.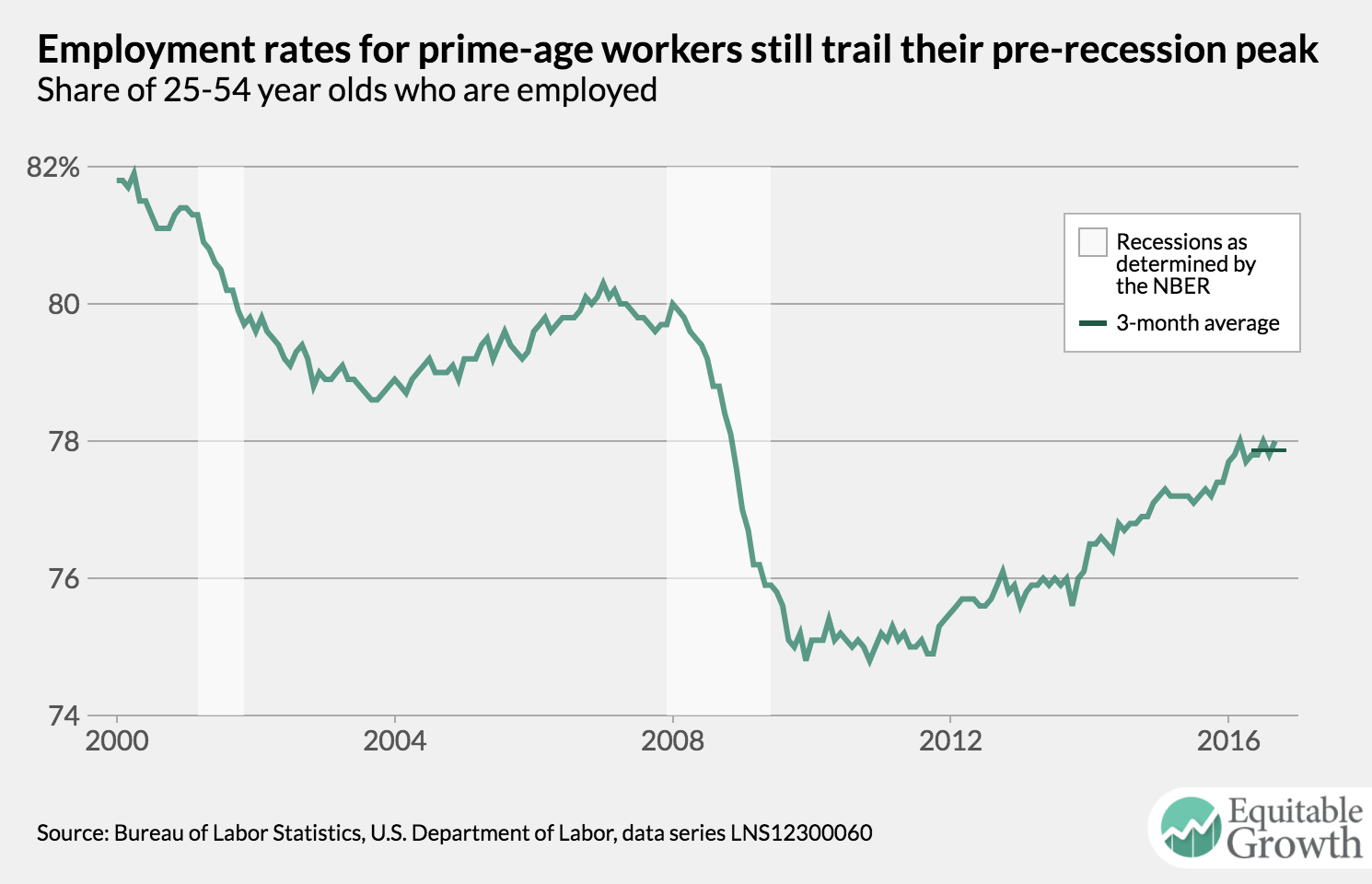 U6, the broadest measure of labor market underutilization, continues to hover around 10 percent.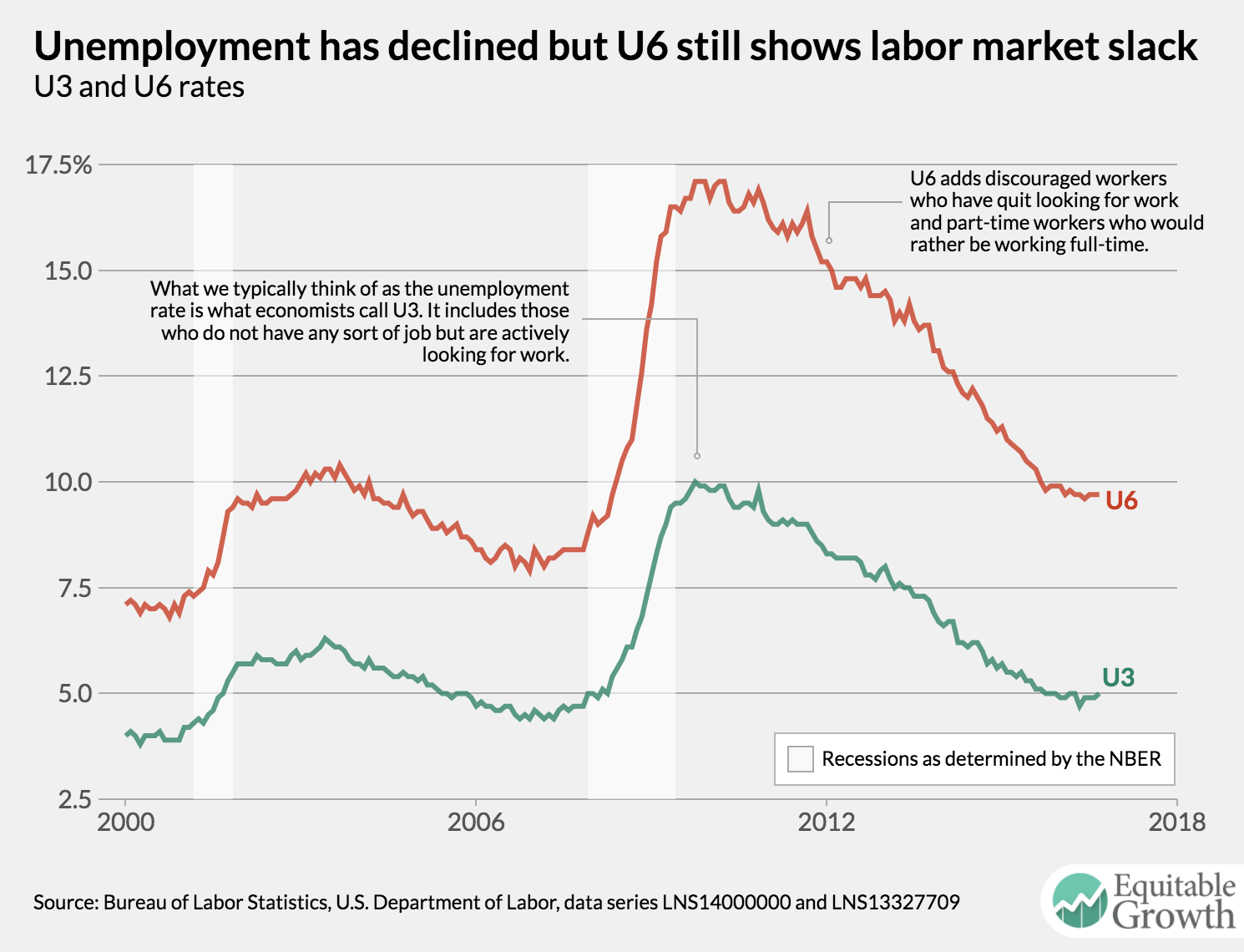 Nominal wage growth is picking up, but low inflation is what is primarily driving real wage growth in the current recovery.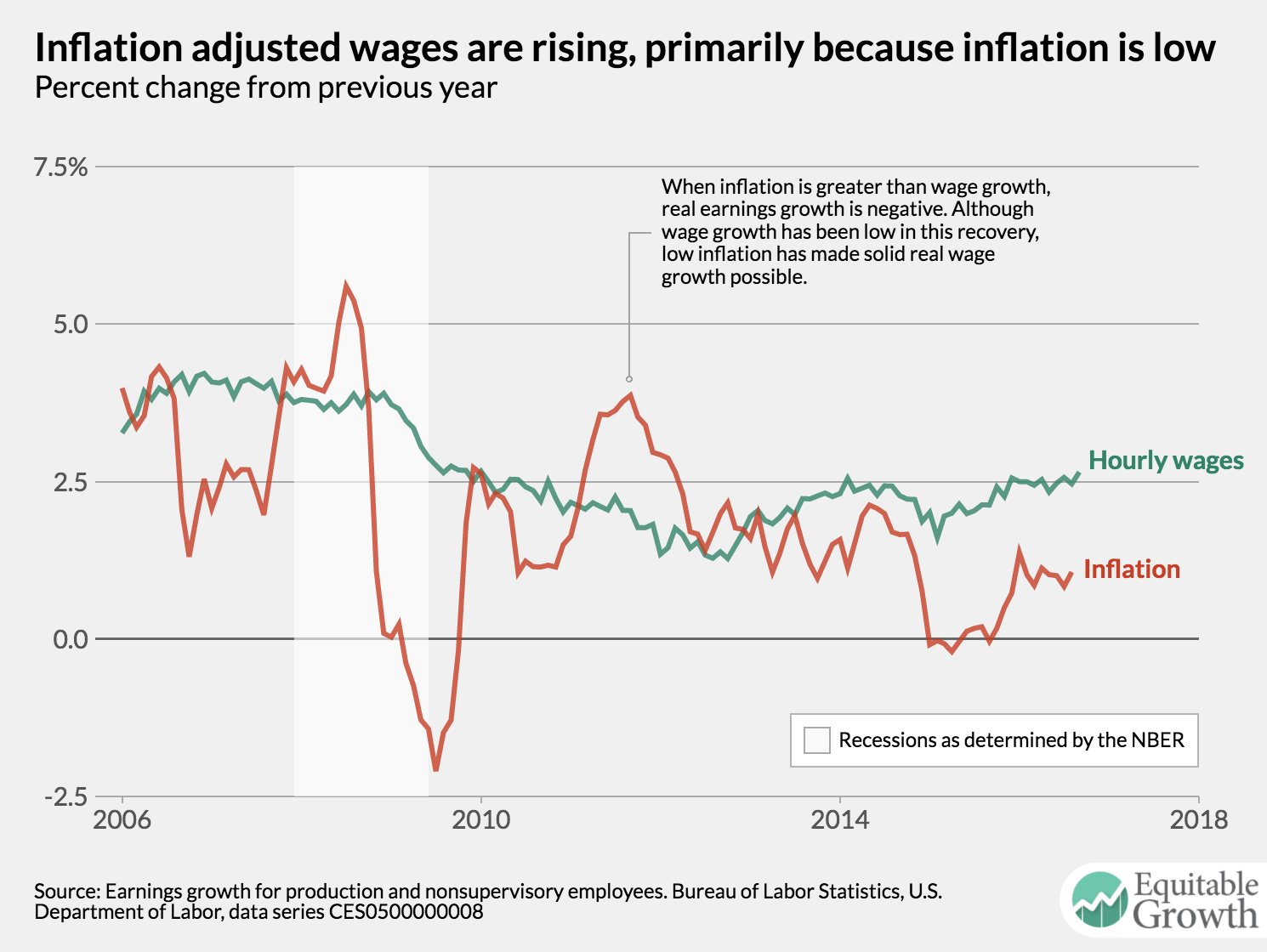 All levels of government shed 11,000 jobs in September, continuing the trend of weak government job growth during this recovery.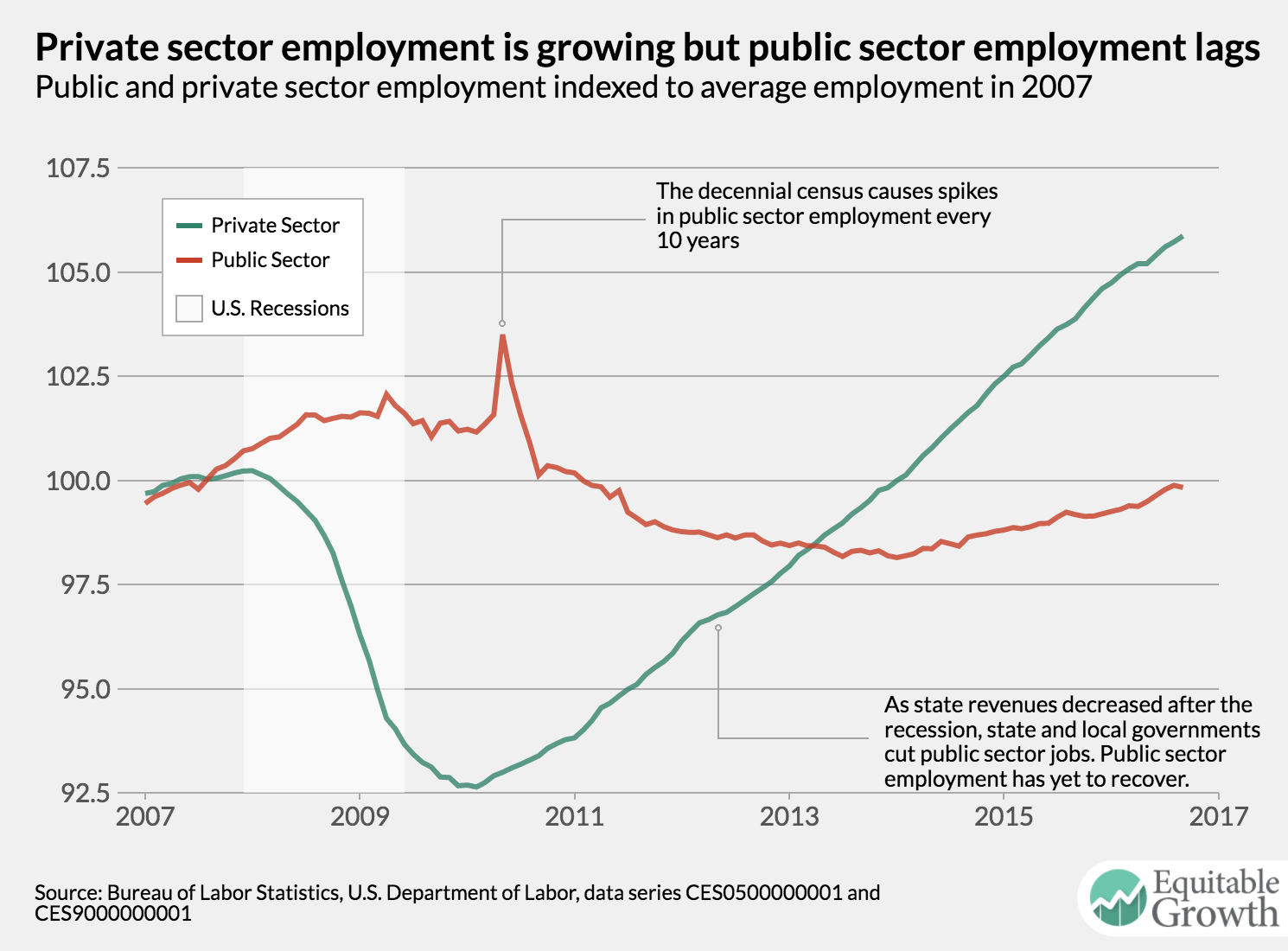 Private sector employment growth varies quite a bit by industry. Service sector industries have been leading the way.