Equitable Growth's Jobs Day Graphs: November 2019 Report Edition
On December 6th, the U.S. Bureau of Labor Statistics released new data on the U.S. labor market during the month of November. Below are five graphs compiled by Equitable Growth staff highlighting important trends in the data.
1.
The employment rate for prime-age workers stayed at 80.3%, holding at it's pre-recession level for the second month.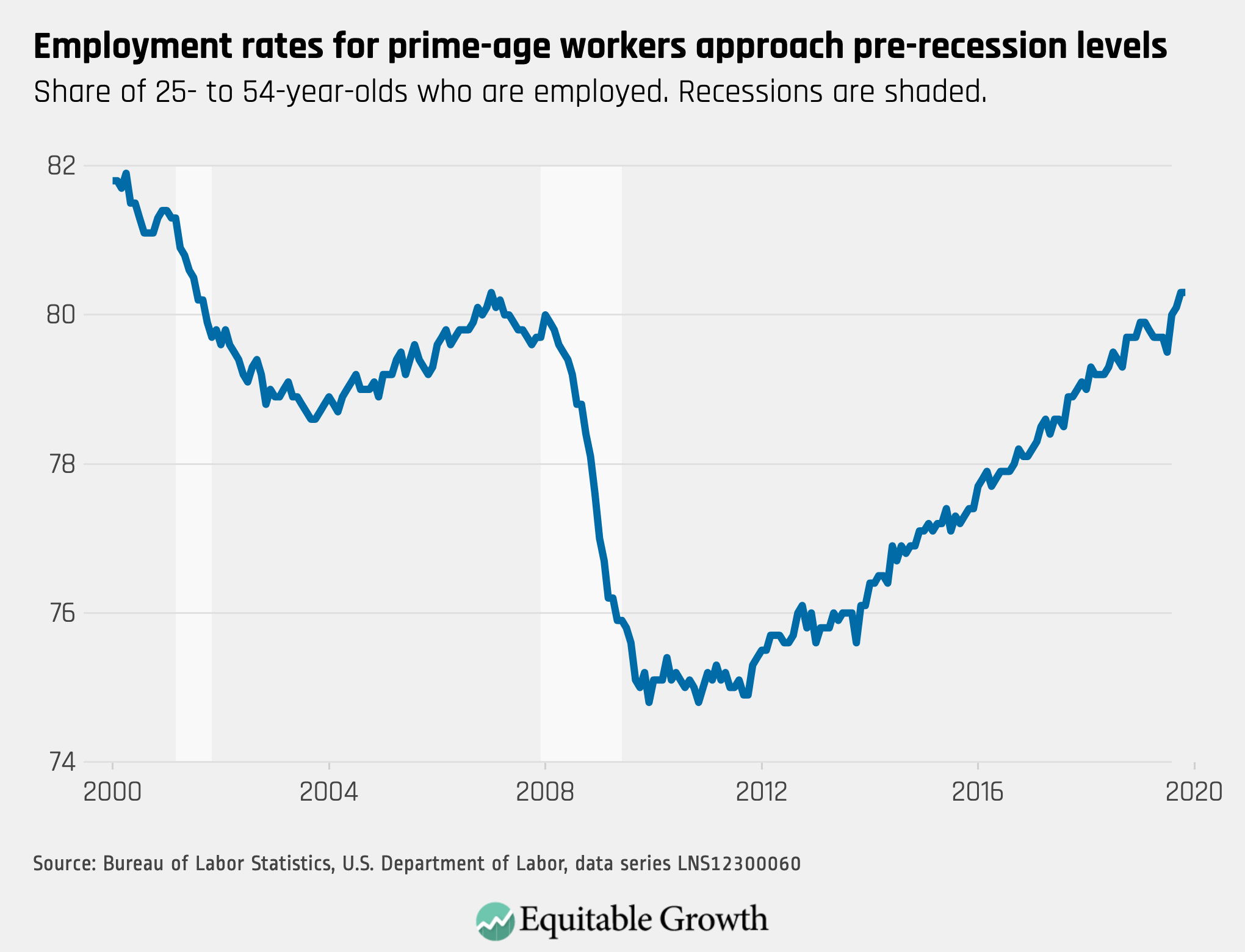 2.
Both the unemployment rate and the underemployment rate trended downward in parallel, reaching 3.5% and 6.9% respectively in November.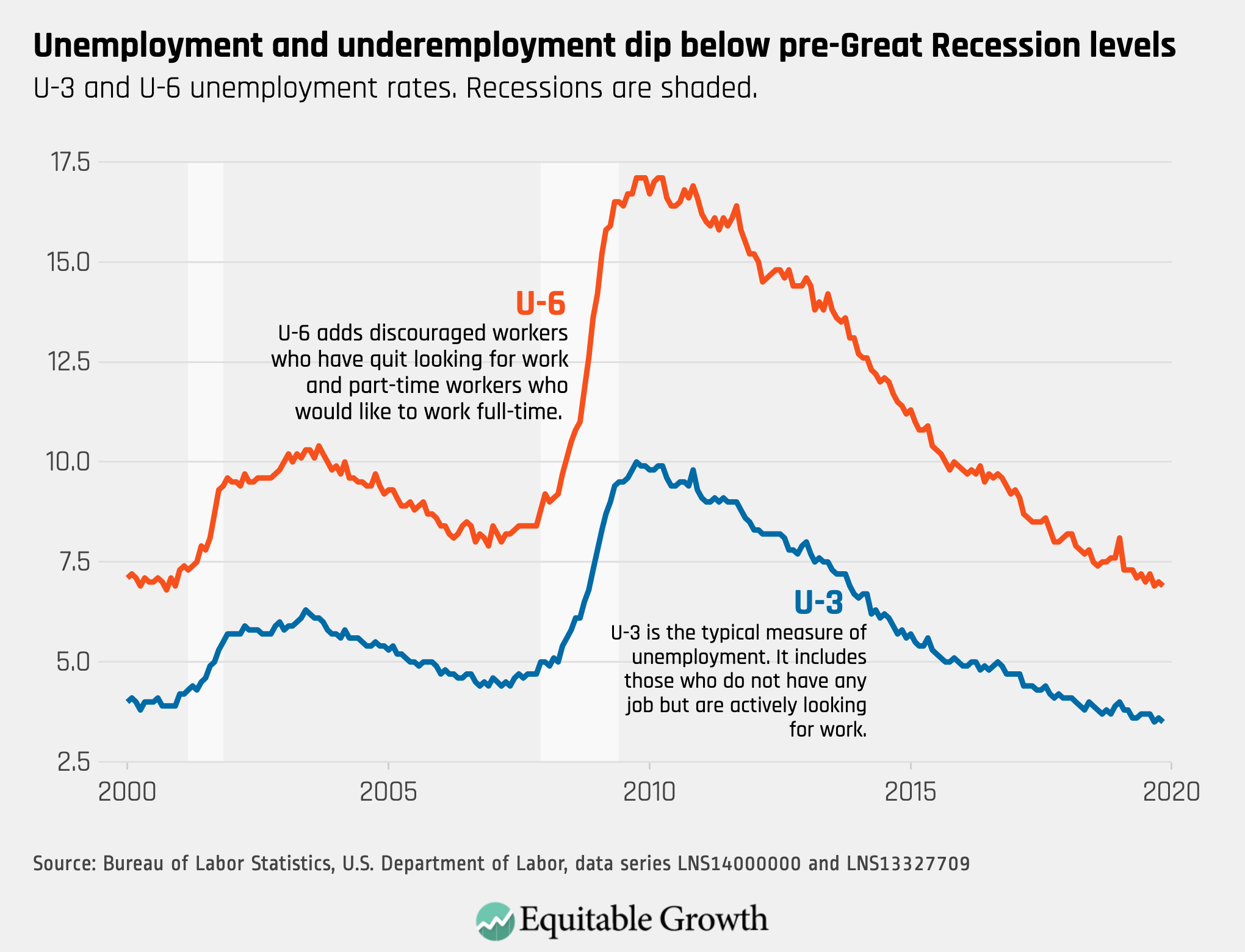 3.
Year-over-year wage growth picked up to 3.1%, but it still remains tepid given near-historic low levels of unemployment and a significant number of jobs added in November.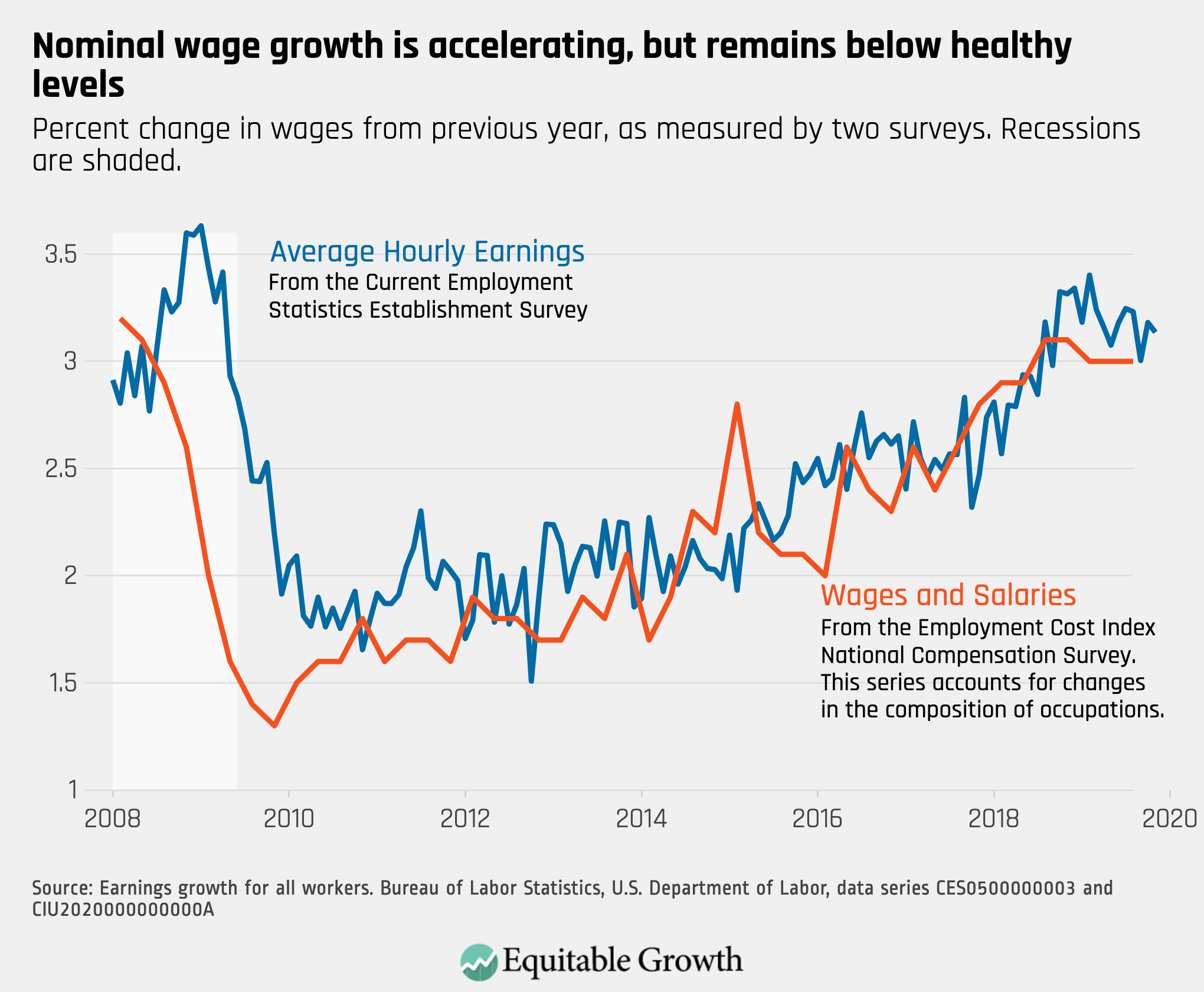 4.
Unemployment remains significantly higher for workers with lower levels of education, but those with less than a high school diploma saw a decline from 5.6% in October to 5.3% in November, after a steep increase from 4.8% in September (amid noisy data in the previous year).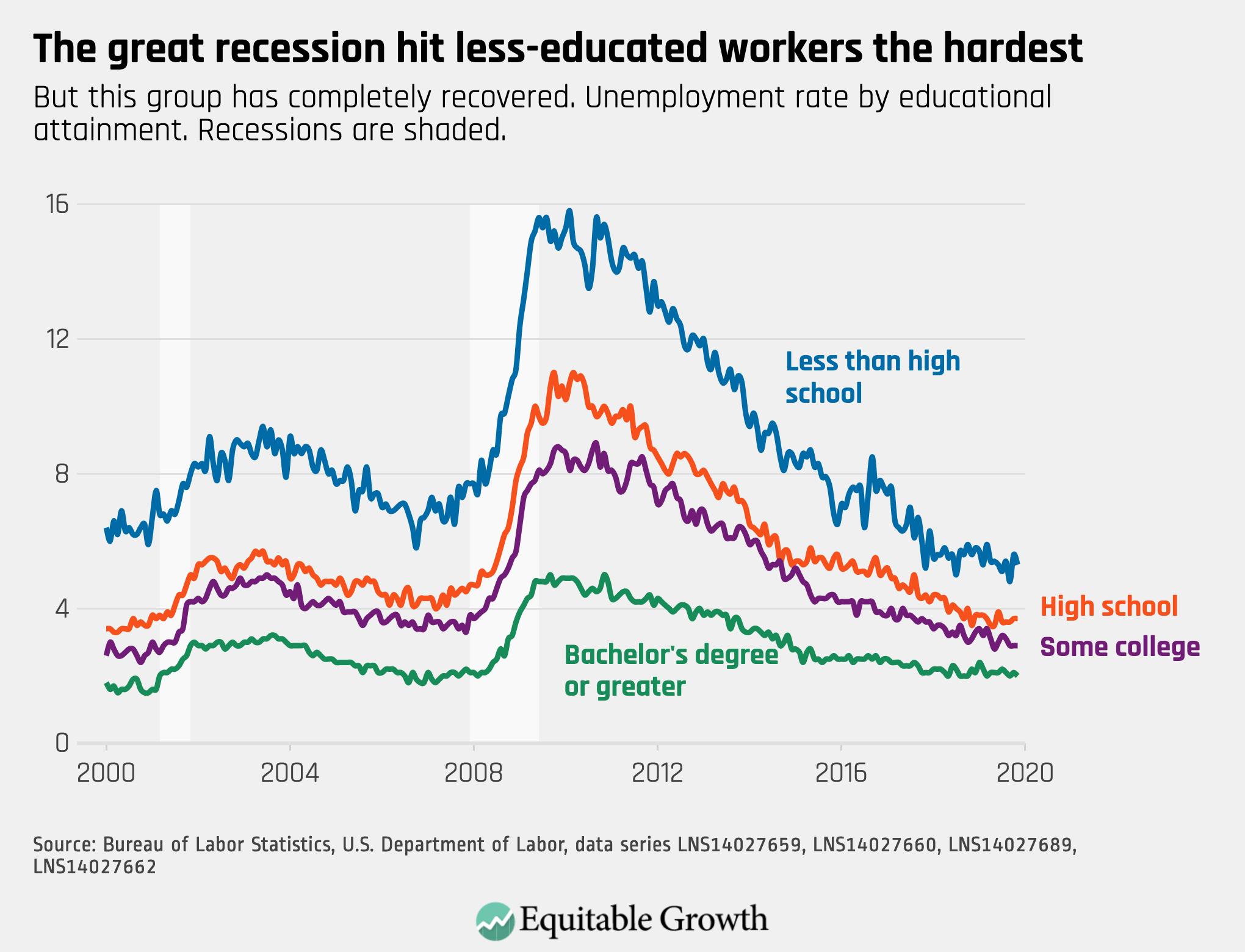 5.
Despite low unemployment and strong job growth, the share of unemployed workers who have been searching for work for more than 15 weeks has not budged, as these workers face significant barriers in finding a new job.