Equitable Growth's Jobs Day Graphs: November 2017 Report Edition
Earlier this morning, the U.S. Bureau of Labor Statistics released new data on the U.S. labor market during the month of November. Below are five graphs compiled by Equitable Growth staff highlighting important trends in the data.
1.
The prime employment rate hit a new high for the recovery in November. But it's still about a percentage point below its peak in 2007 and almost 3 points below its 2000 peak.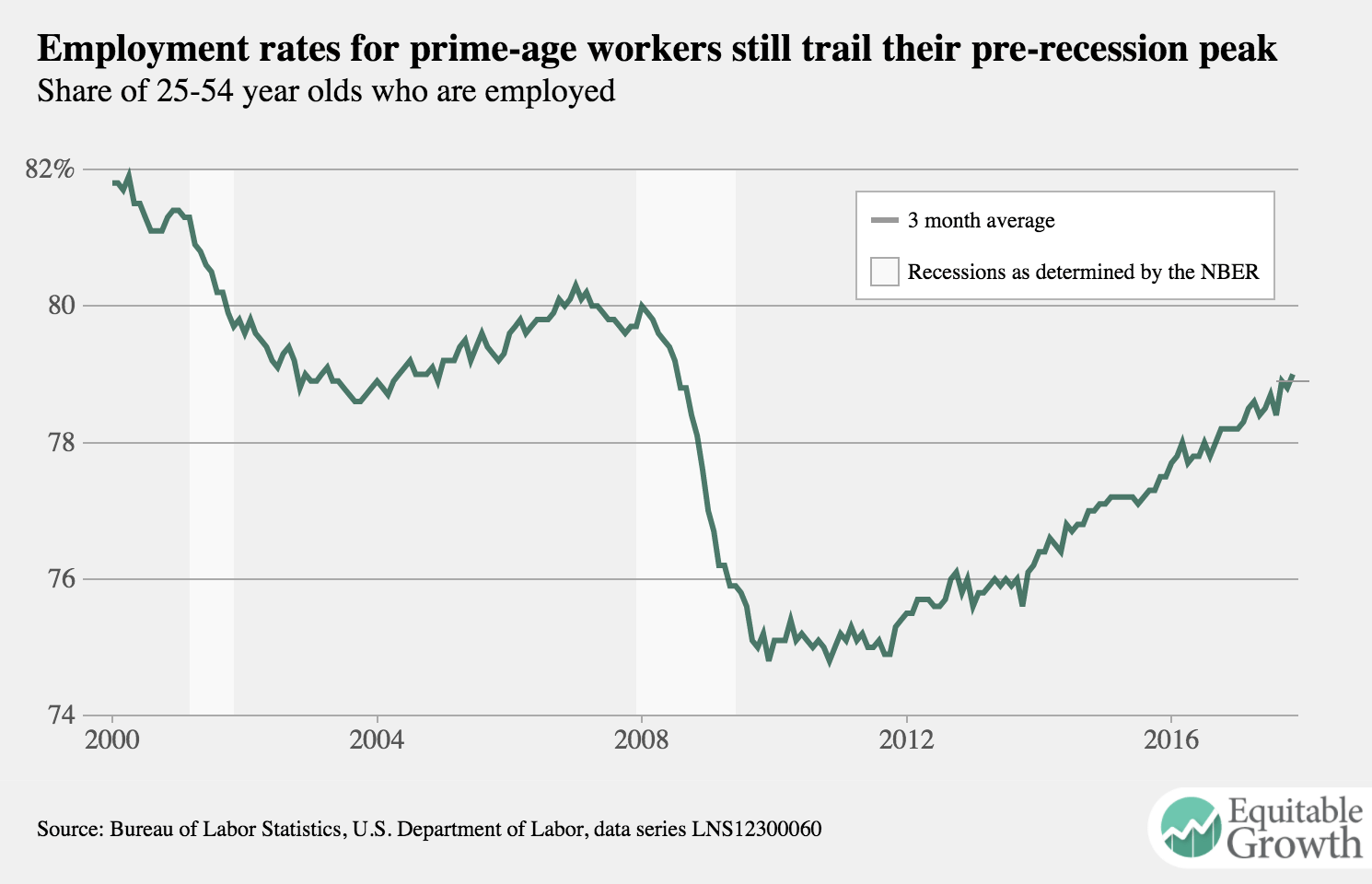 2.
The differences in unemployment rates by education level are stark, but as the recovery continues these gaps are declining.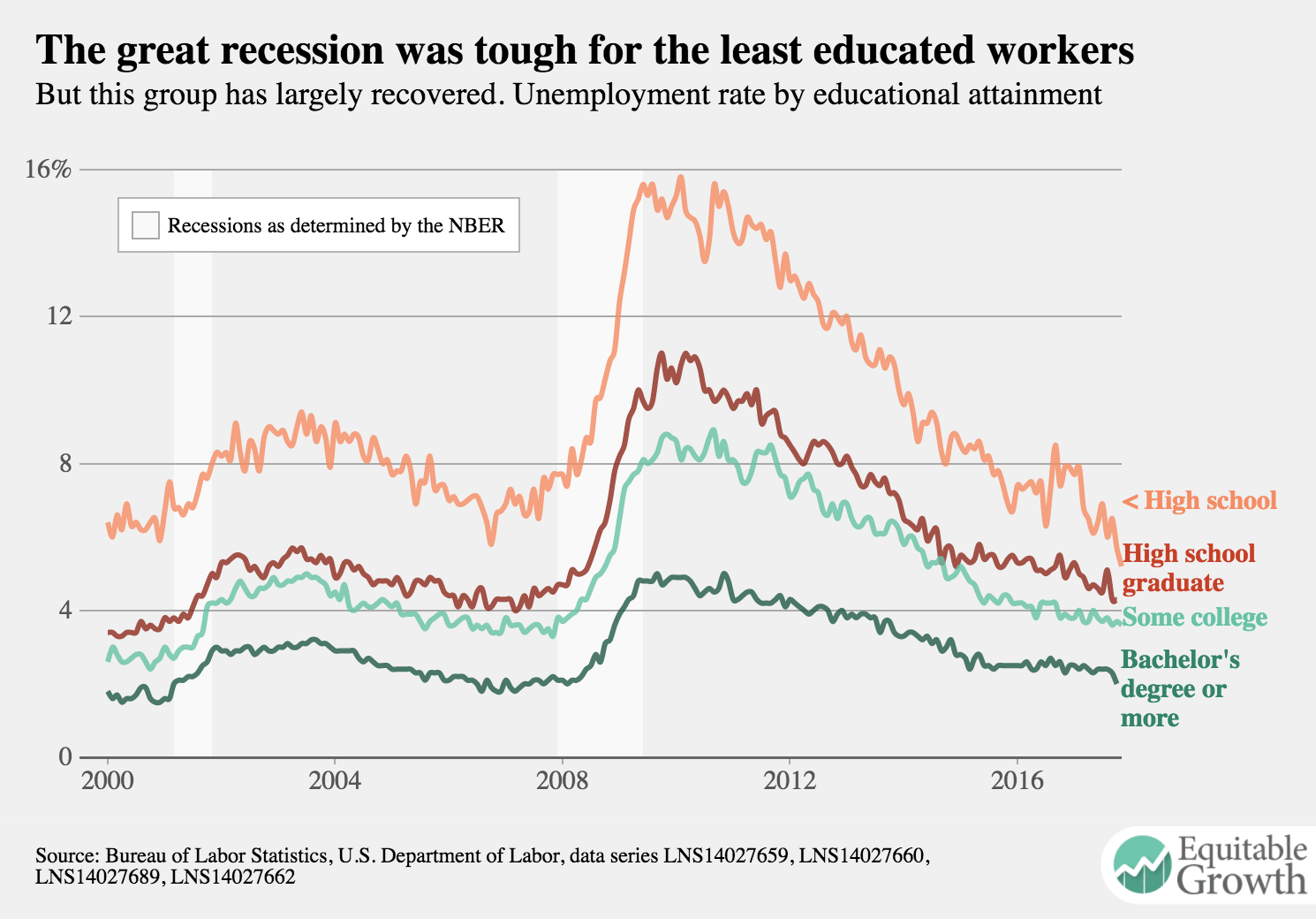 3.
Nominal wage growth data from November shows a continuation of a familiar trend: growth of about 2.5 percent. Wage growth that isn't accelerating that much points toward continued slack in the U.S. labor market.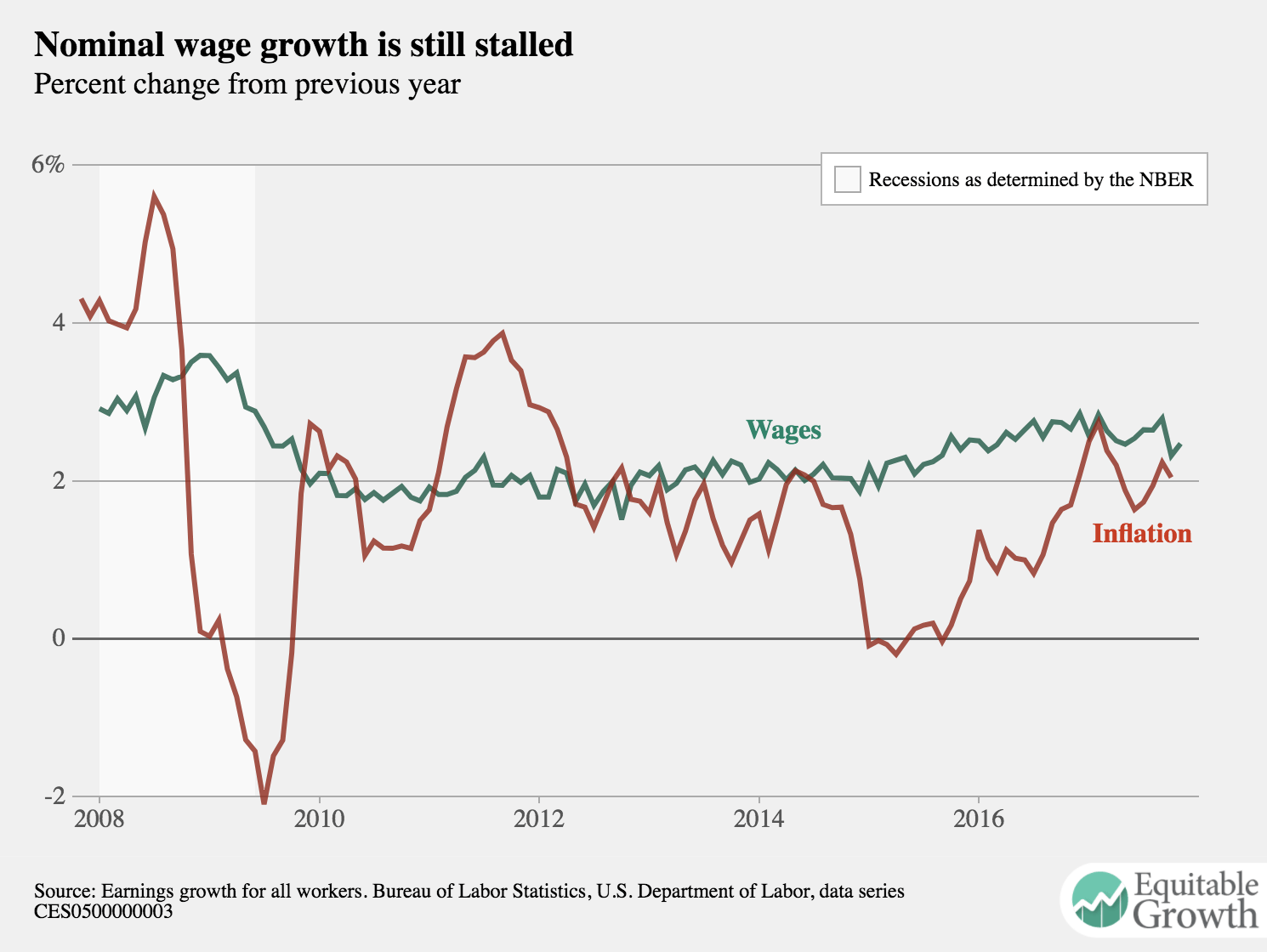 4.
Construction was clearly hit hard by the Great Recession, but its recovery from the recession is now more robust than manufacturing, which previously had been stronger.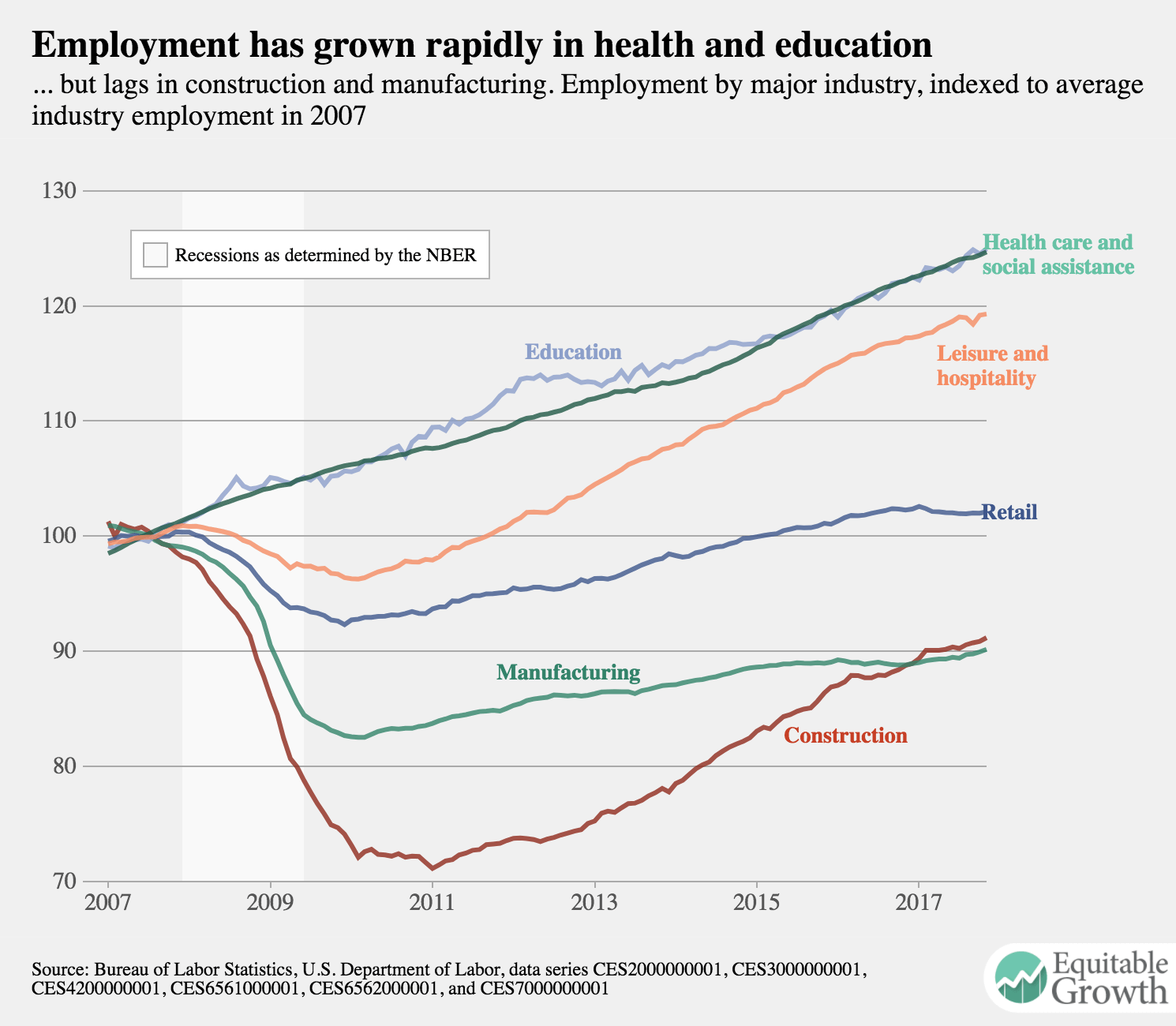 5.
The U-6 rate of unemployment and underemployment still remains elevated at 8 percent in November as the traditional U-3 unemployment rate held steady at 4.1 percent.