Equitable Growth's Jobs Day Graphs: November 2016 Report Edition
Earlier this morning, The U.S. Bureau of Labor Statistics released new data on the U.S. labor market during the month of November. Below are five graphs compiled by Equitable Growth staff highlighting important trends in the data.

1.
The share of prime-age workers has been climbing in recent months, but still has a ways to go before it hits its pre-recession level.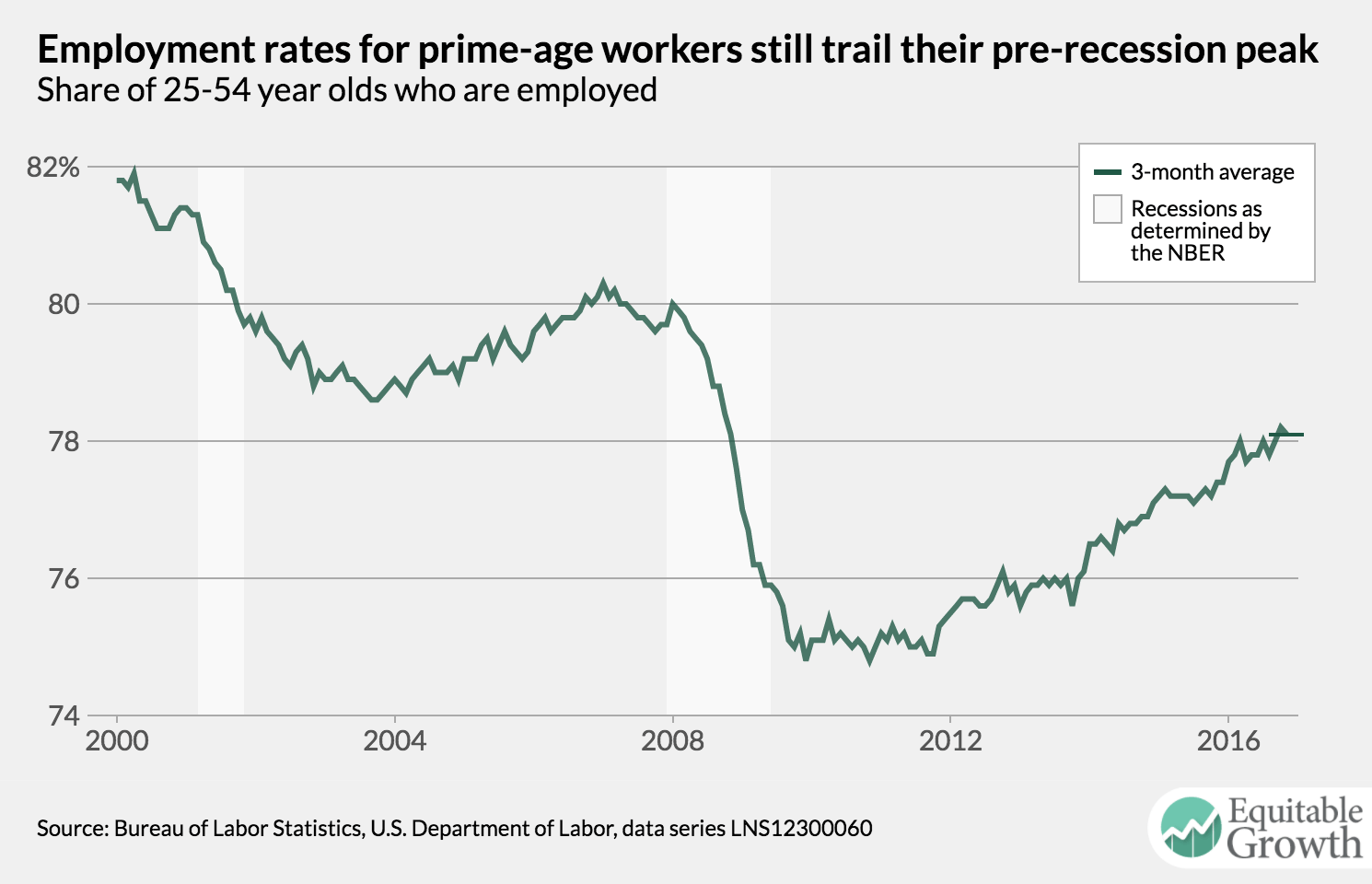 a
2.
The overall unemployment rate dropped to 4.6 percent in November and the black unemployment rate hit its lowest level for this expansion.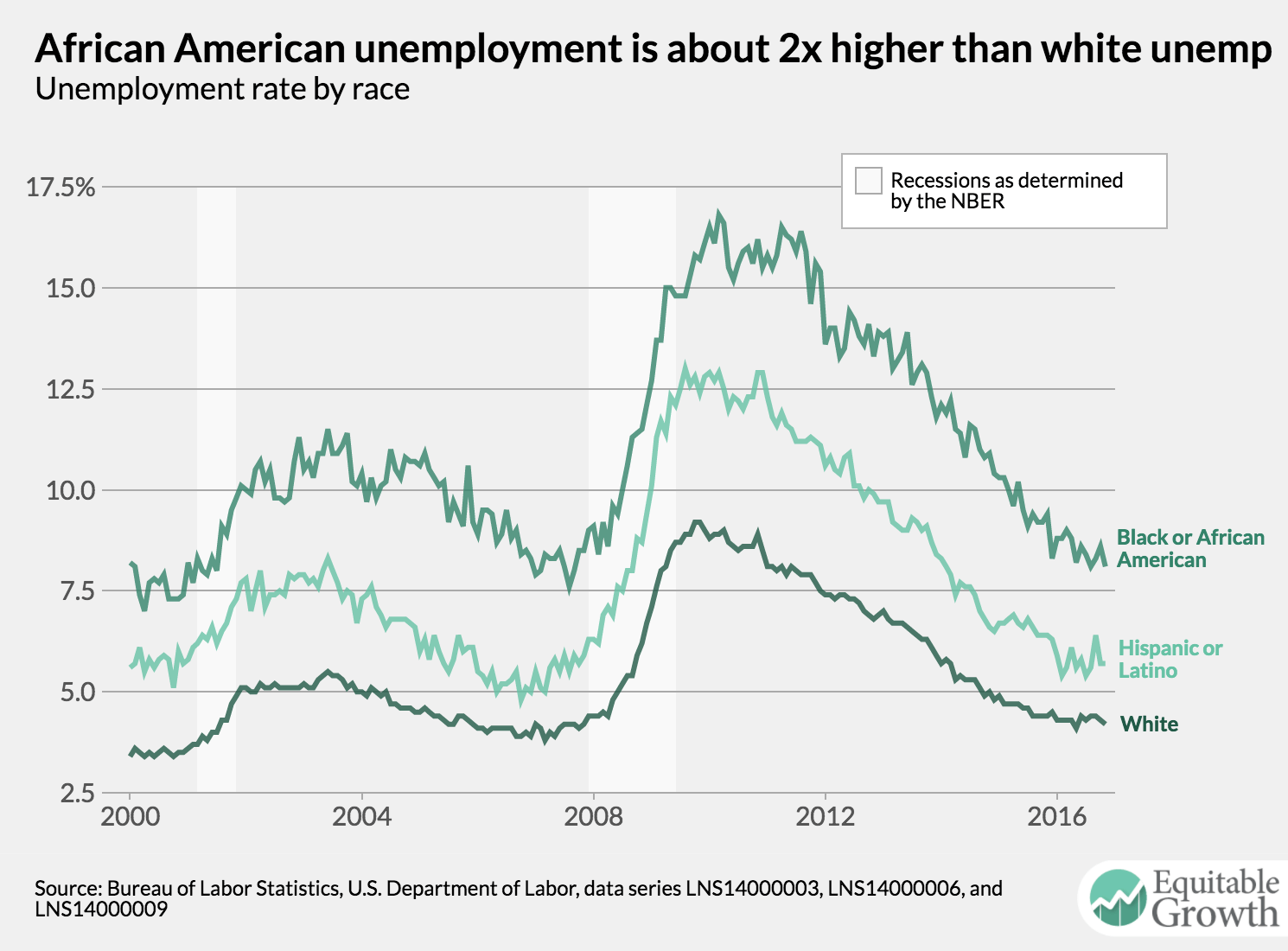 a
3.
Workers with a college degree had an unemployment rate of 2.3 percent in November, compared to 4.9 percent for high-school graduates.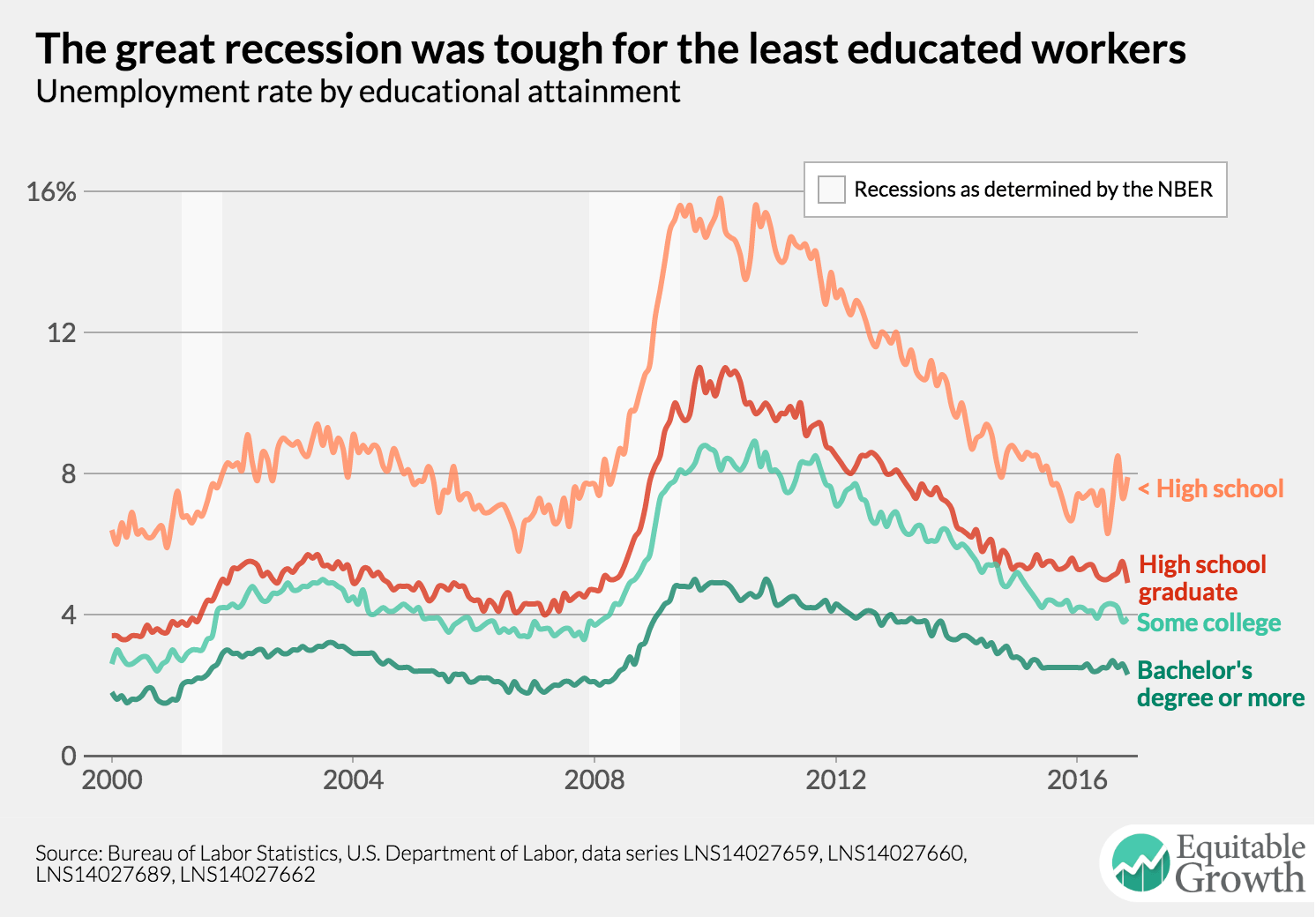 a
4.
Long-term unemployment dropped considerably in November, but it's still elevated as a share of overall unemployment.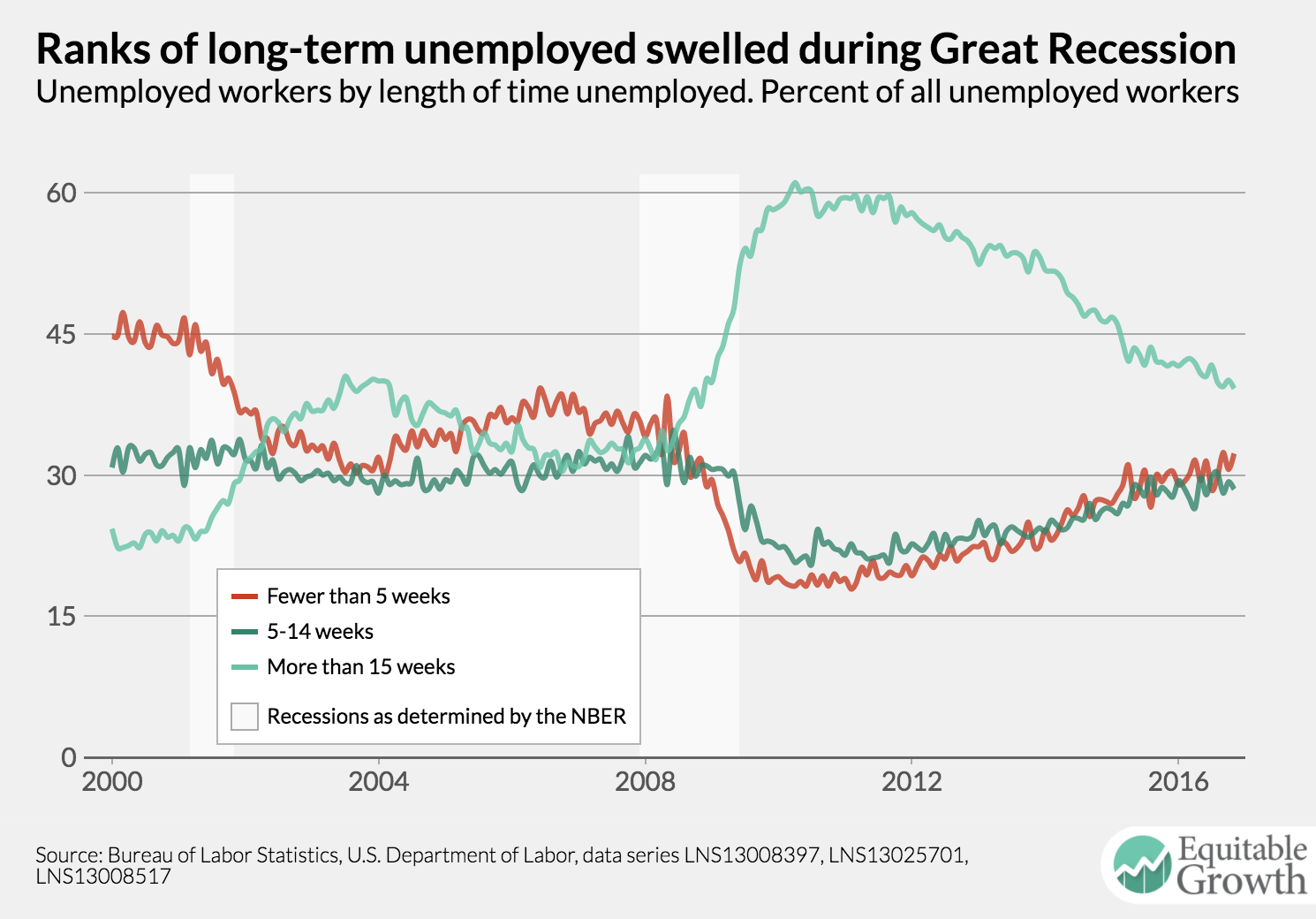 a
5.
As the labor market recovers, fewer workers are unemployed because they lost a job while more are unemployed because they are confident enough to quit their job and find a new one.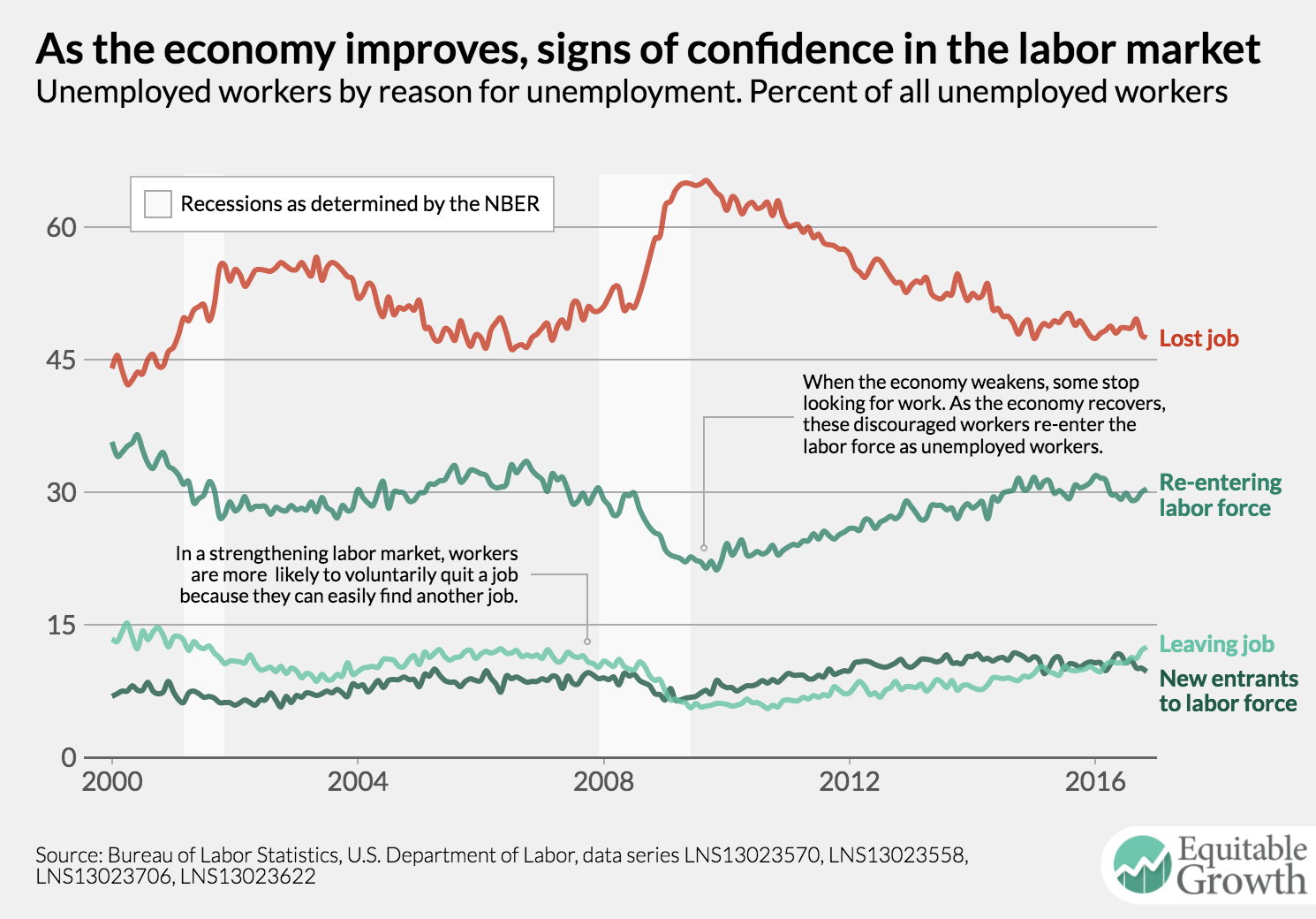 a