Equitable Growth's Jobs Day Graphs: May 2017 Report Edition
Earlier this morning, The U.S. Bureau of Labor Statistics released new data on the U.S. labor market during the month of May 2017. Below are five graphs compiled by Equitable Growth staff highlighting important trends in the data.

1.
The share of all workers with a job ticked down in May and the employment rate for prime-age workers fell to 78.4 percent.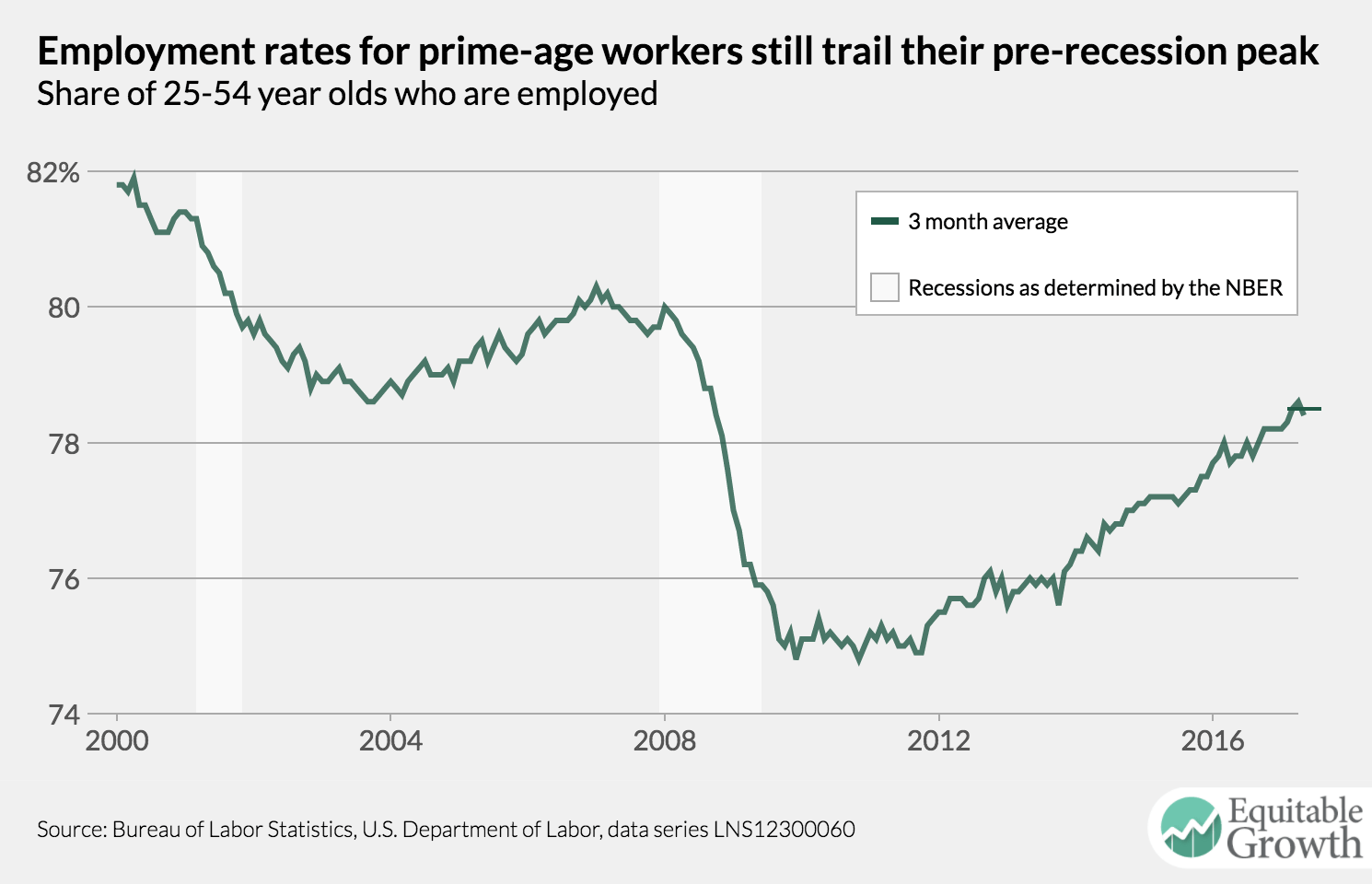 a
2.
The recent spike in inflation may be abating, but nominal wage growth for most workers is still quite weak.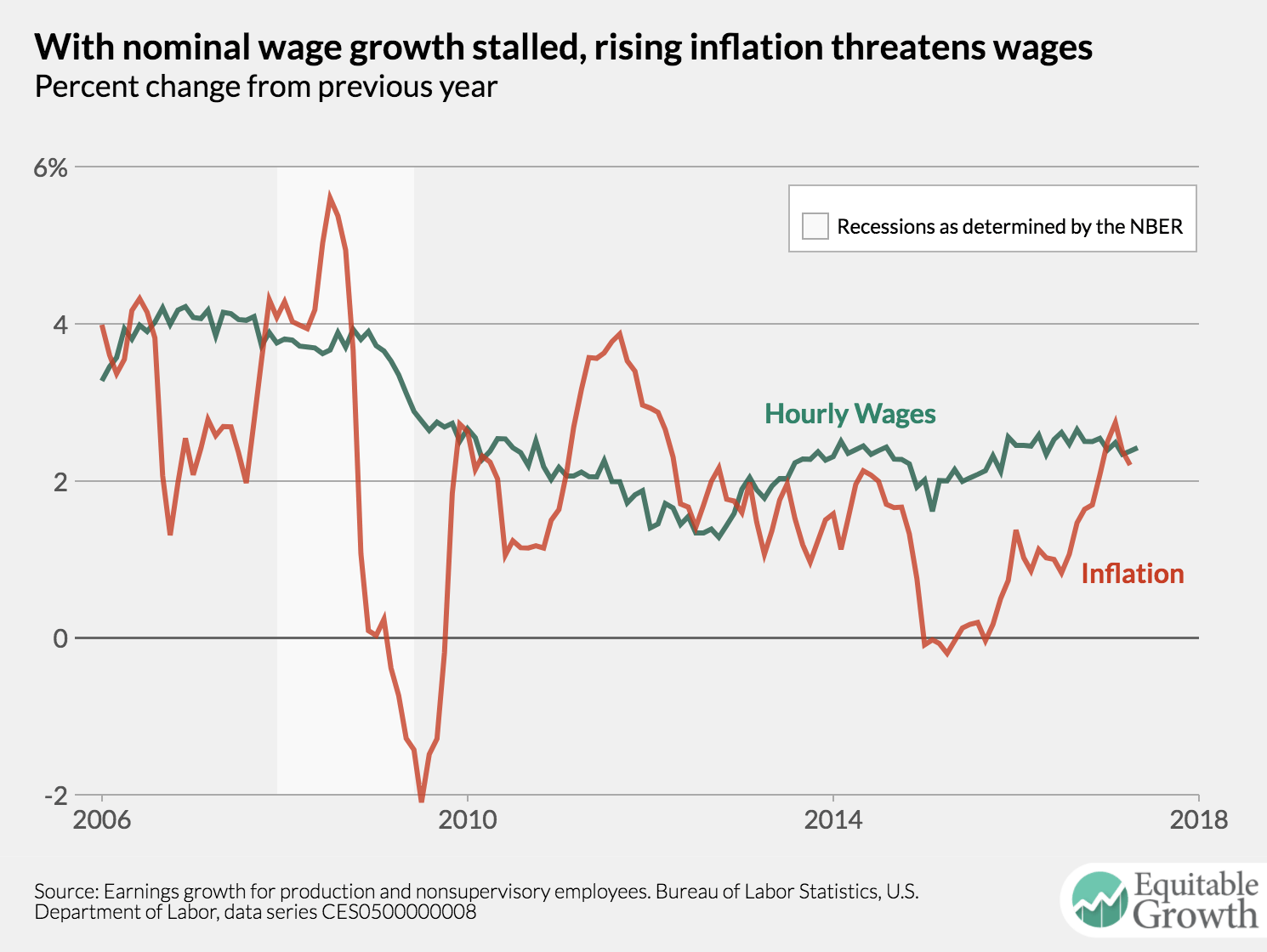 a
3.
The unemployment rate for African Americans is back to pre-recession levels, but it's still twice as high as the white unemployment rate.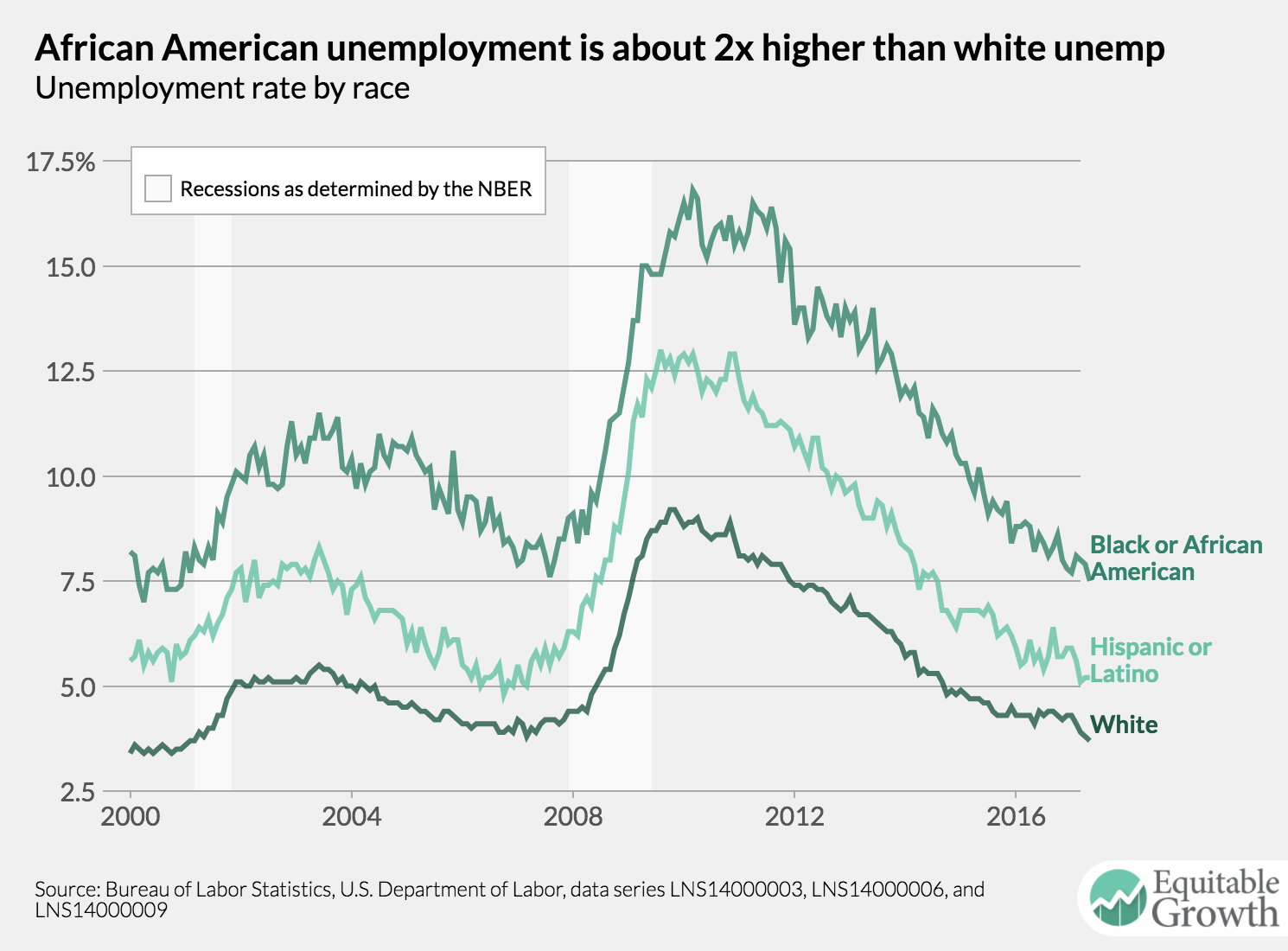 a
4.
The gap between the U6 measure of underemployment and the official unemployment rate shrunk in May.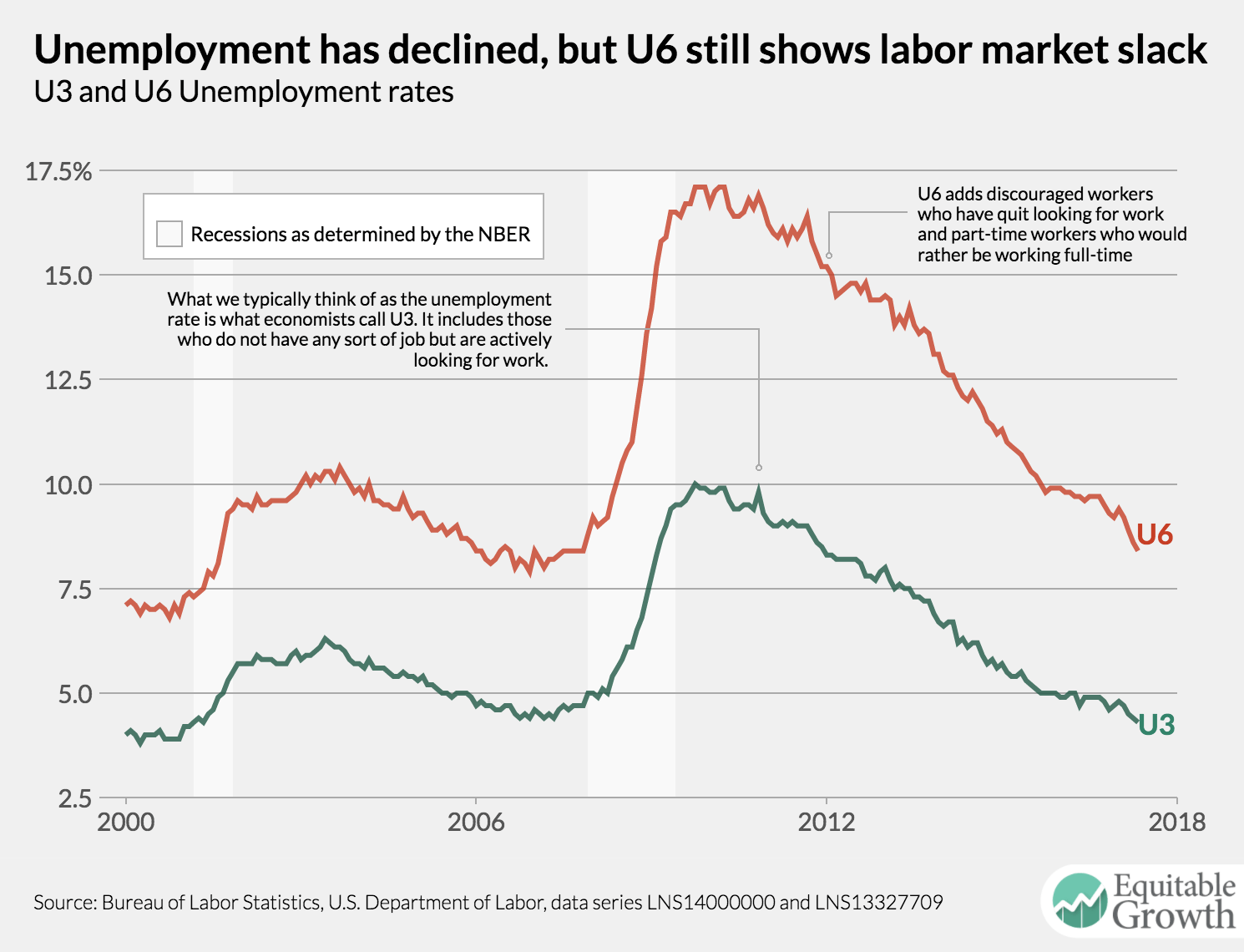 a
5.
Workers out of a job for longer than 15 weeks rose as a share of unemployment in May, but the overall trend has been downward since the recession ended.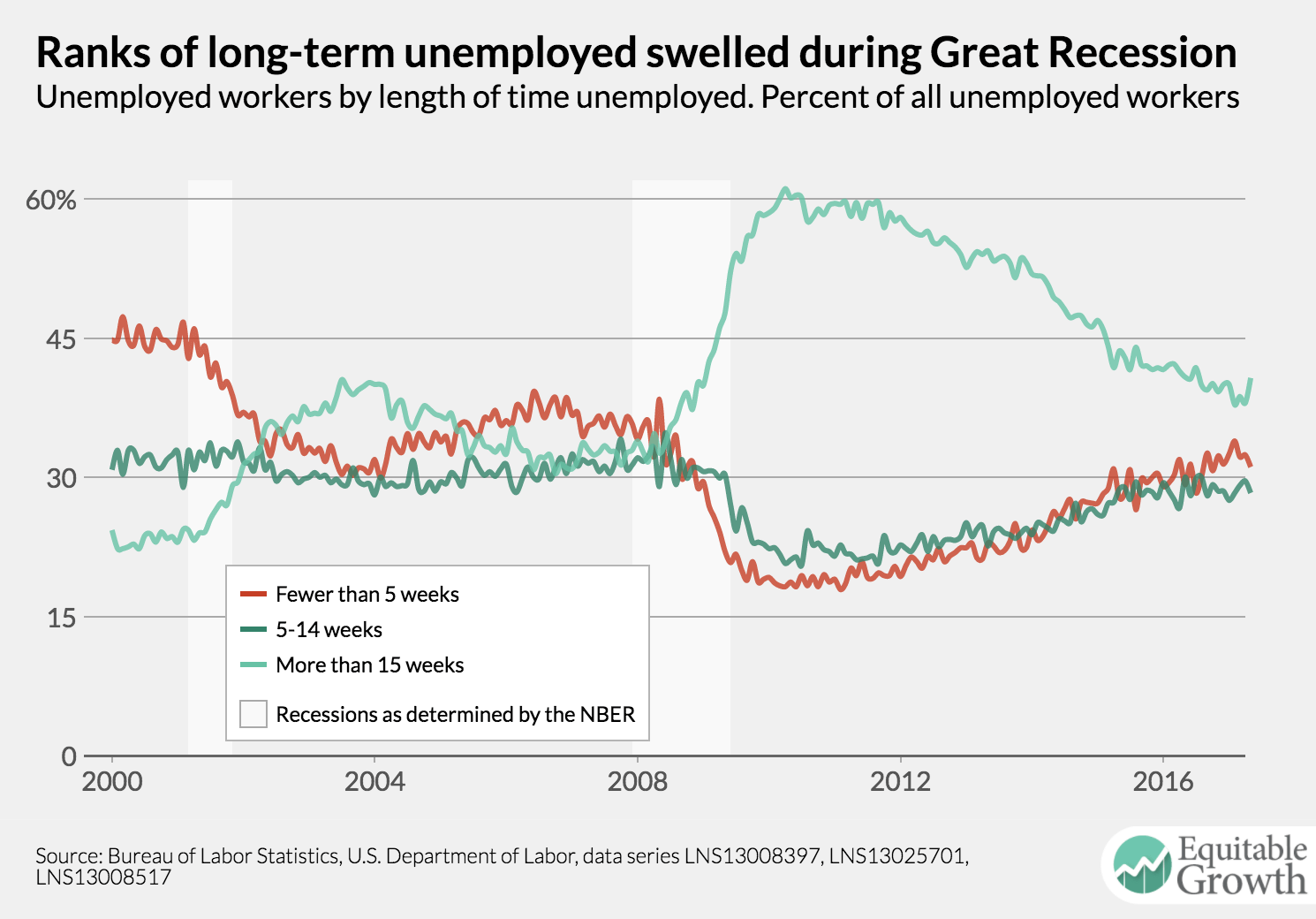 a