Equitable Growth's Jobs Day Graphs: May 2016 Report Edition
Earlier this morning, The U.S. Bureau of Labor Statistics released new data on the U.S. labor market during the month of May. Below are five graphs compiled by Equitable Growth staff highlighting important trends in the data.
The share of prime-age workers with a job hasn't changed much in 2016, still hovering around 77.8%.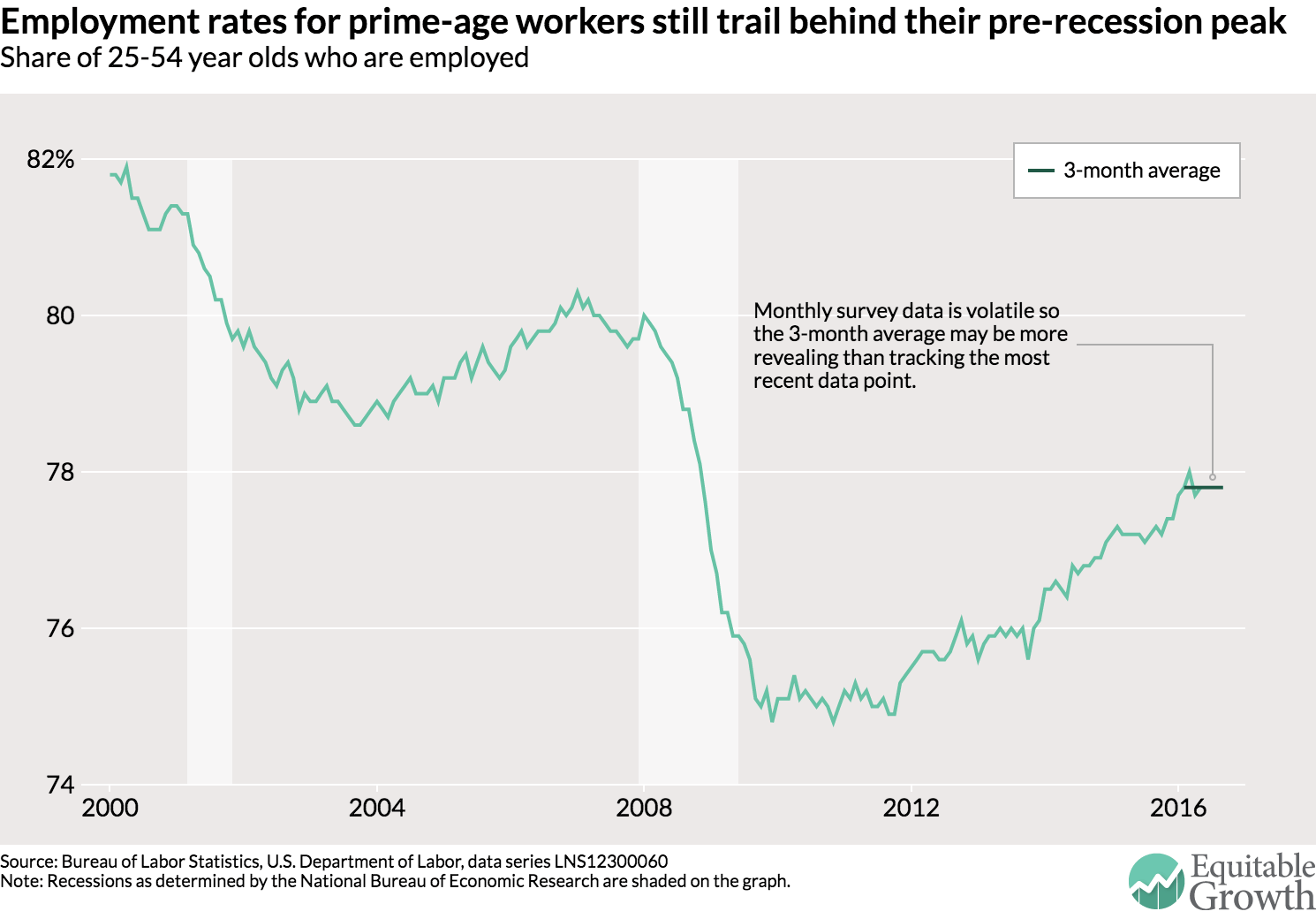 This continues the trend of slow growth in the employment rate, at least compared to previous recoveries.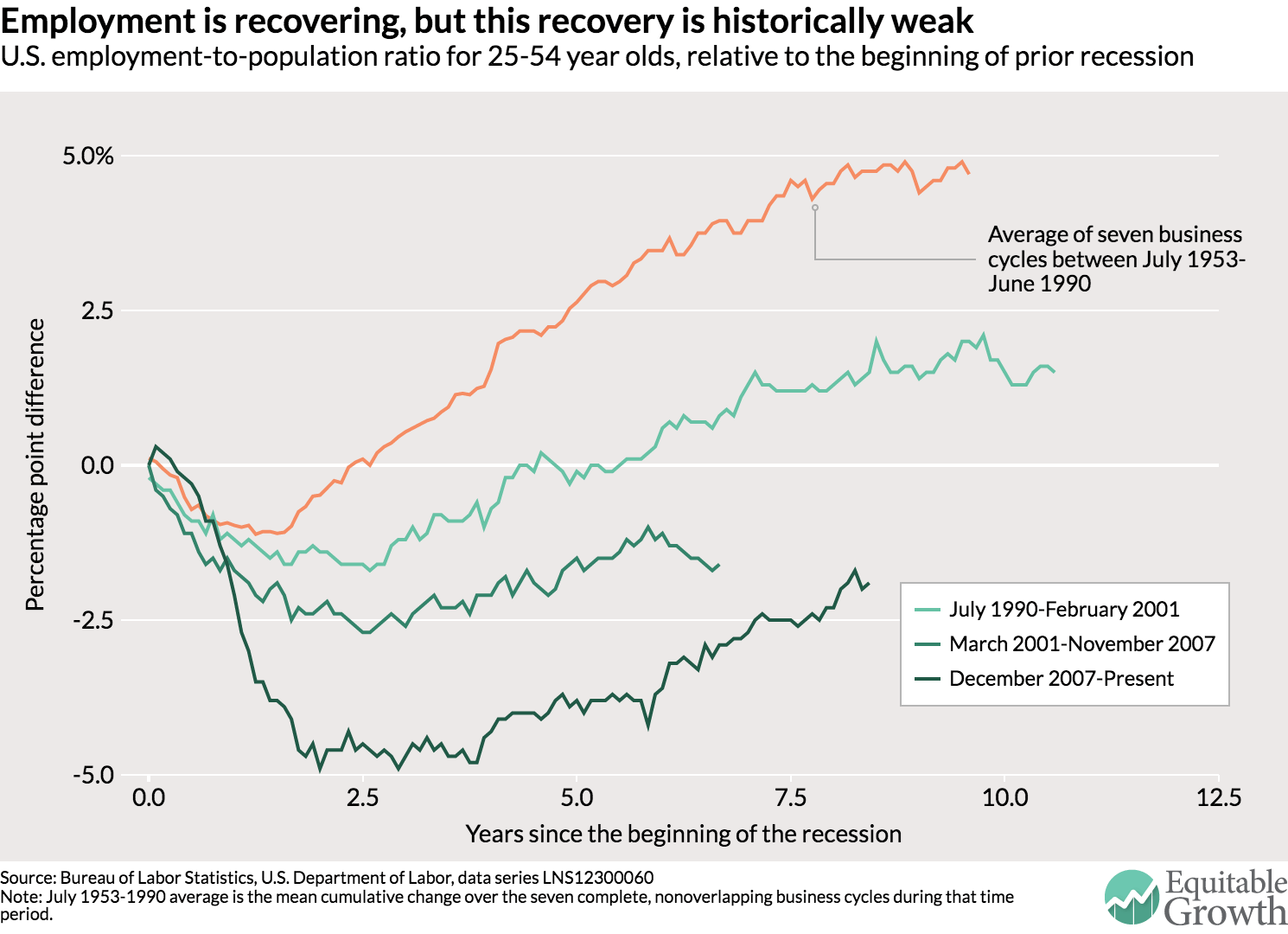 Nominal wage growth is similarly stuck at a constant rate, about 2.5%. How much longer will this continue?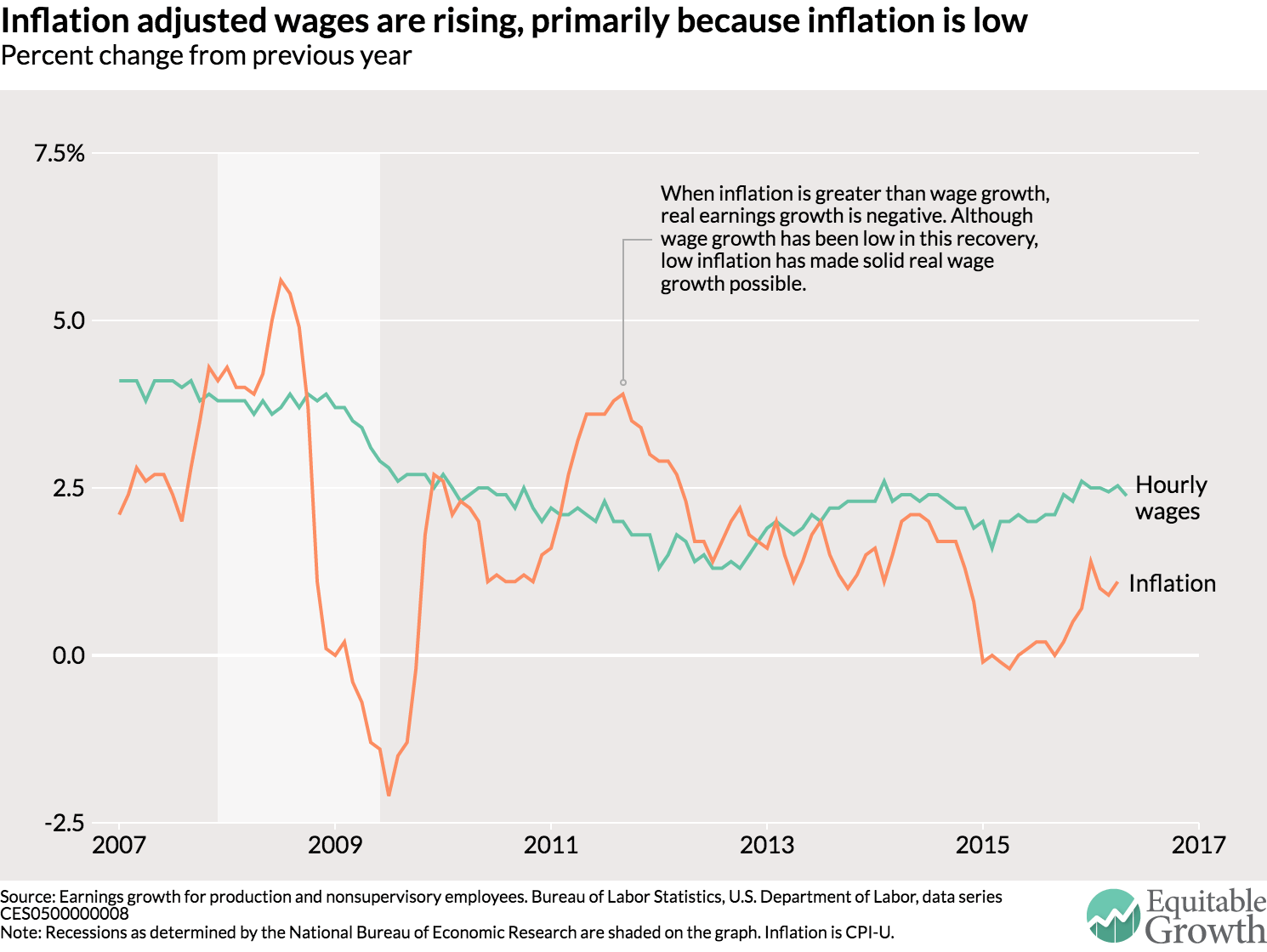 Private sector job growth has slowed recently, but it's still doing much better than the public sector.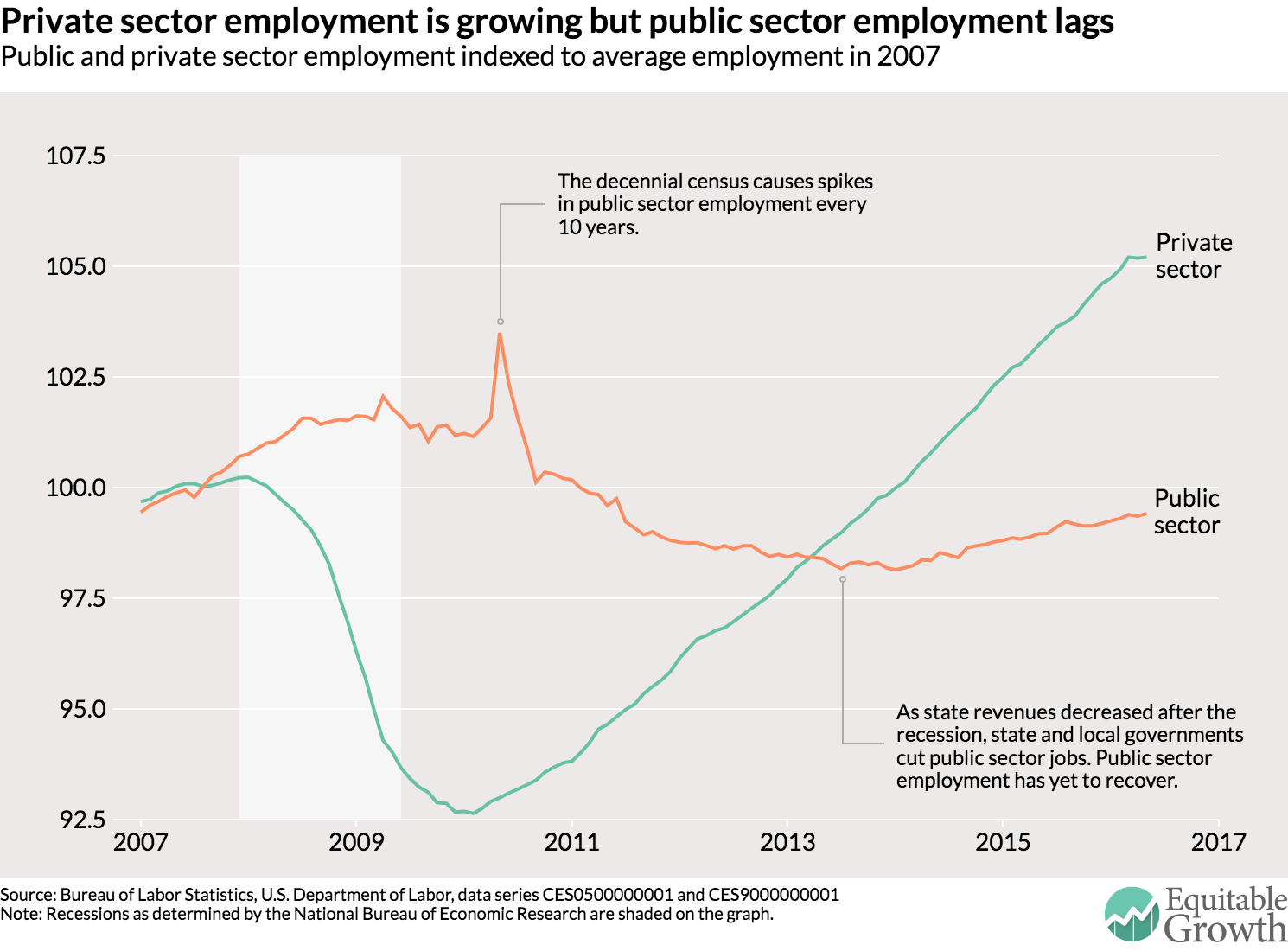 Long-term job growth has been concentrated in health care (+55,000 jobs in May) and educational services (+11,000).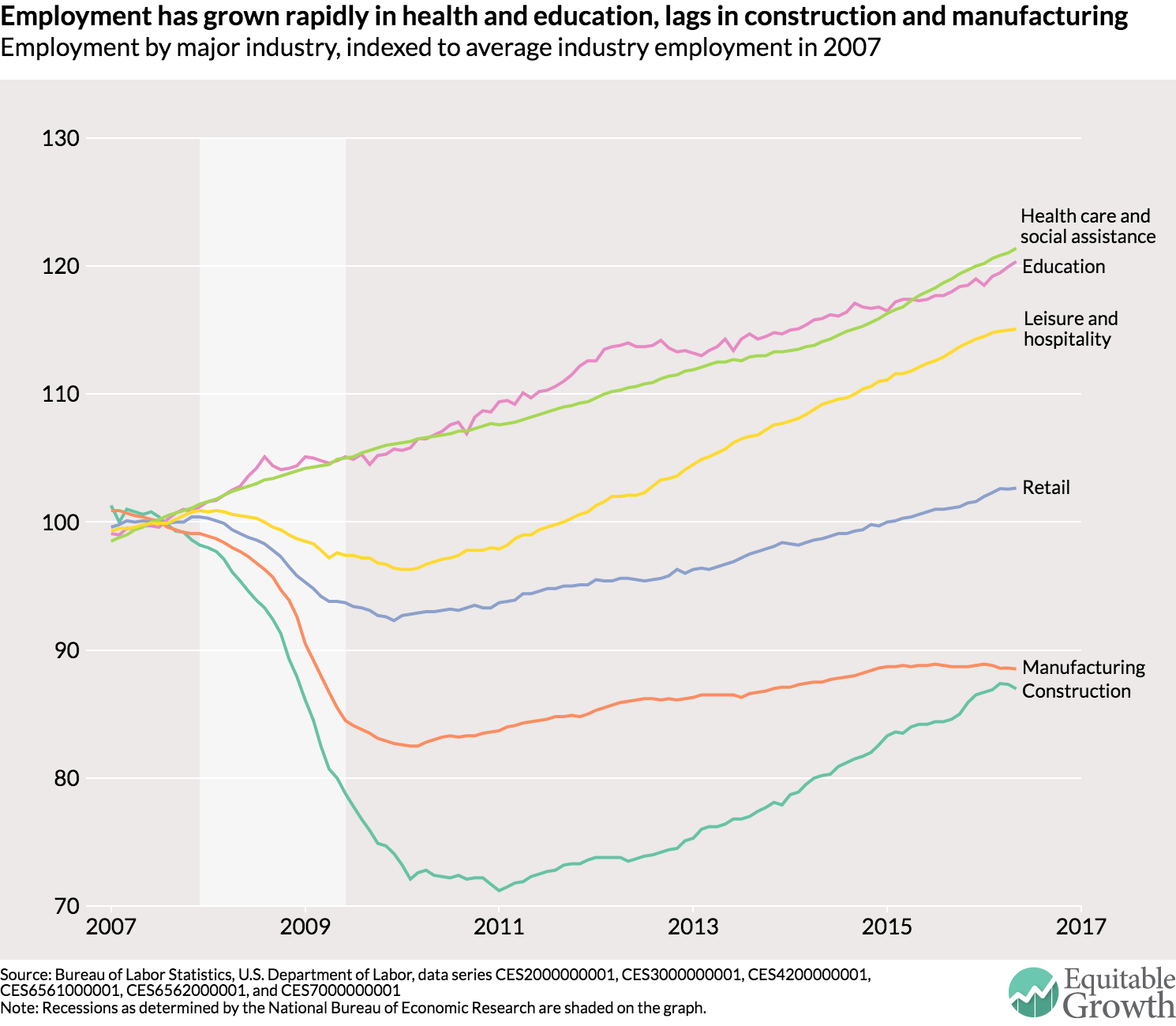 Photo credit: Rick Bowmer, Associated Press