Equitable Growth's Jobs Day Graphs: June 2017 Report Edition
Earlier this morning, The U.S. Bureau of Labor Statistics released new data on the U.S. labor market during the month of June. Below are five graphs compiled by Equitable Growth staff highlighting important trends in the data.

1.
The prime-age employment rate rose by 0.1 percentage points to 78.5 percent in June. Employment is still recovering and looks to have room to run.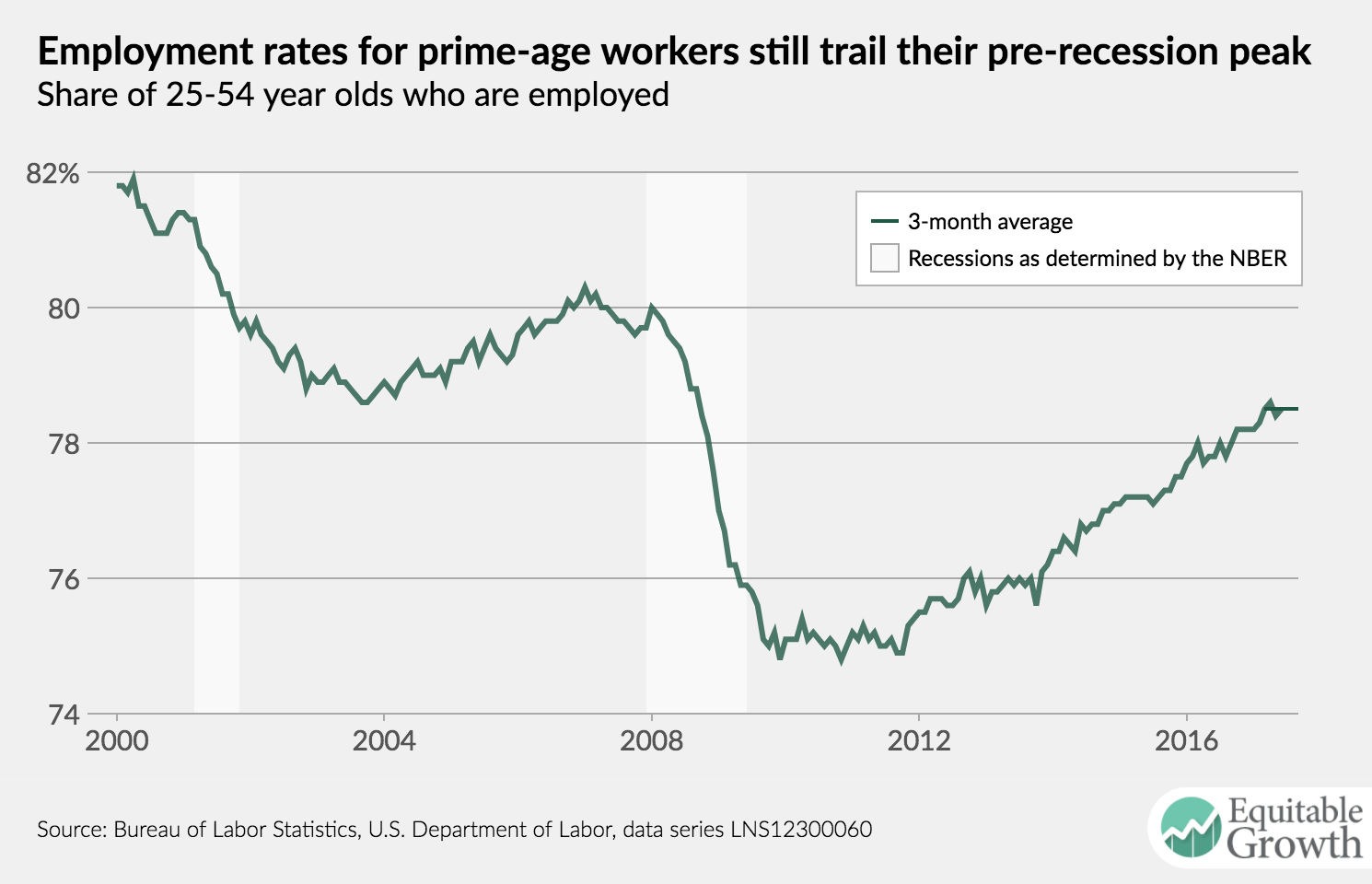 a
2.
The African-American unemployment rate continues to be significantly elevated, but saw another 0.4 percentage point drop in June as the white unemployment rate rose by 0.1 points.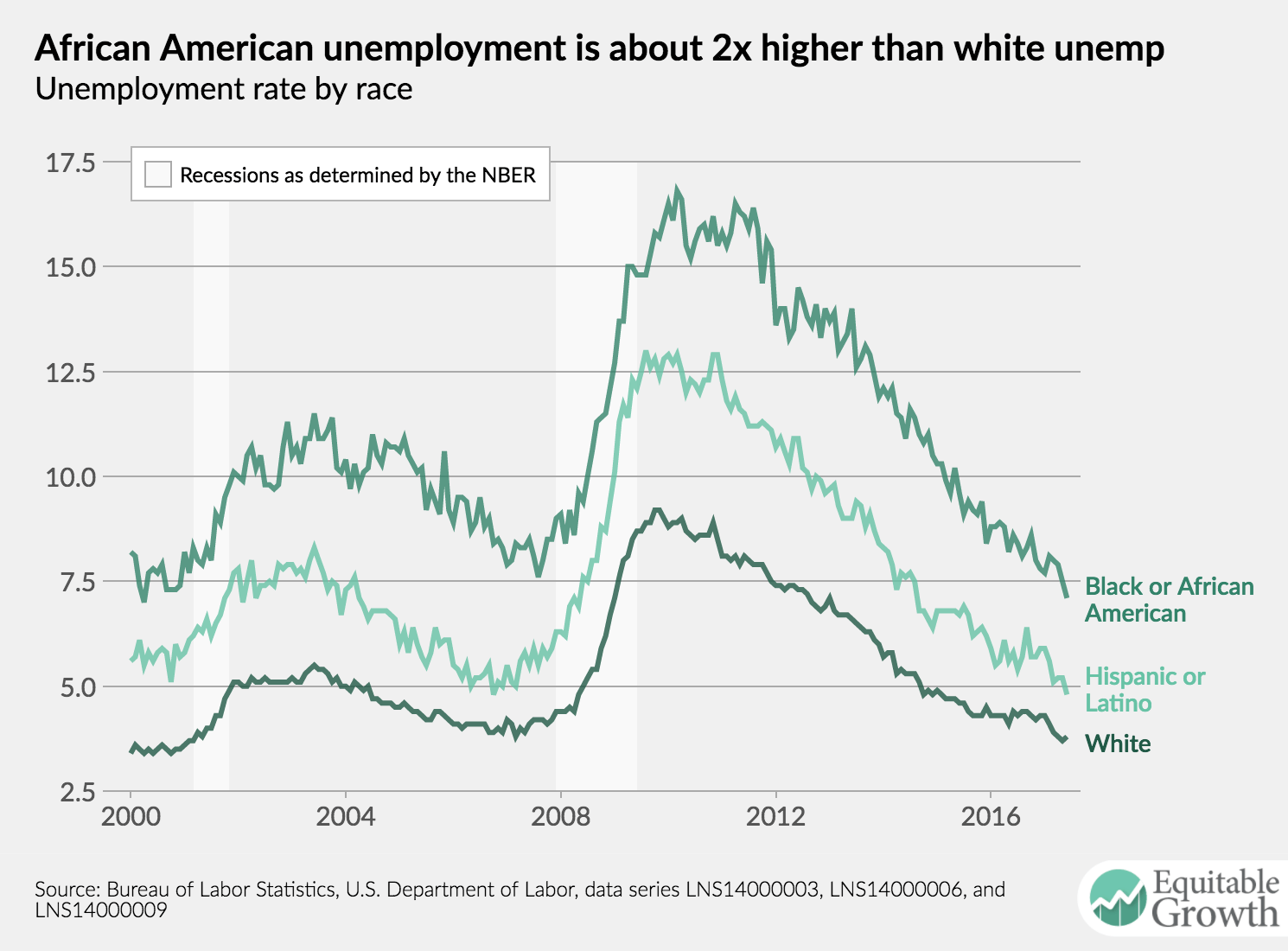 a
3.
Unemployment spells of 15 weeks or longer dropped significantly in June, with almost all of the decline in unemployment of 15 to 26 weeks long (13.8% from 16.7%).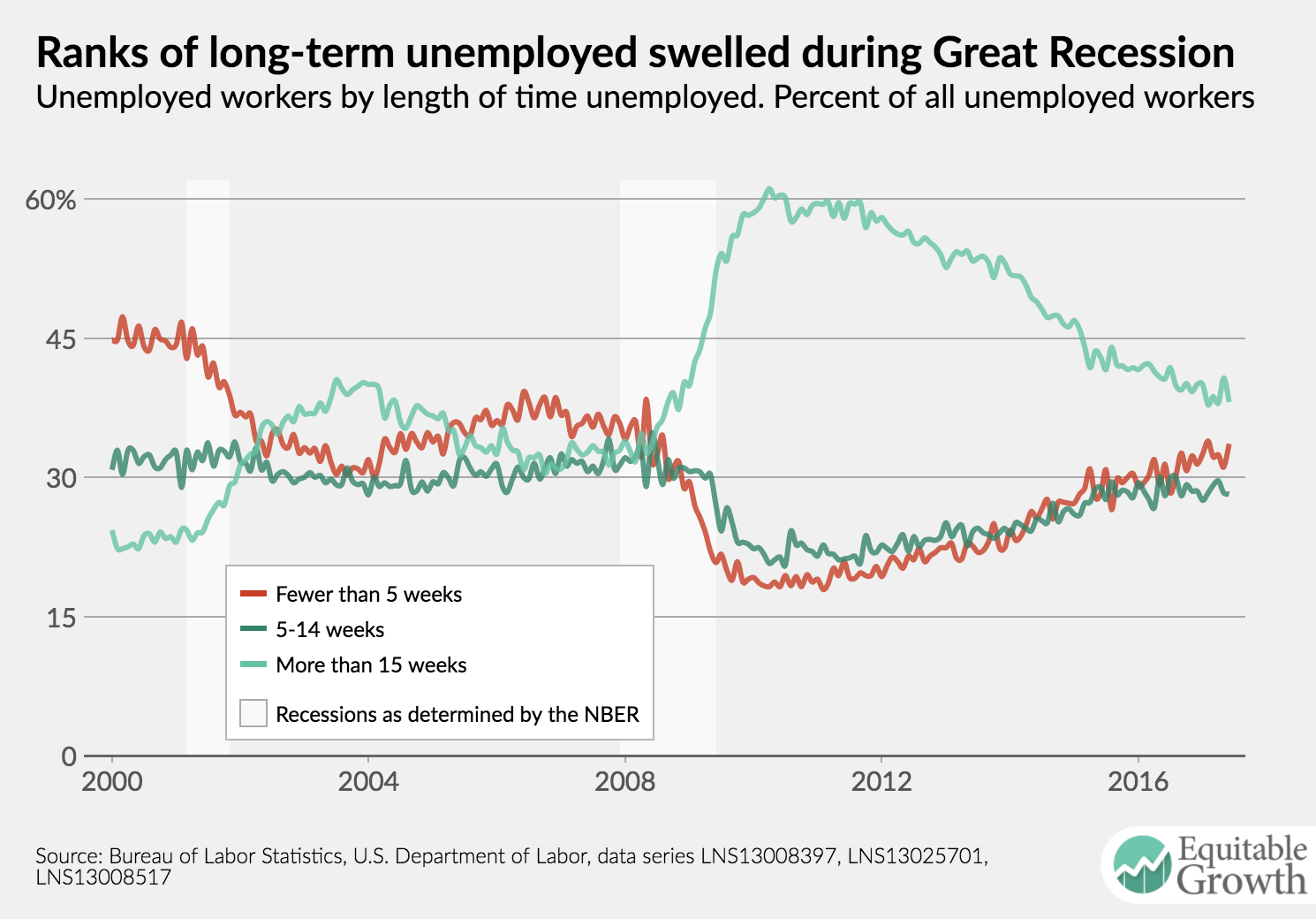 a
4.
Nominal wage growth, measured by average hourly earnings for production workers, is still muted. It grew 2.3 percent year-over-year in June.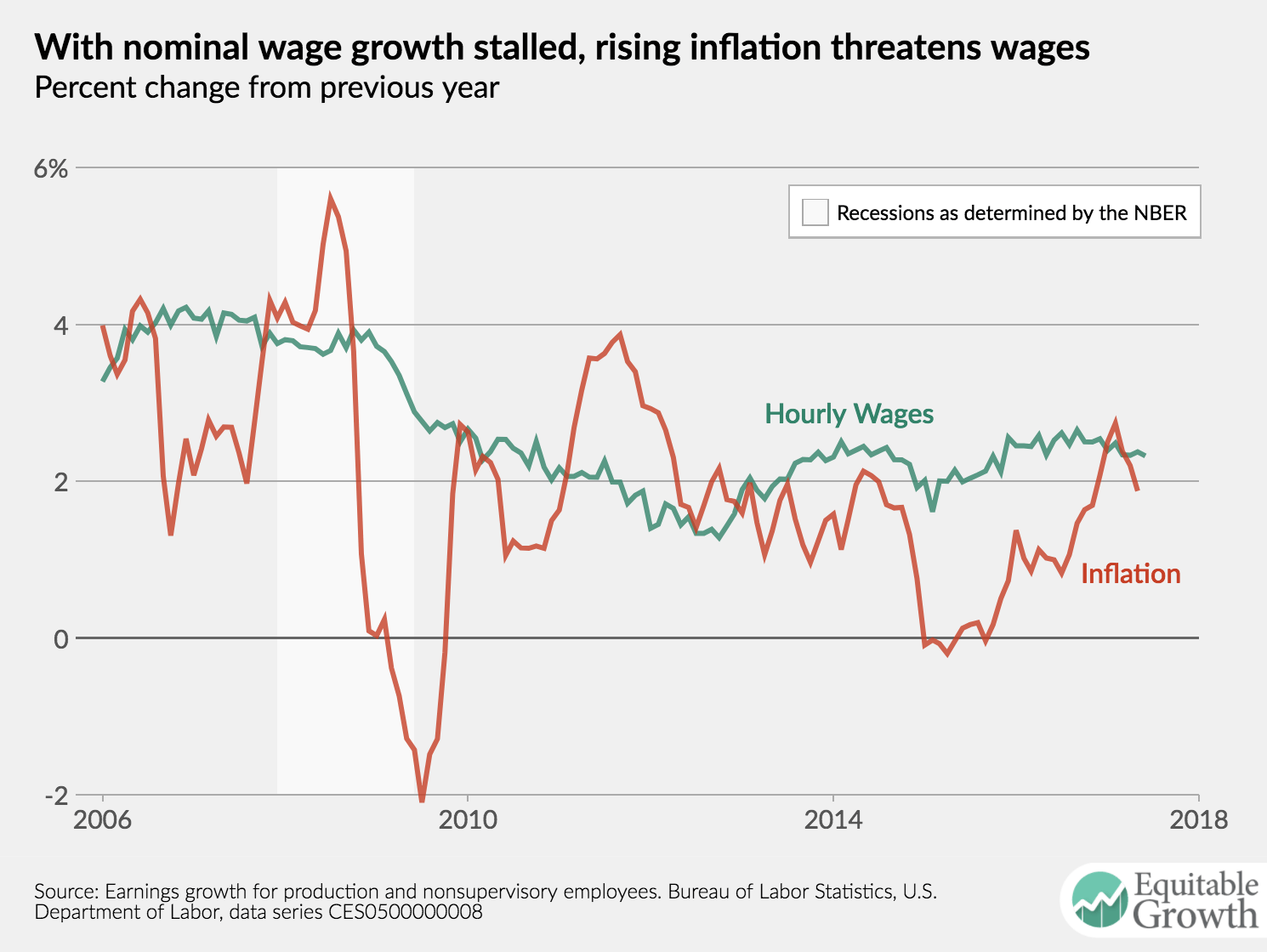 a
5.
Retail employment saw gains in June, growing by 8,000. Health care continues to lead the pack, adding 37,000 jobs.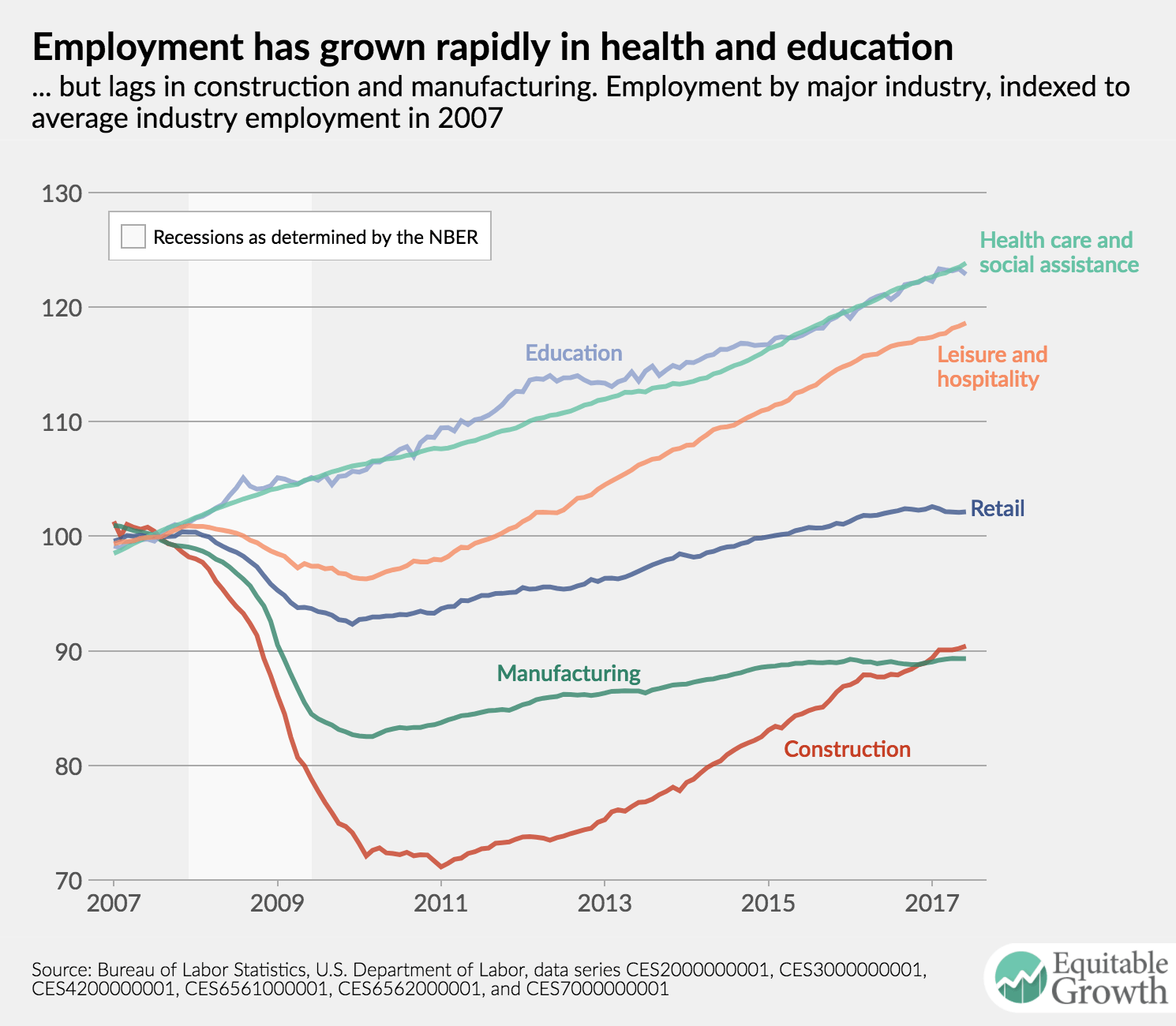 a