Equitable Growth's Jobs Day Graphs: June 2016 Report Edition
Earlier this morning, The U.S. Bureau of Labor Statistics released new data on the U.S. labor market during the month of June. Below are five graphs compiled by Equitable Growth staff highlighting important trends in the data.
The share of prime-age workers with a job ticked up to 77.8 percent, but it's still below its low point during the last expansion.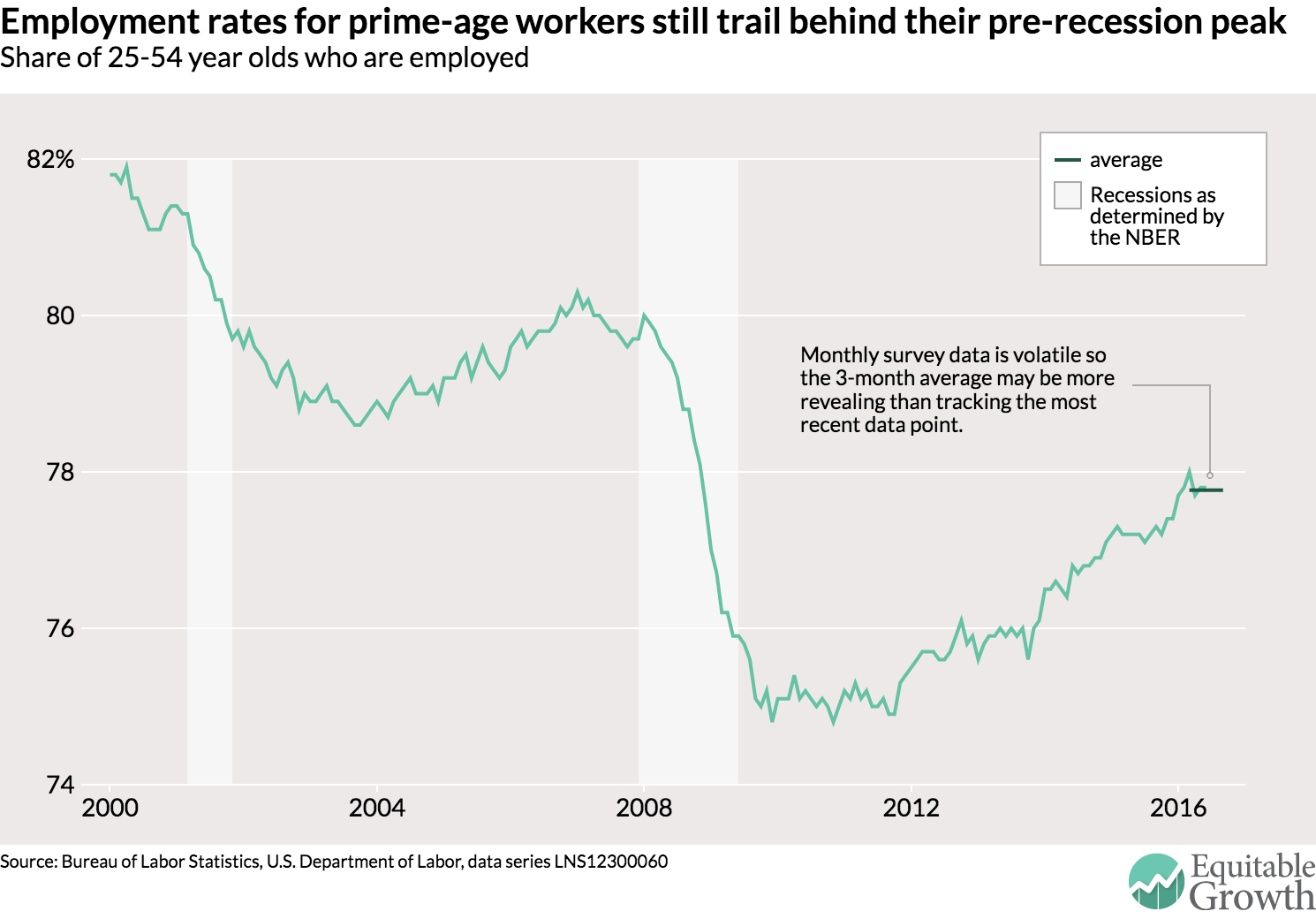 Annual wage growth for production and nonsupervisory workers held steady at 2.4%, showing no sign of accelerating in nominal wage growth.
Involuntary part-time employment fell dramatically after a jump in May, but is still above pre-recession levels.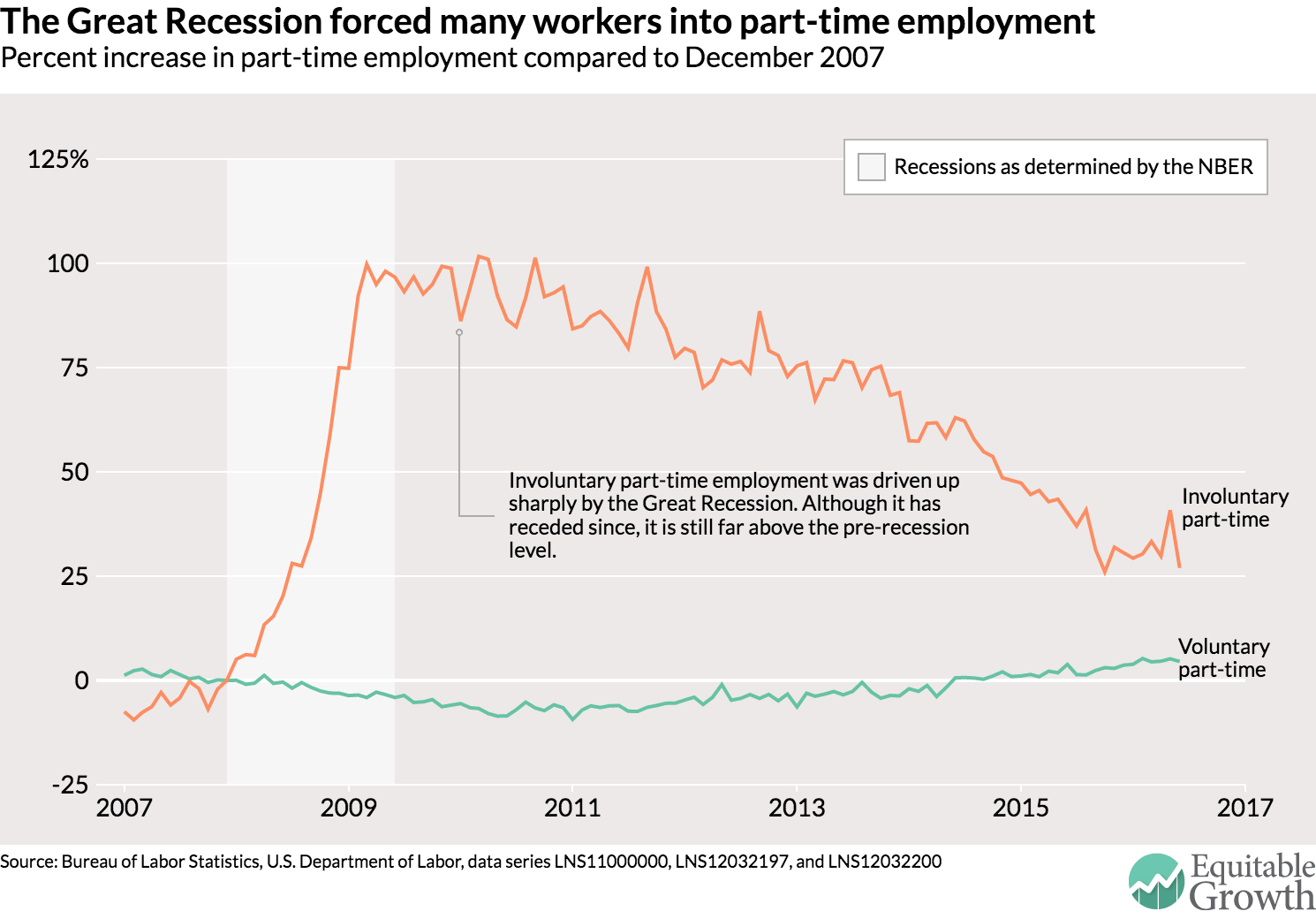 The official unemployment rate increased to 4.9%, but the broader U-6 rate declined to 9.6%.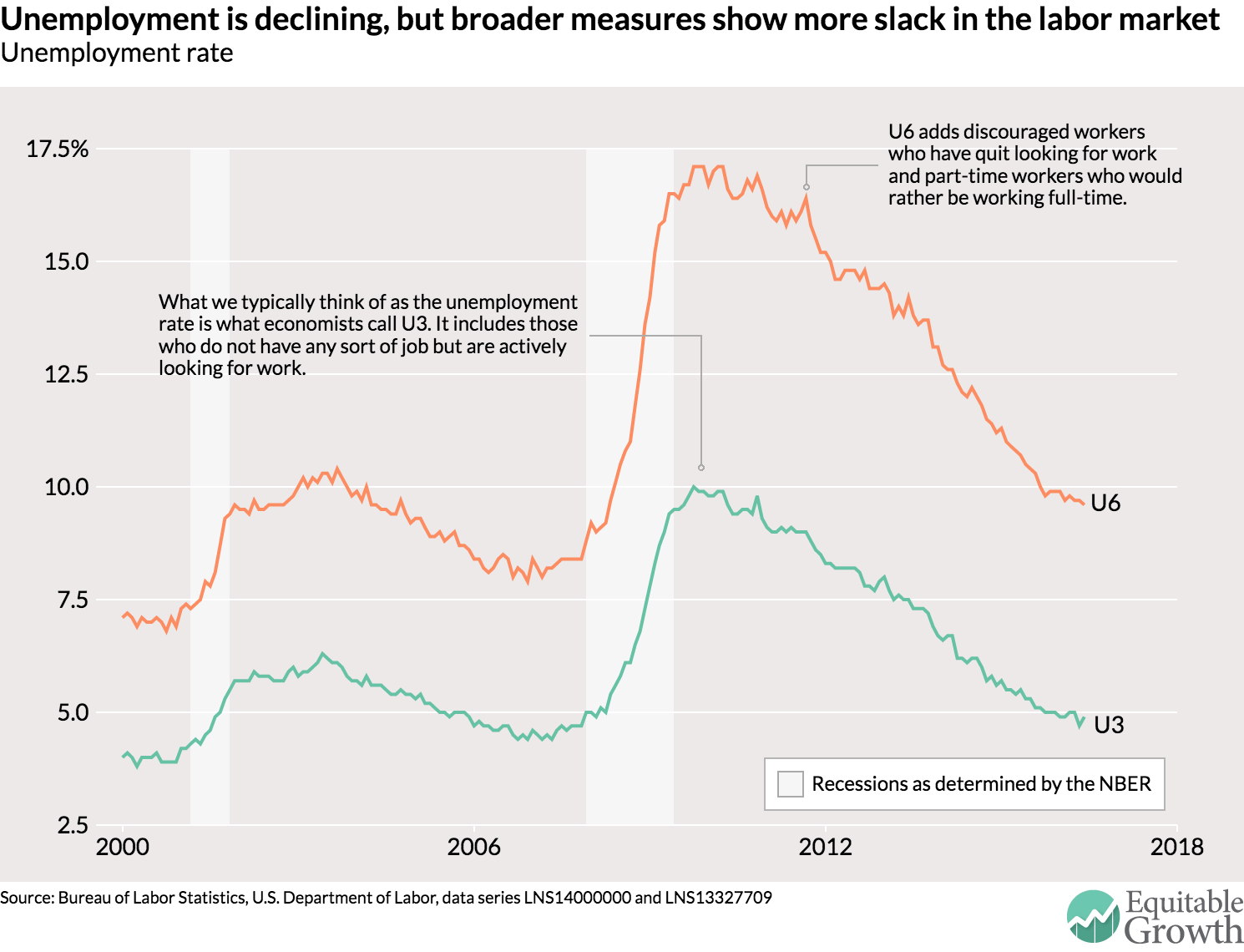 The overall unemployment rate has been on the decline, but the level varies tremendously by race.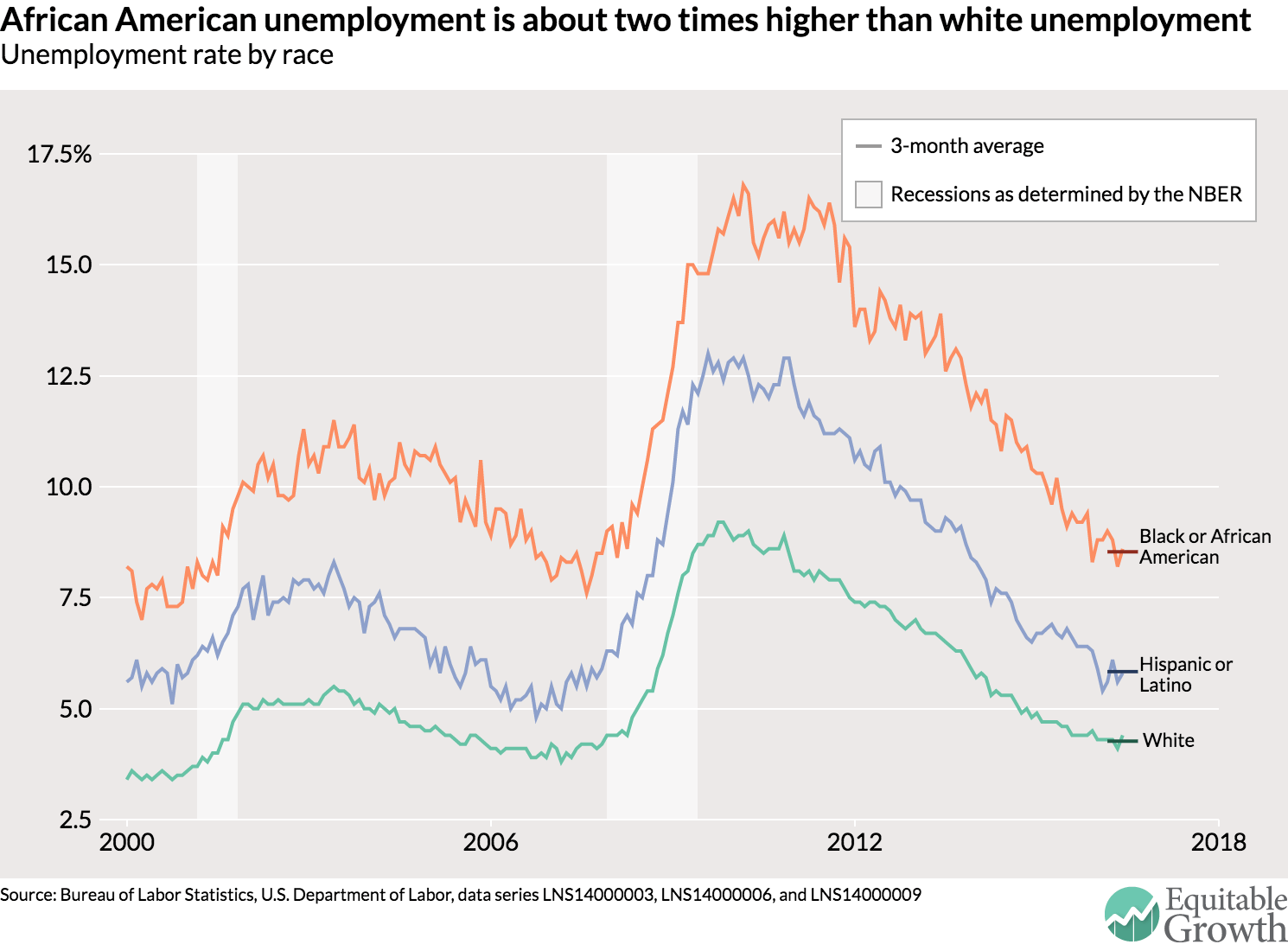 Photo credit: Tony Dejak, AP Photo