Equitable Growth's Jobs Day Graphs: July 2017 Report Edition
Earlier this morning, the U.S. Bureau of Labor Statistics released new data on the U.S. labor market during the month of July. Below are five graphs compiled by Equitable Growth staff highlighting important trends in the data.

1.
The prime-age employment rate rose to 78.7 percent in July, but it still has yet to hit its level before the Great Recession.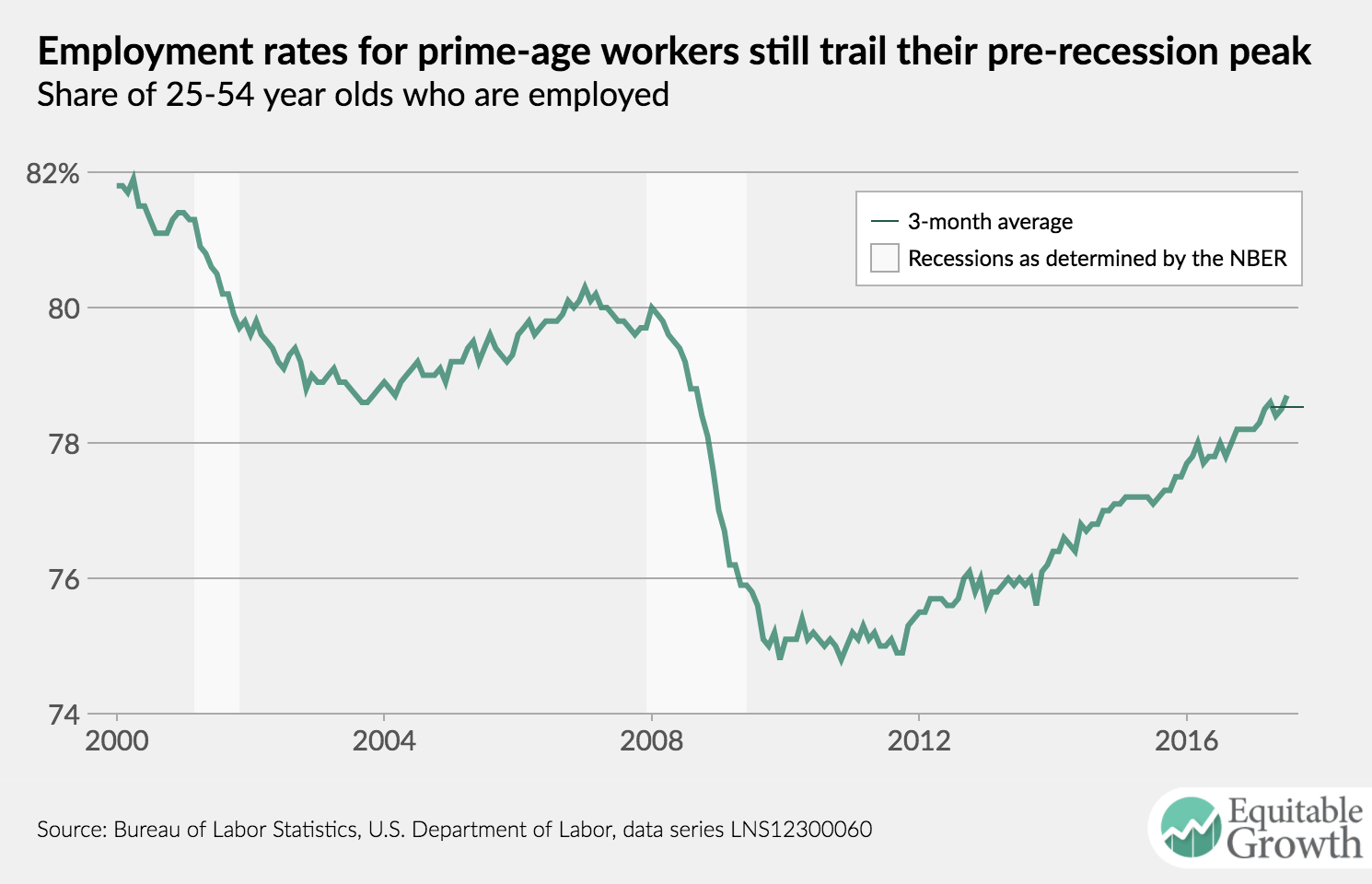 a
2.
Despite the spike in July, the unemployment rate for black workers is on track to hit historic lows if the recovery continues apace.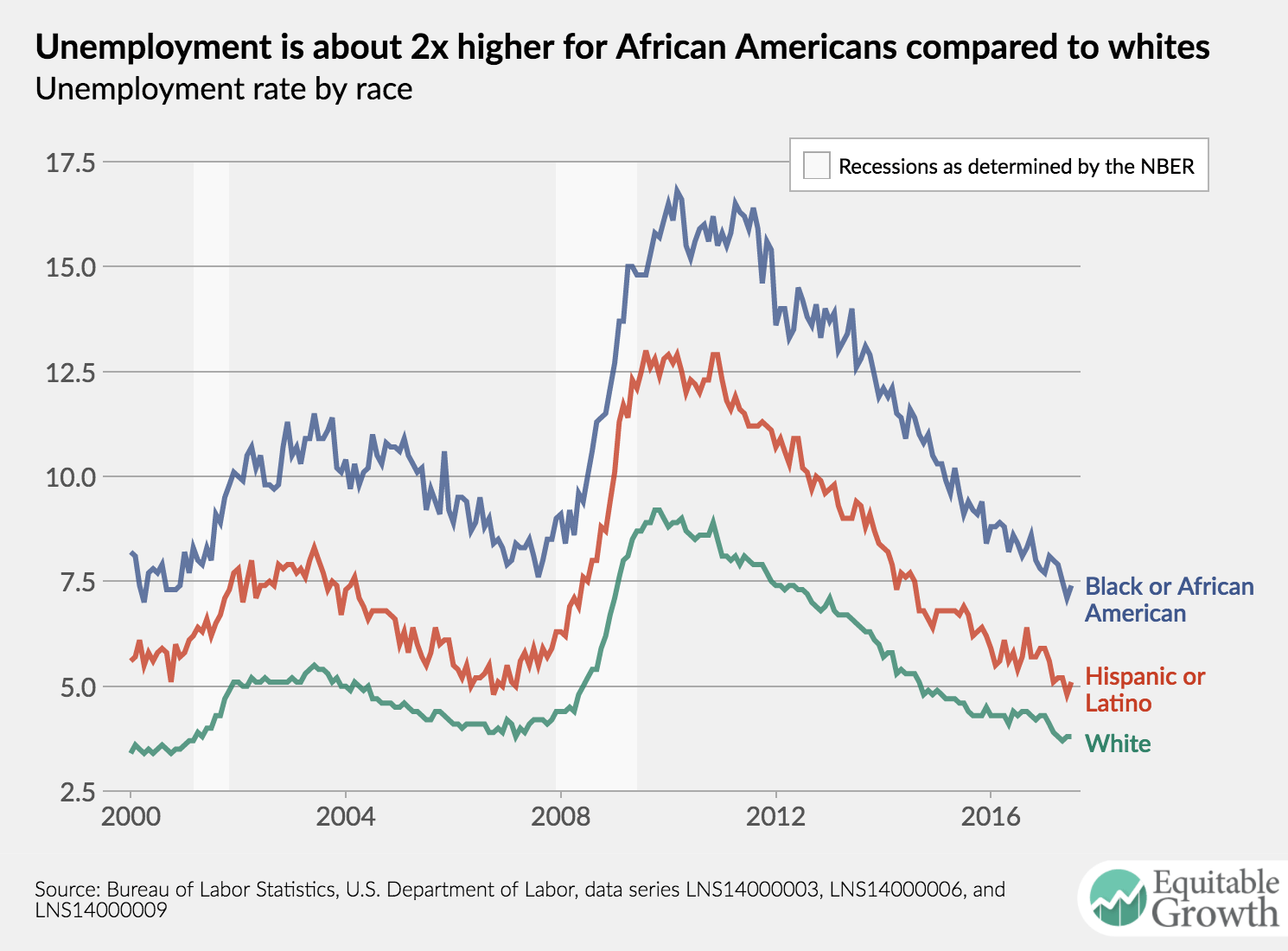 a
3.
Despite the unemployment rate being below many estimates of full employment, wage growth continues not to pick up.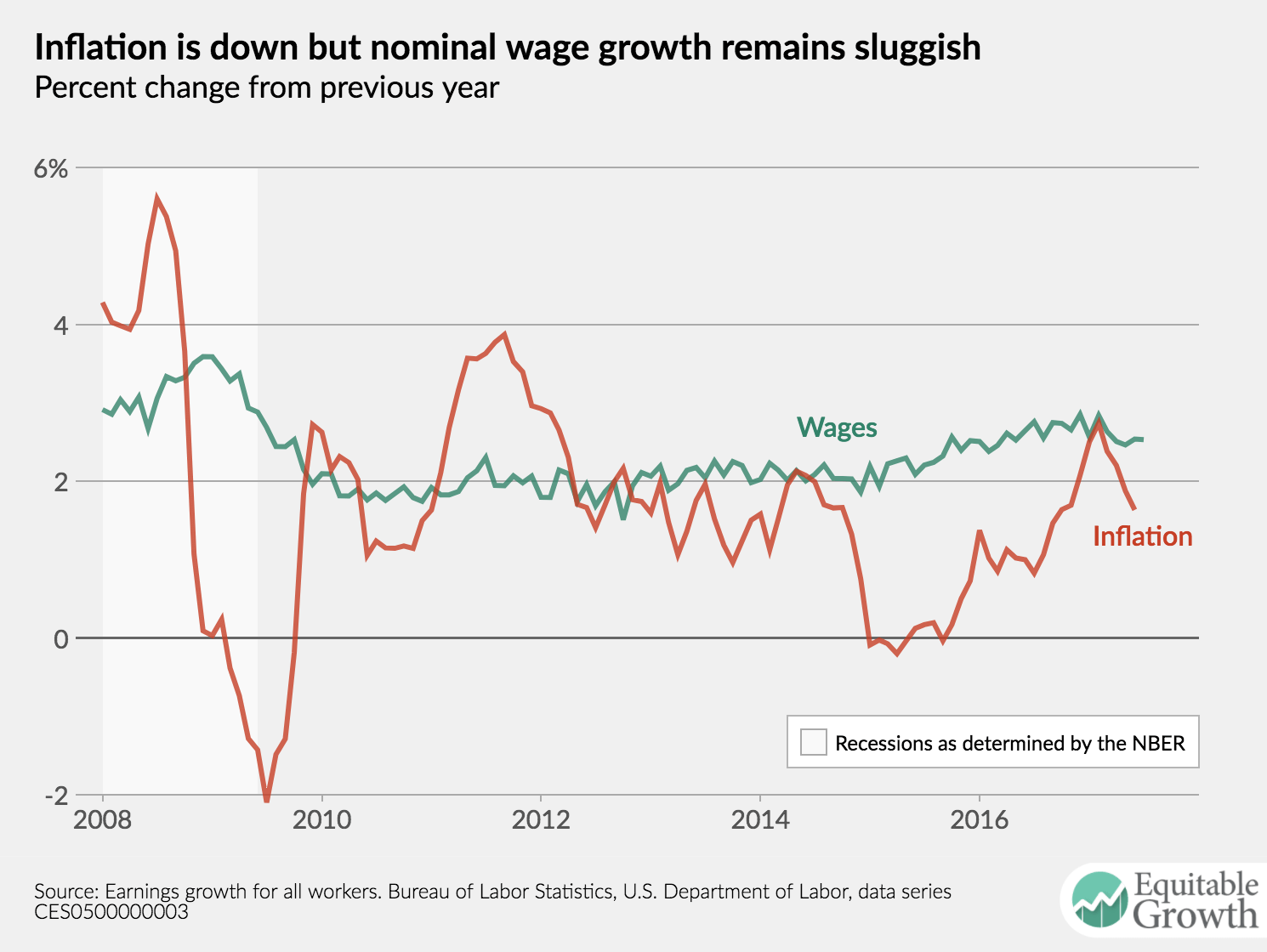 a
4.
Employment growth in the retail sector continues to be weak as the industry only added 900 jobs in July.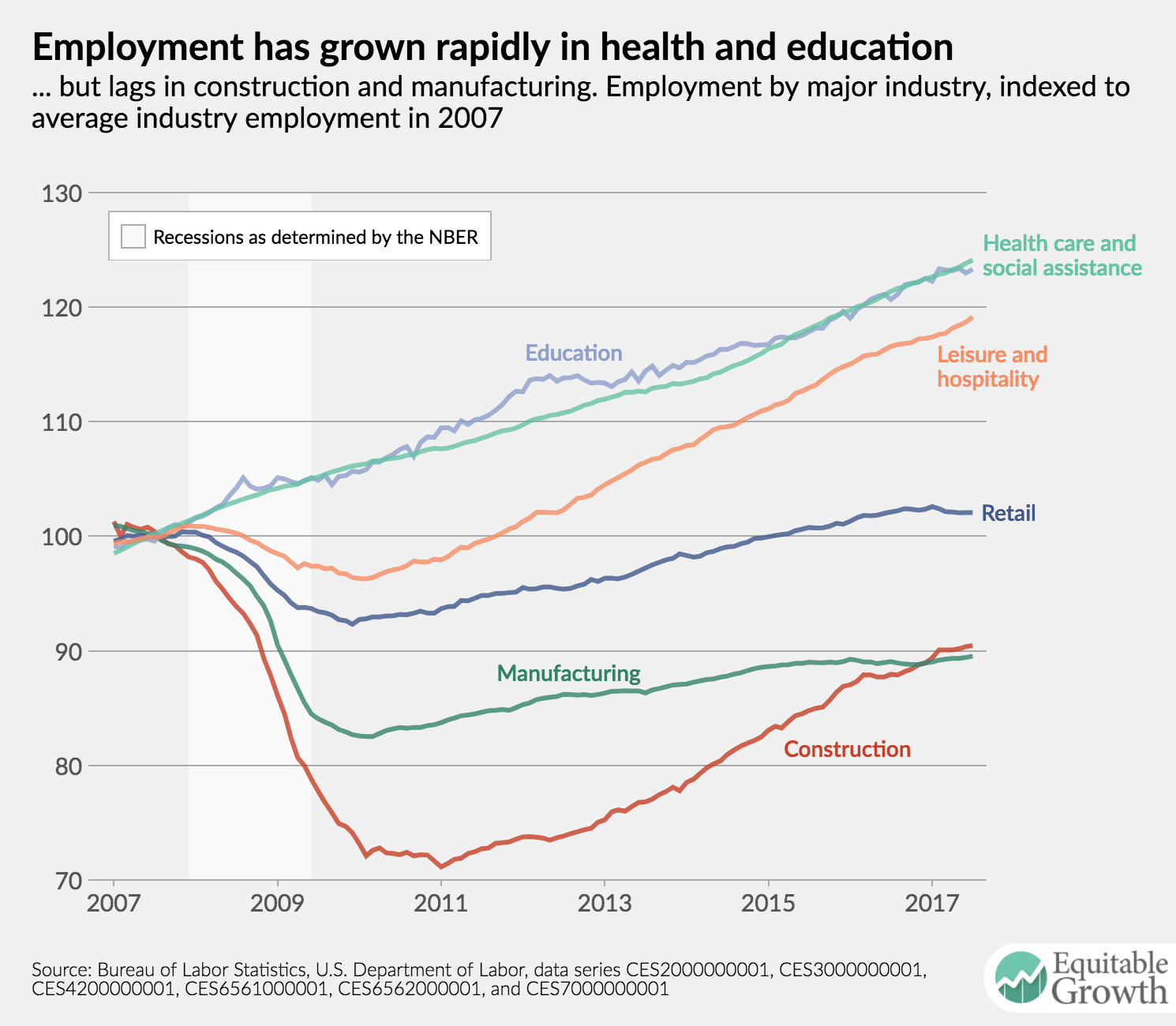 a
5.
Almost three-quarters of newly employed workers were previously out of the labor force and weren't officially counted as unemployed.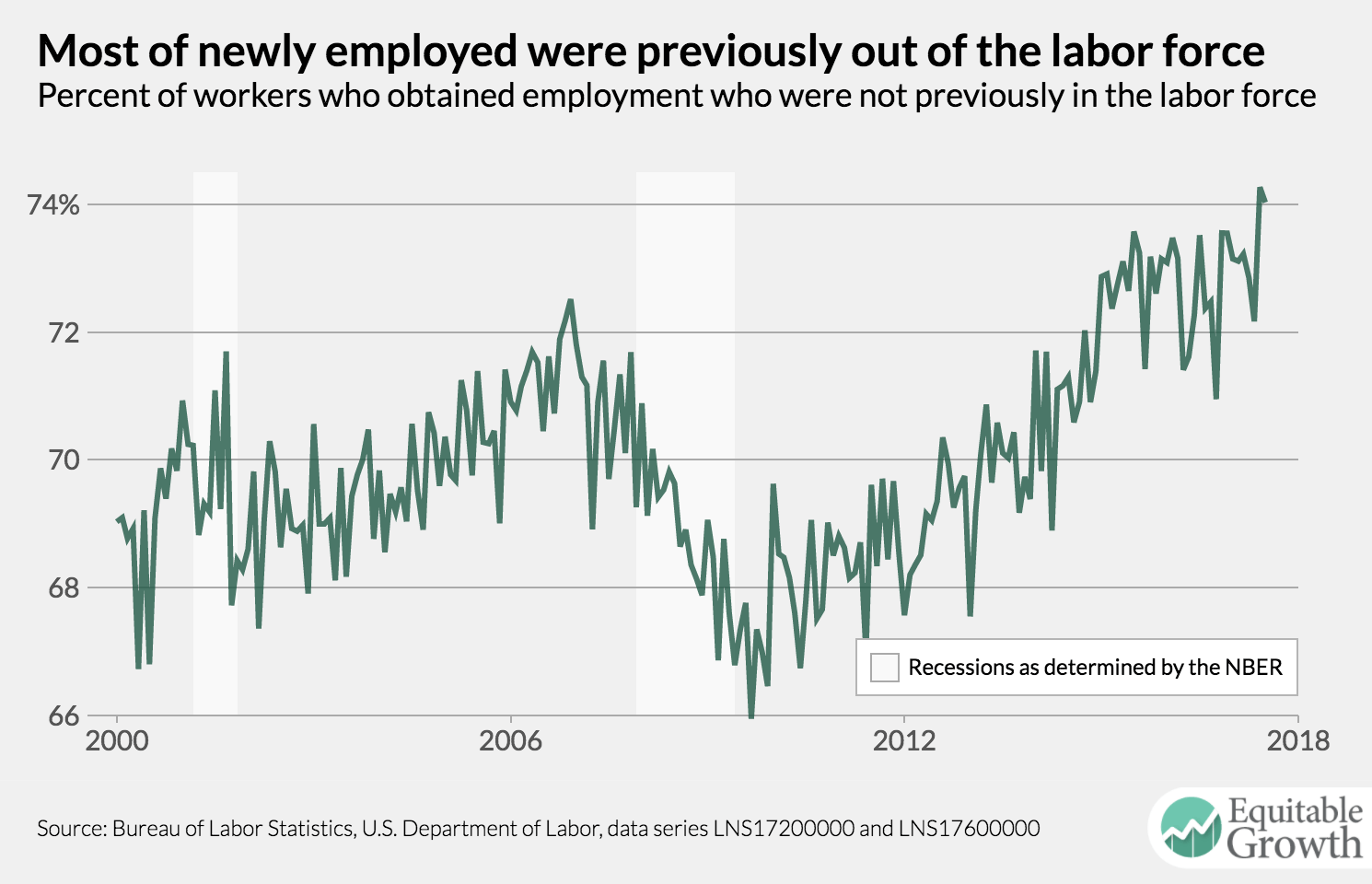 a