Equitable Growth's Jobs Day Graphs: July 2016 Report Edition
Earlier this morning, The U.S. Bureau of Labor Statistics released new data on the U.S. labor market during the month of June. Below are five graphs compiled by Equitable Growth staff highlighting important trends in the data.
The share of prime-age workers with a job bumped up 0.2 percentage points to hit its high for this recovery.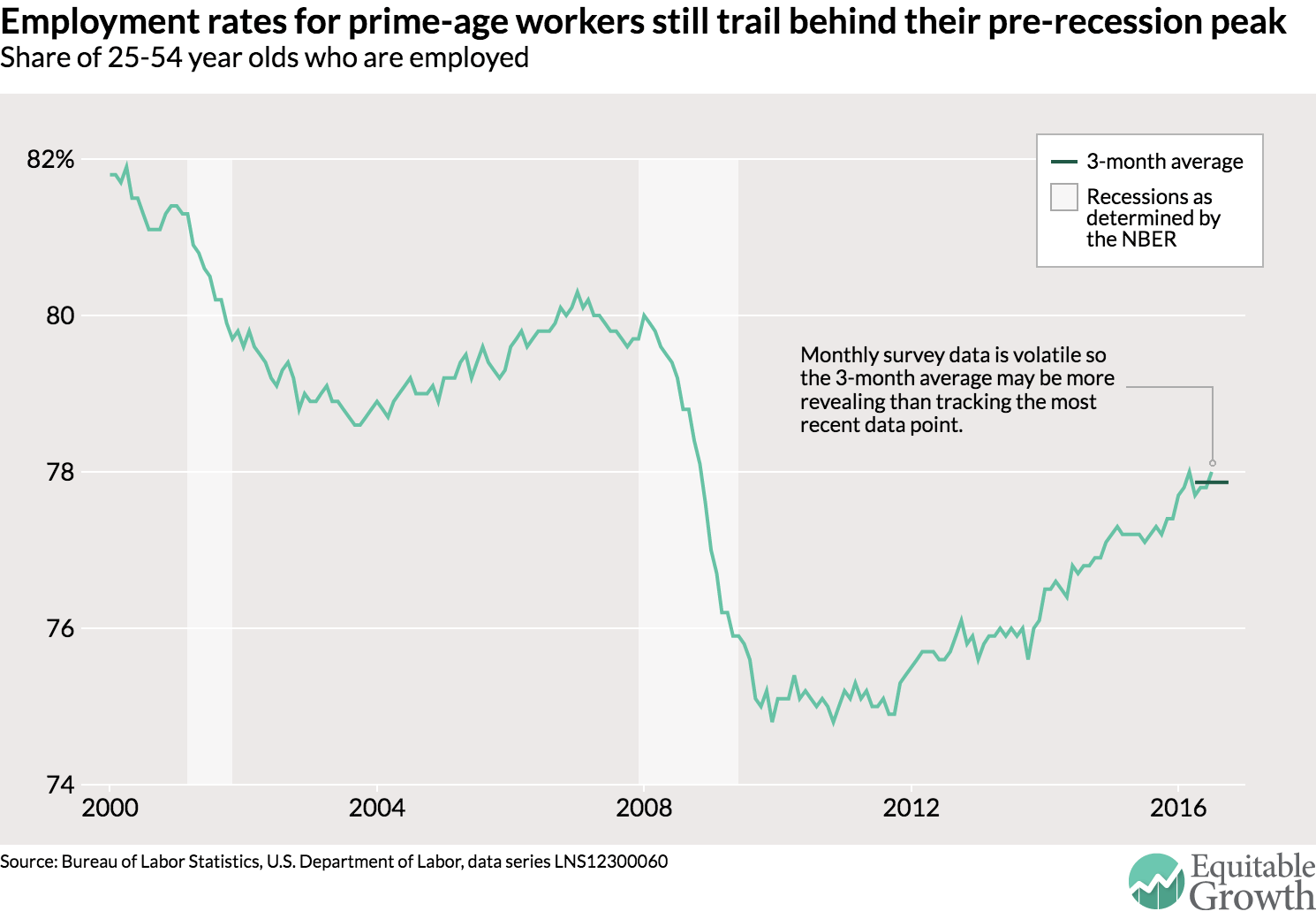 Real wage growth was solid, as nominal wage growth seemed to accelerate and inflation remained low.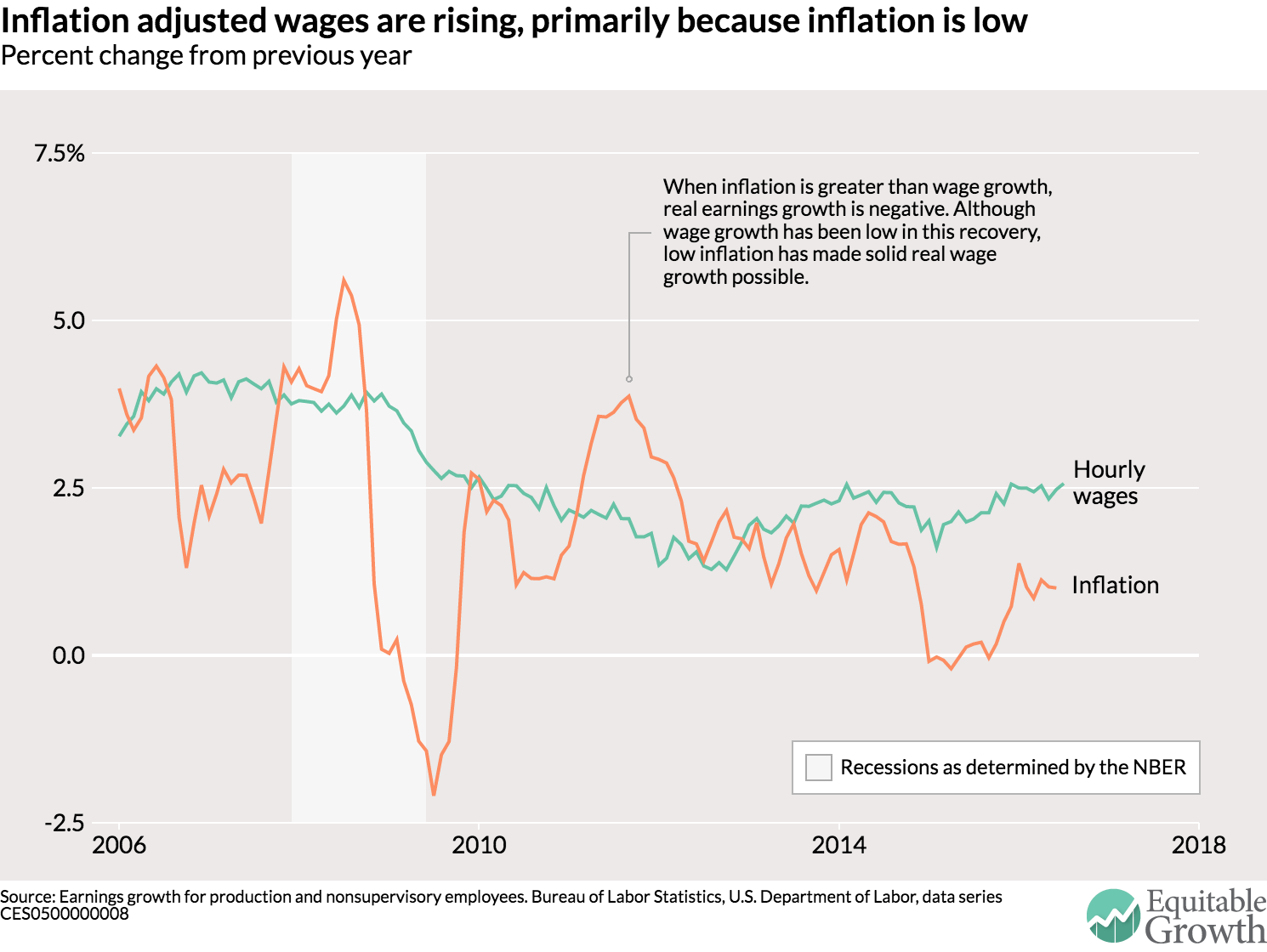 The broadest rate of underemployment ticked up in July and unemployment was flat, but the trend in both measures is downward.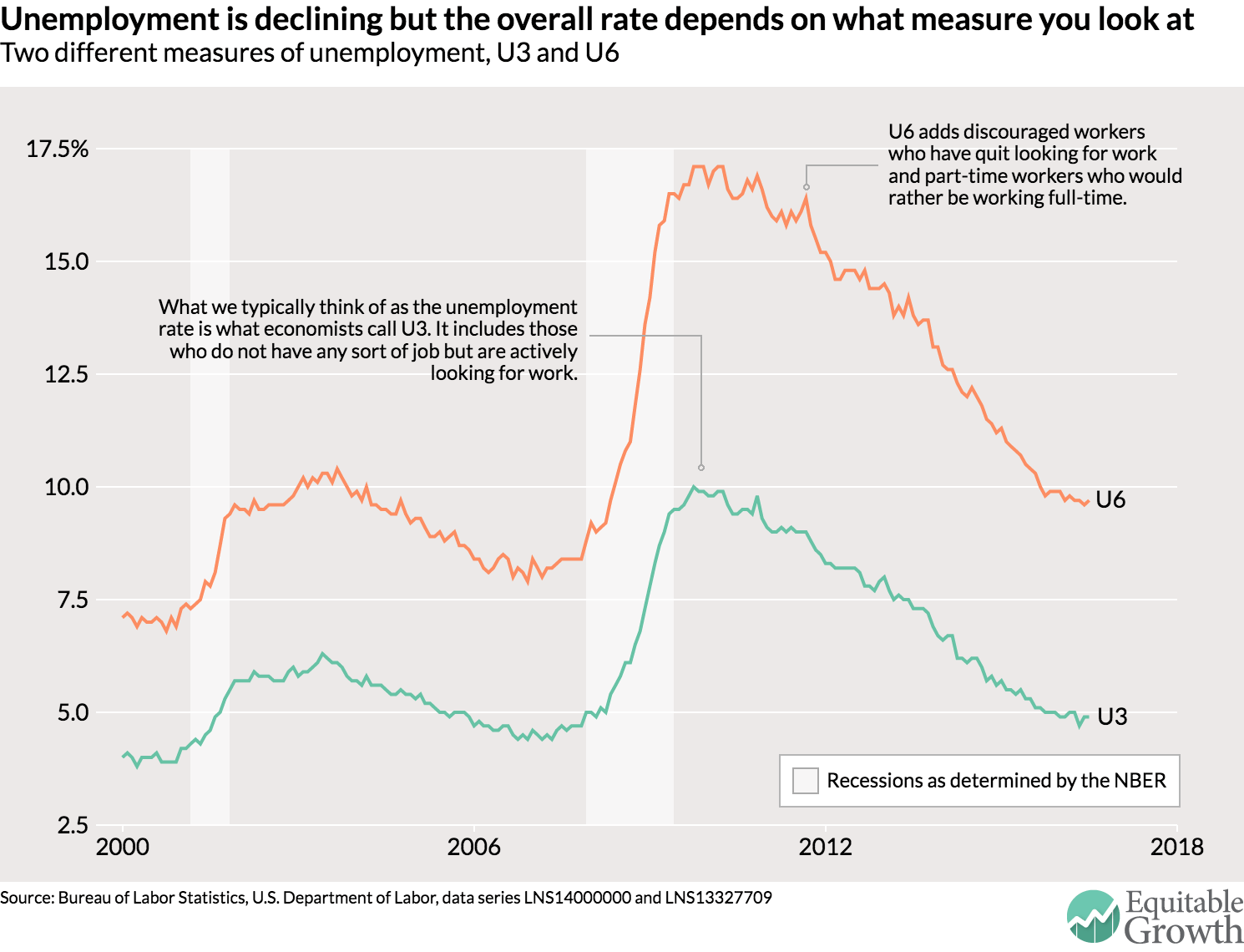 The private sector has added jobs steadily for almost 6 years, but the public sector is below its pre-recession jobs level.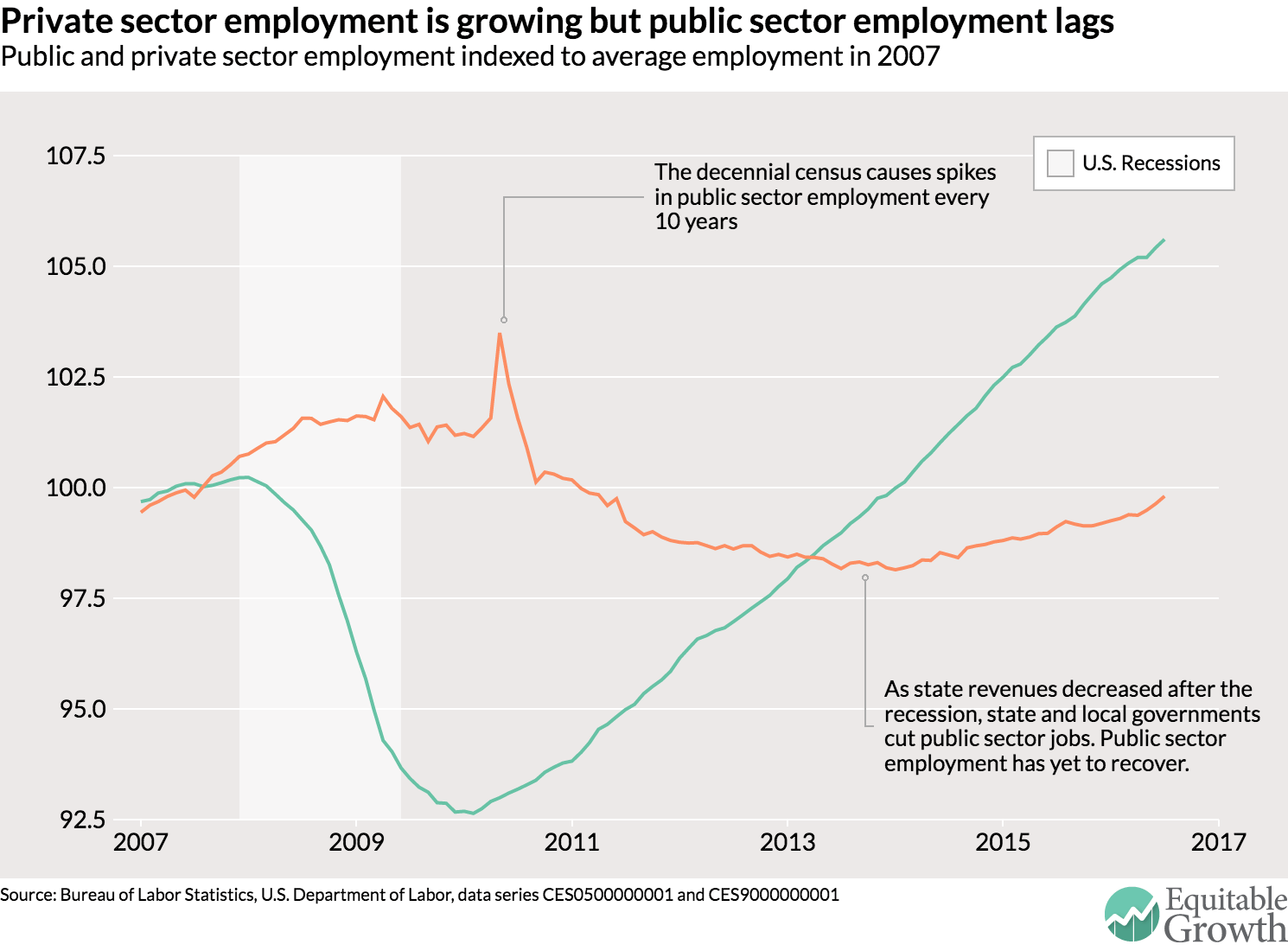 Service industries continue to lead employment growth, with leisure and hospitality (59,000 jobs) and health care (58,000) the leaders in July.