Equitable Growth's Jobs Day Graphs: January 2017 Report Edition
Earlier this morning, The U.S. Bureau of Labor Statistics released new data on the U.S. labor market during the month of January. Below are five graphs compiled by Equitable Growth staff highlighting important trends in the data.

1.
The share of prime-age workers with a job has been at the same level for the past four months.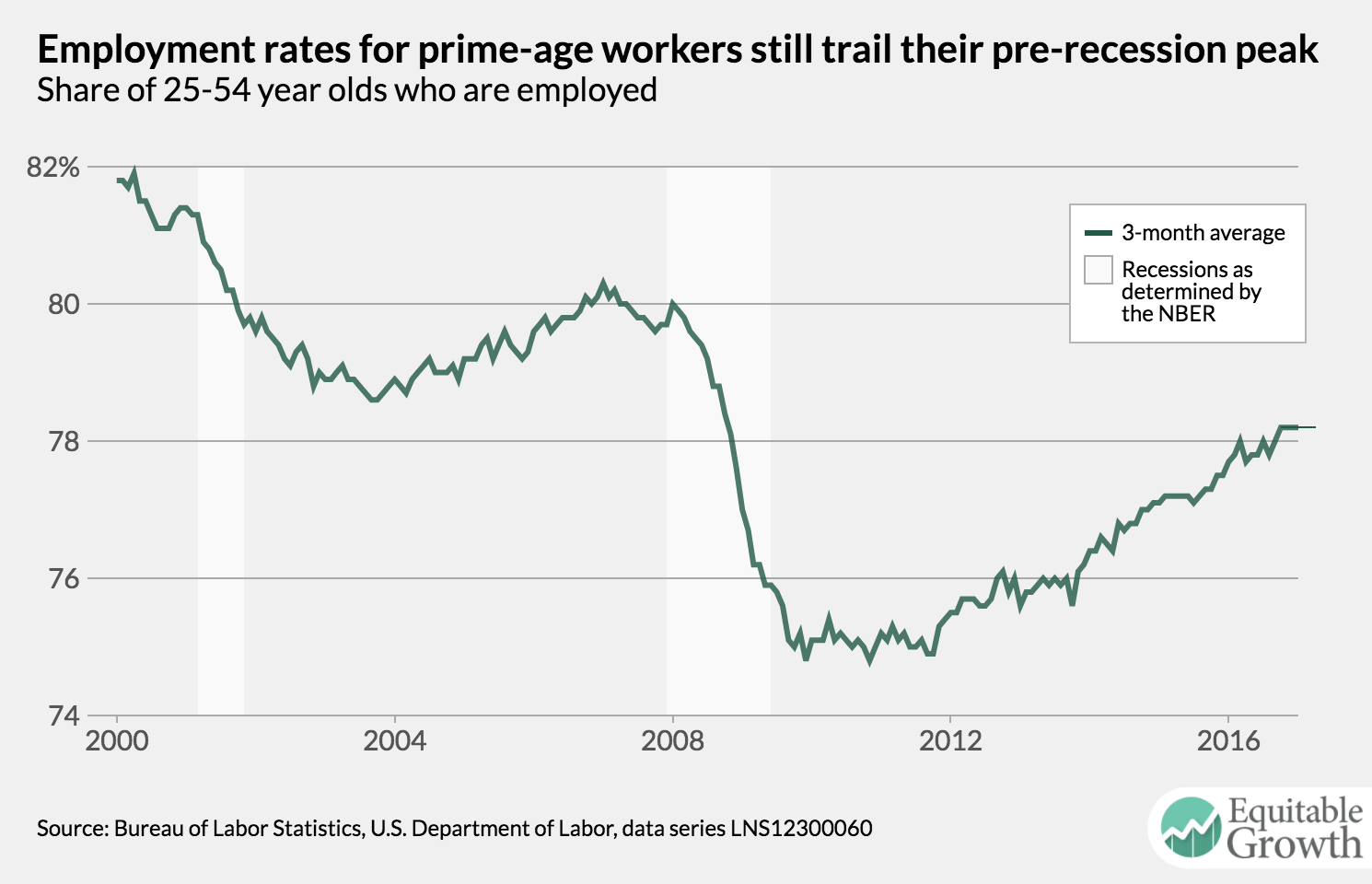 a
2.
Looking at the prime-age employment rate, this labor market recovery is historically weak.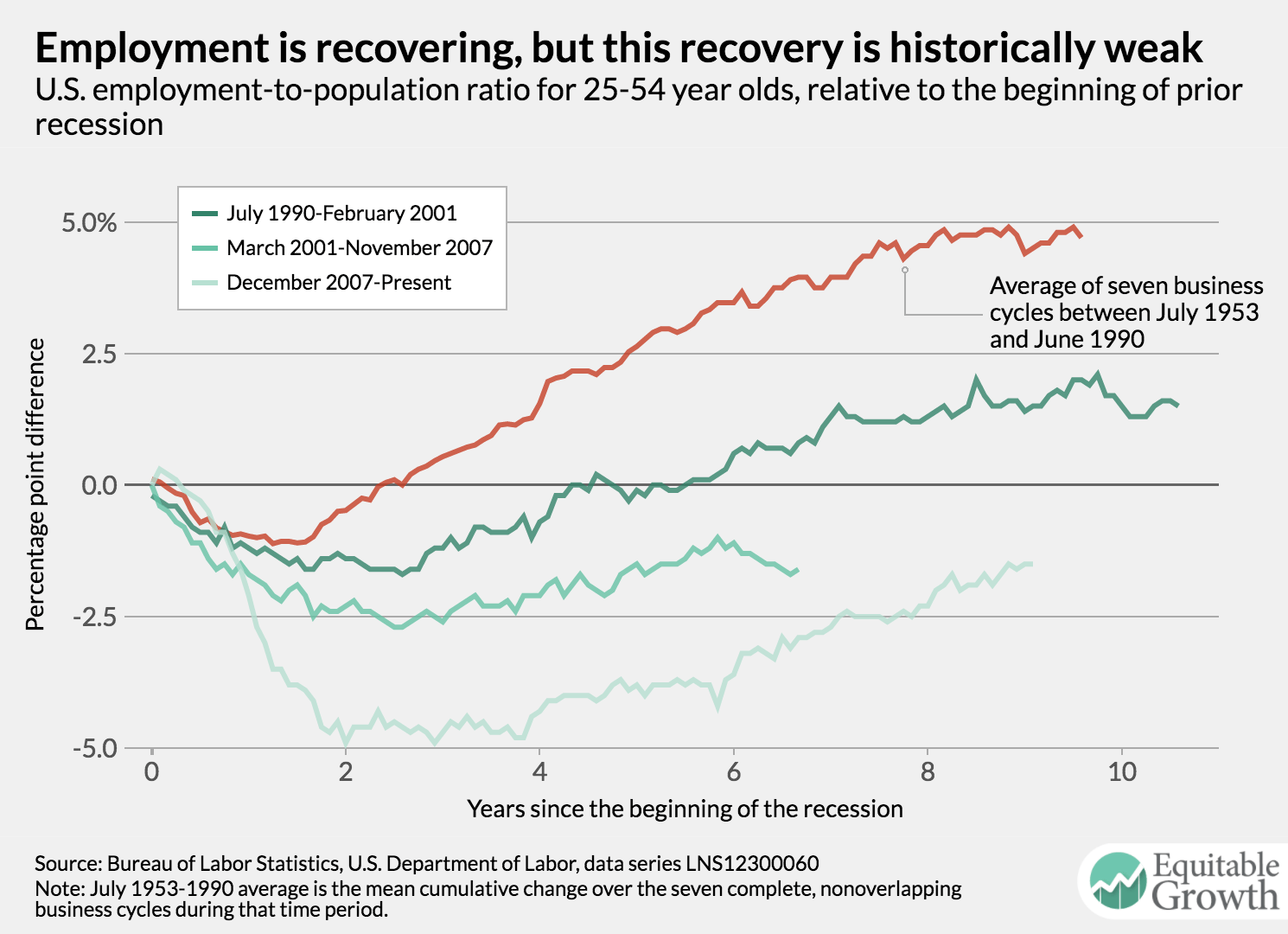 a
3.
Nonaccelerating nominal wage growth plus rising inflation means that real wage growth is on the decline.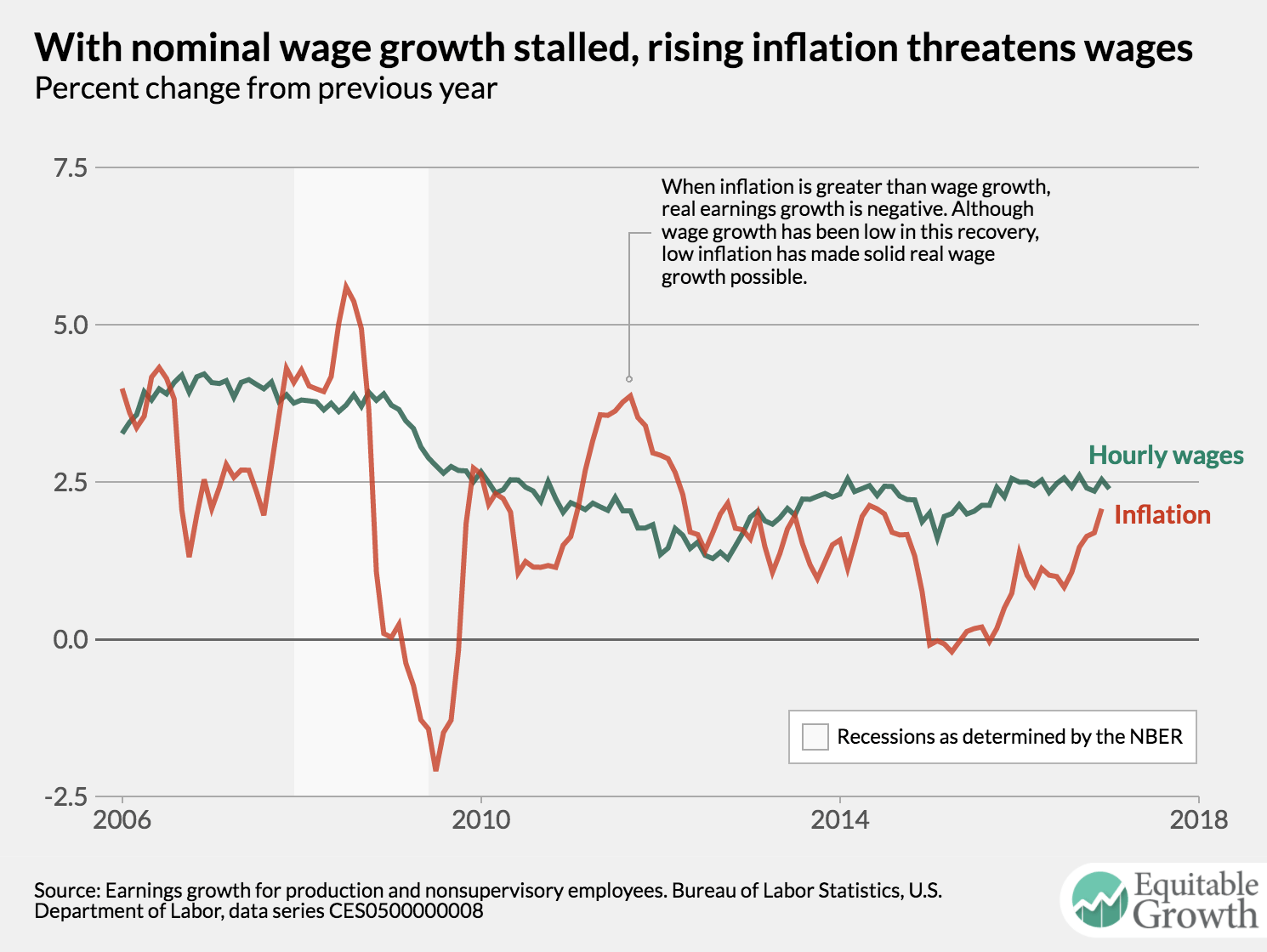 a
4.
Broader measures of labor slack might have ticked up in January, but all measures show a decline in recent years.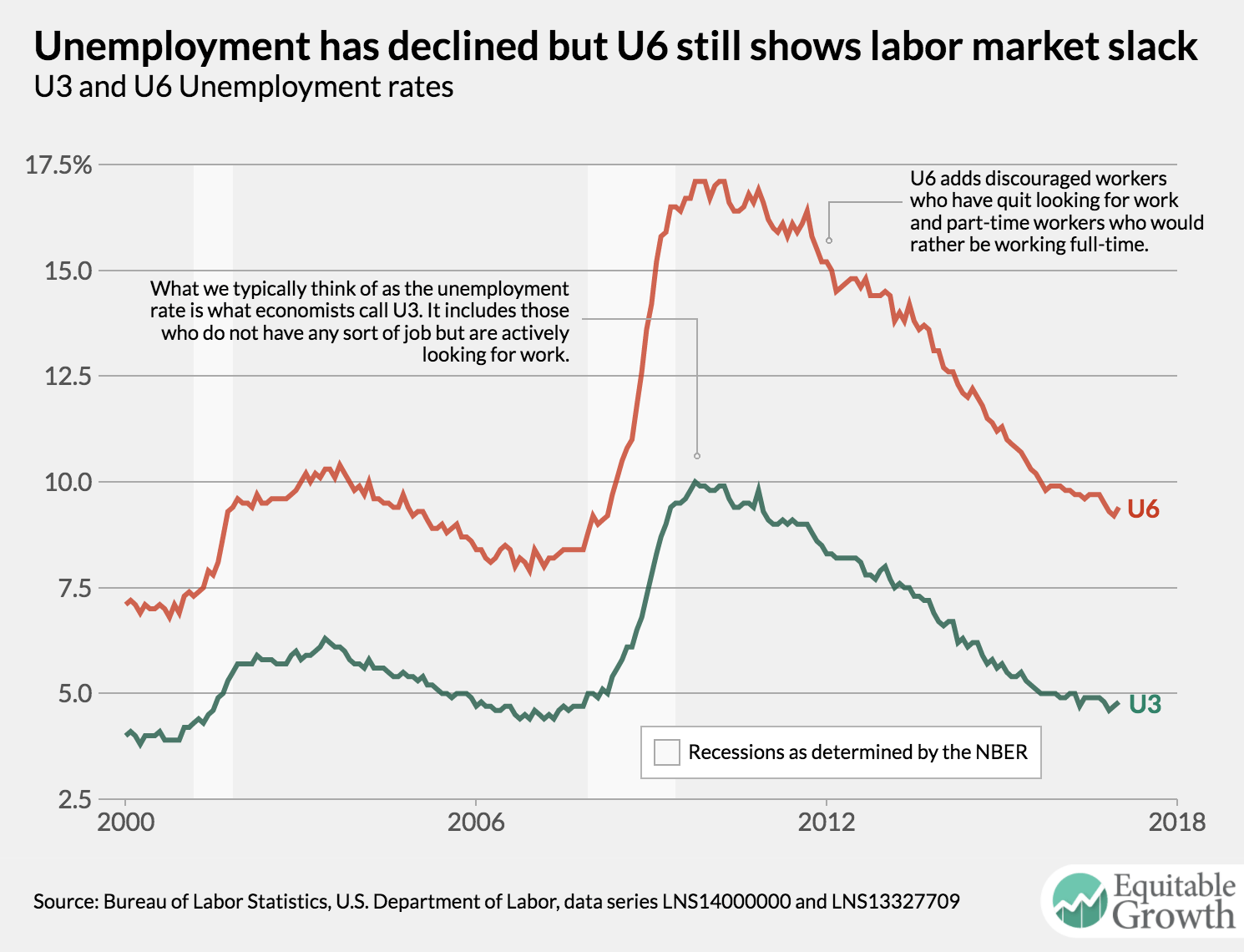 a
5.
Looking at the reasons why workers are unemployed can help us understand the health of the labor market.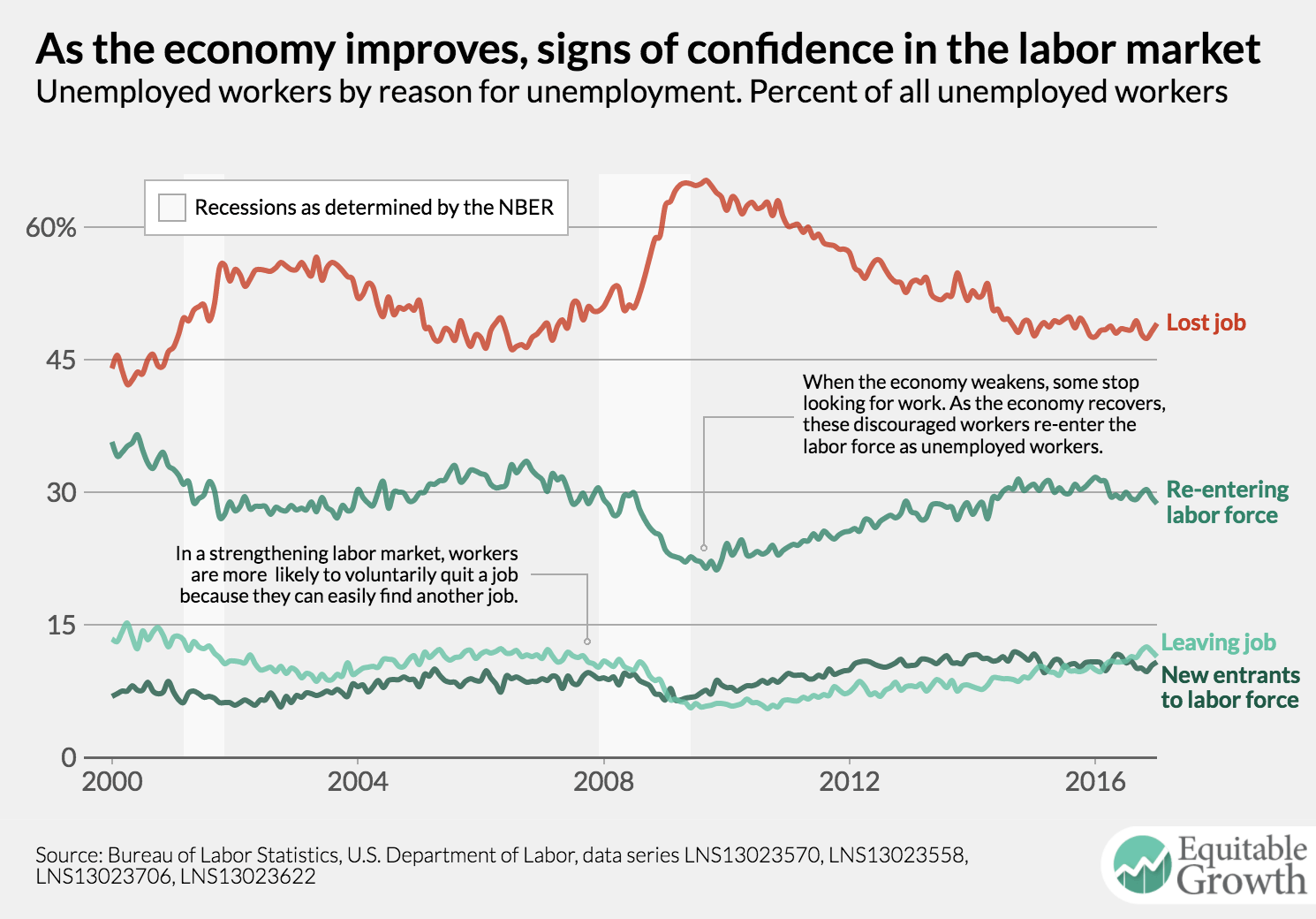 a