Equitable Growth's Jobs Day Graphs: February 2020 Report Edition
On March 6th, the U.S. Bureau of Labor Statistics released new data on the U.S. labor market during the month of February. Below are five graphs compiled by Equitable Growth staff highlighting important trends in the data.
1.
The prime-age employment rate declined slightly in February, but has been trending upward sharply over the past year.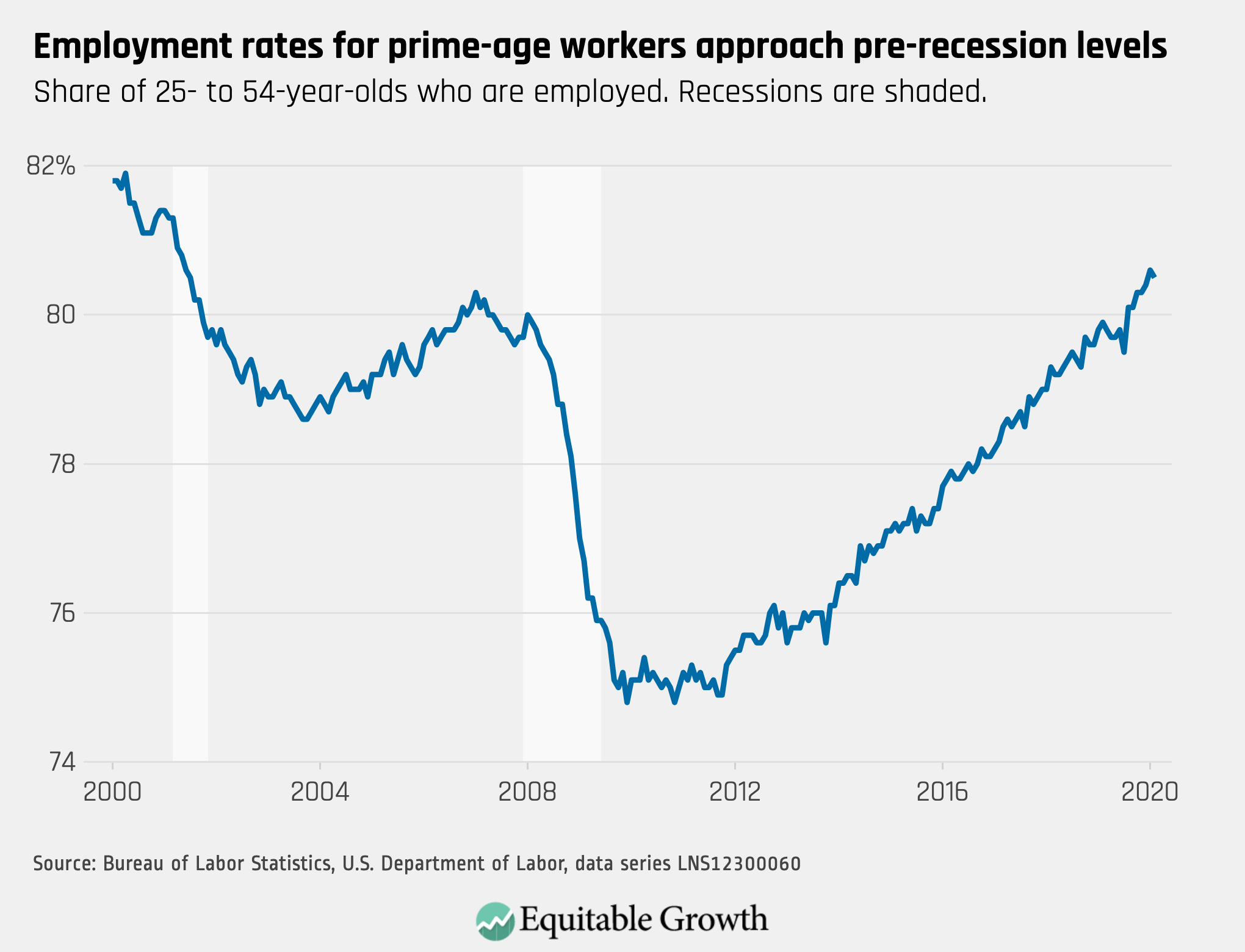 2.
Unemployment by race was little-changed in February, as large increases in job growth haven't led to decreases in racial/ethnic unemployment gaps.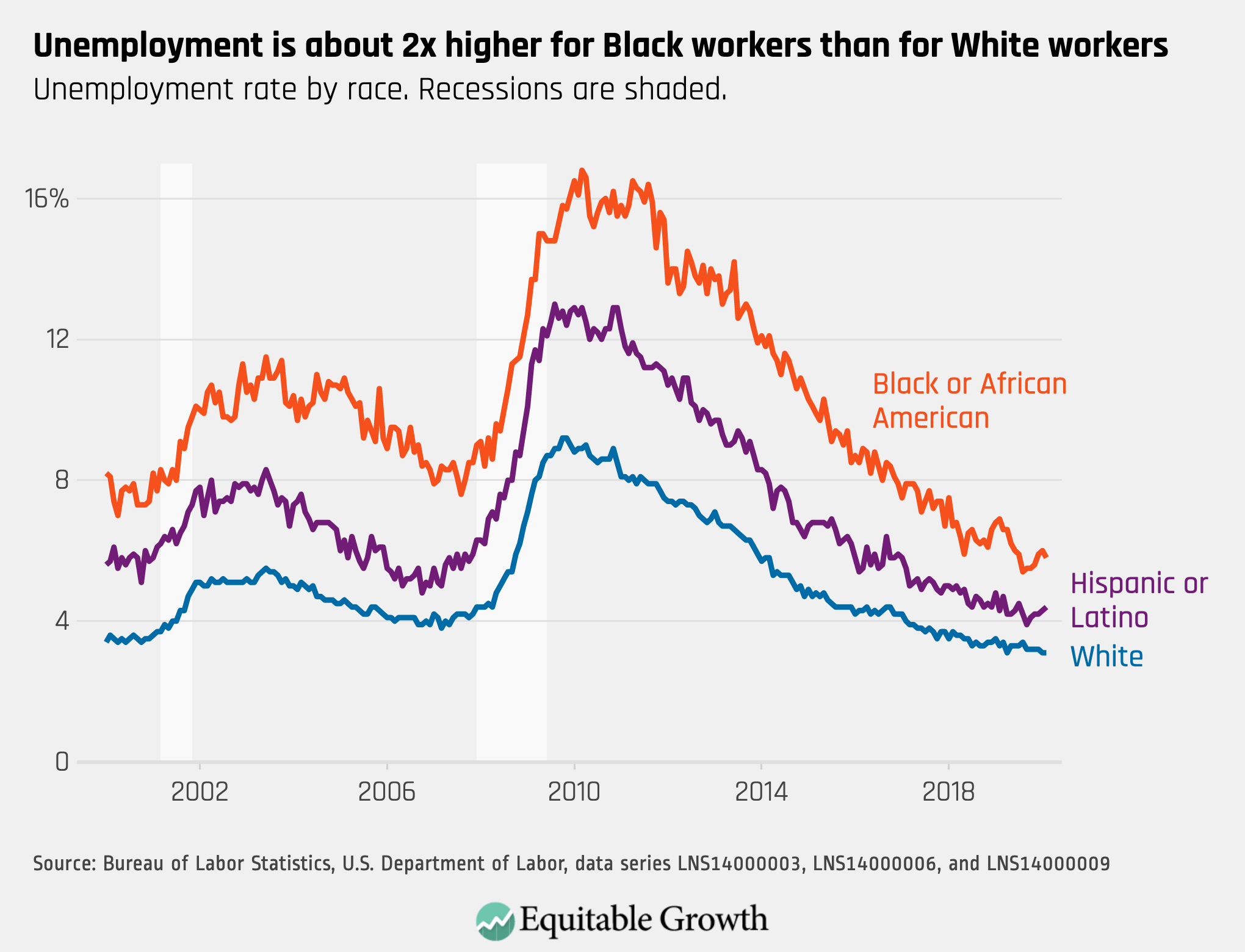 3.
Wage growth remains sluggish at 3.0% year-over-year, despite a surge in employment growth over the past few months.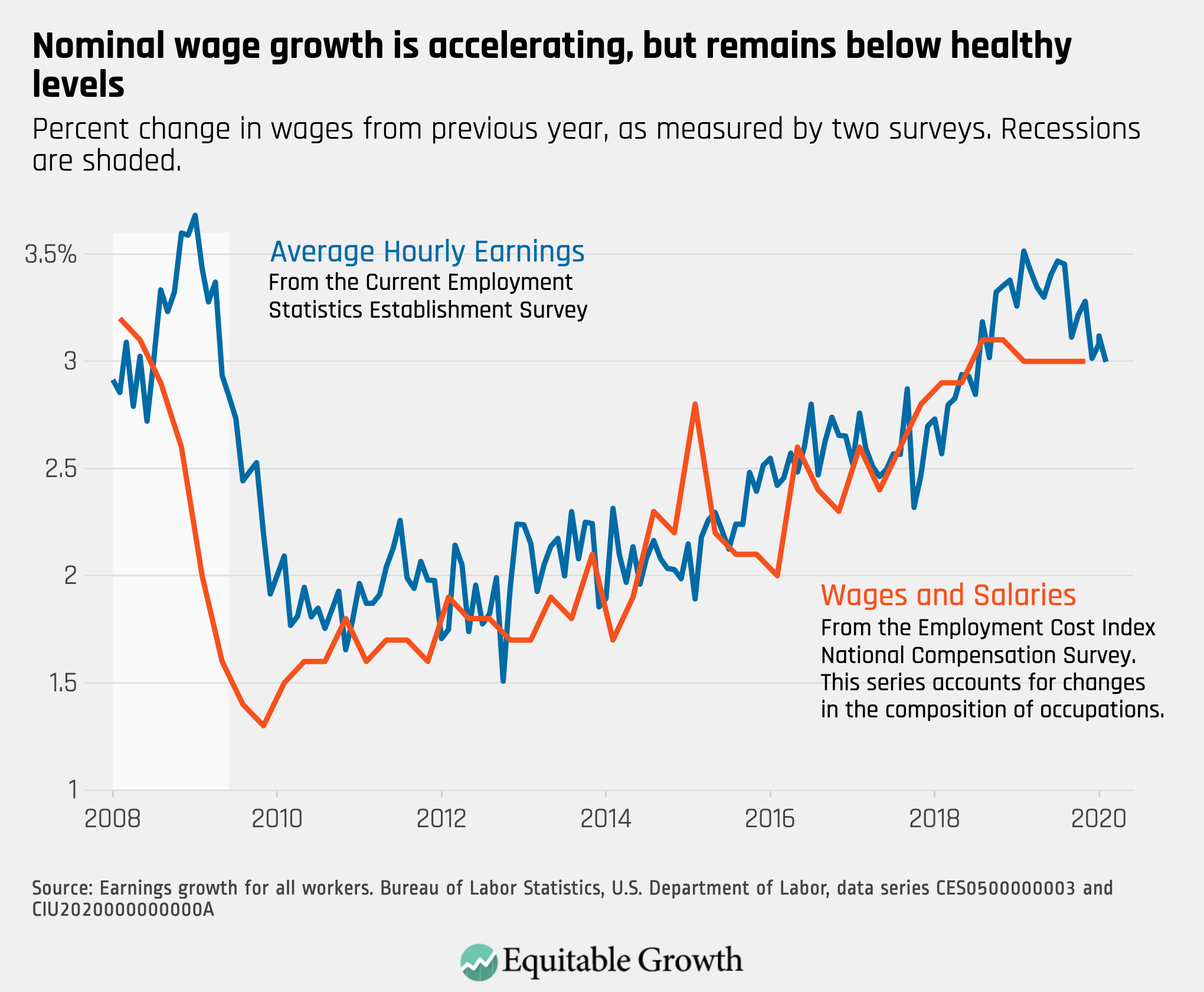 4.
Employment growth continues to be strongest in service sectors like education, health care, and hospitality, while manufacturing and retail experience plateauing or declining employment growth.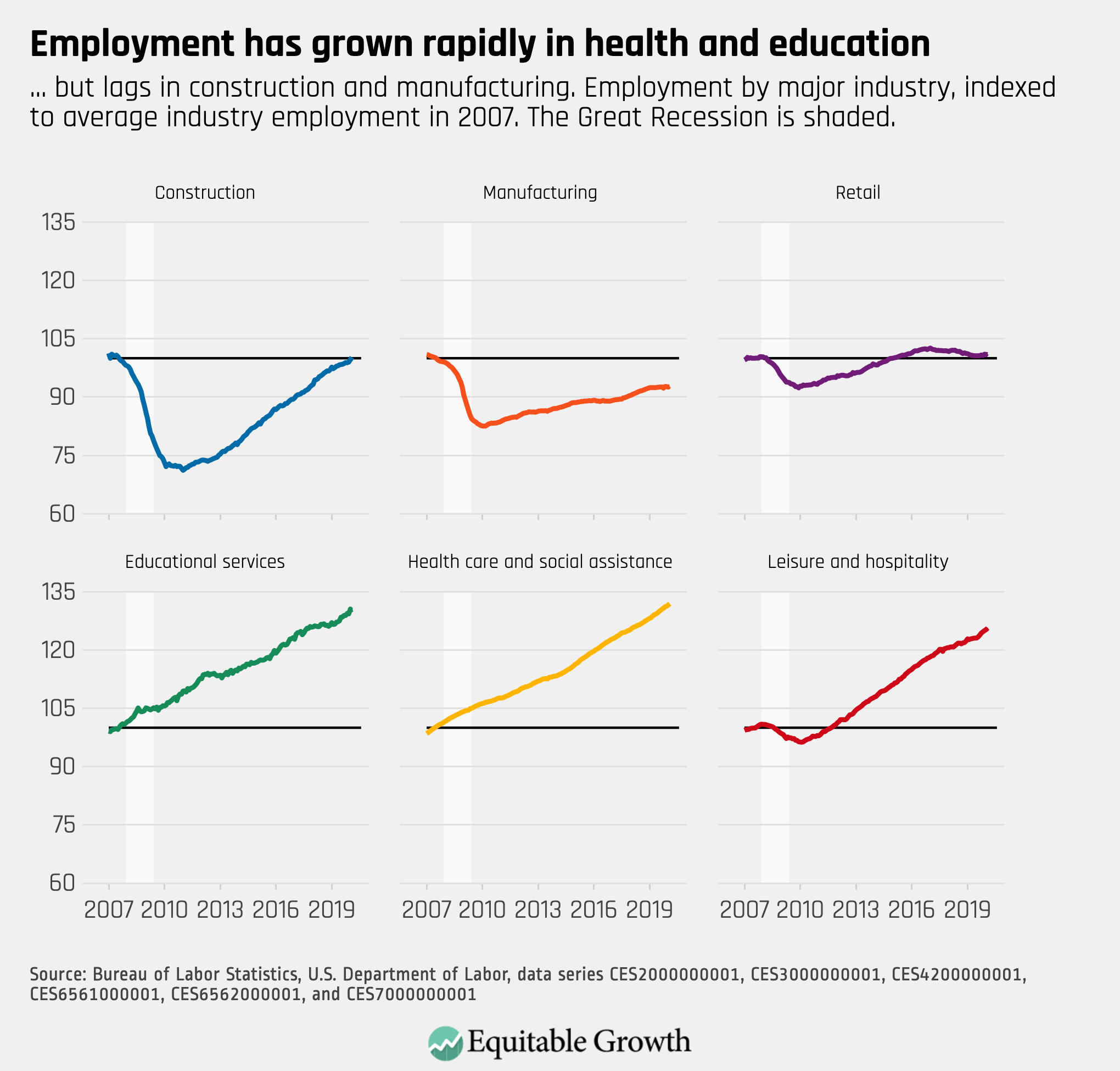 5.
An increasing proportion of unemployed workers are re-entering the labor force or voluntarily leaving their jobs to seek new work.