Equitable Growth's Jobs Day Graphs: February 2018 Report Edition
Earlier this morning, the U.S. Bureau of Labor Statistics released new data on the U.S. labor market during the month of February. Below are five graphs compiled by Equitable Growth staff highlighting important trends in the data.
1.
The prime employment rate hit a new high for this expansion at 79.3 percent. However, that's still below levels seen before the 2007-2009 Great Recession and the 2001 recession.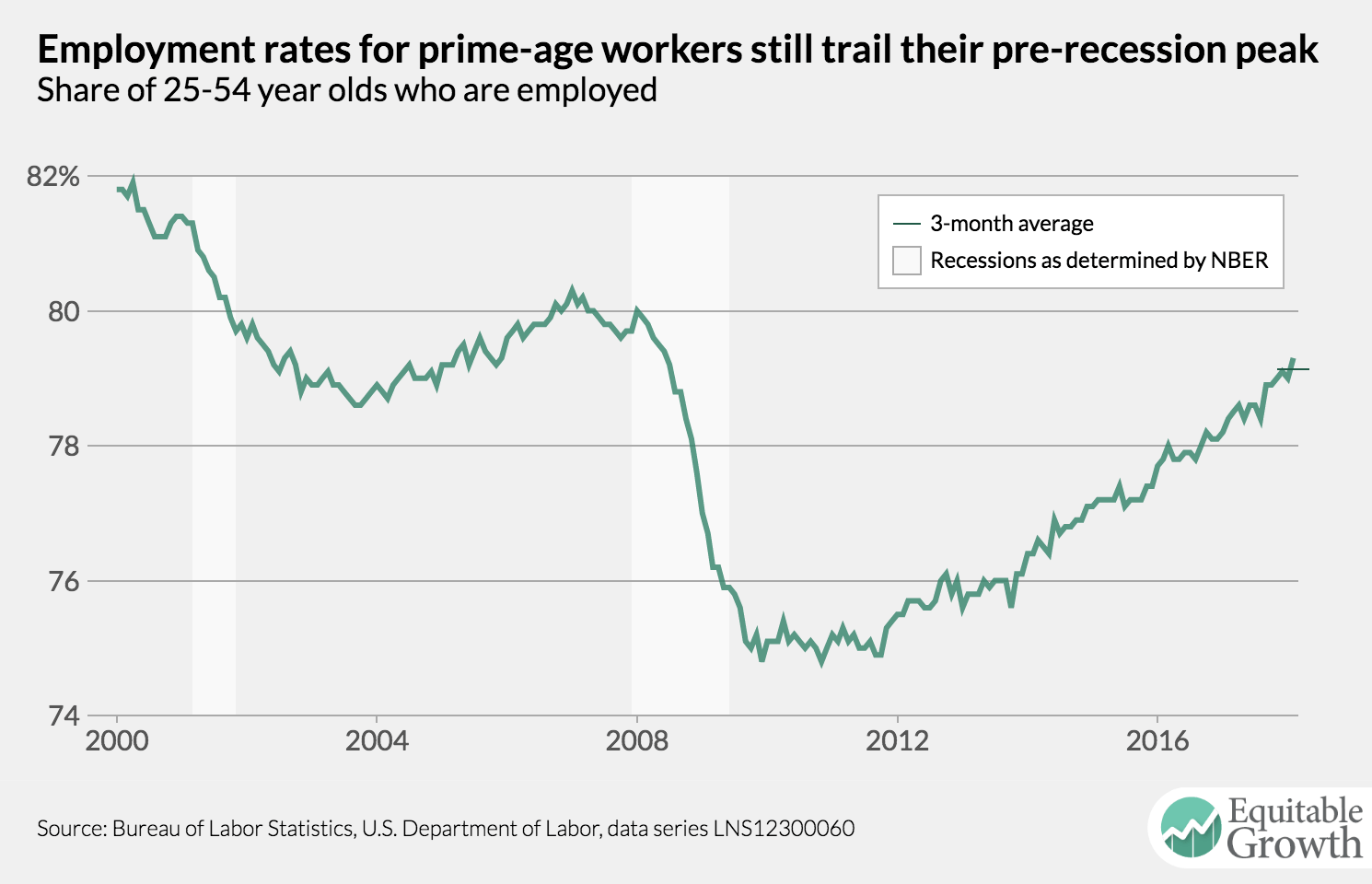 a
2.
After a big spike last month, the black unemployment rate fell to 6.8 percent in February, near it's all-time low. But it's still close to twice as high as the white unemployment rate.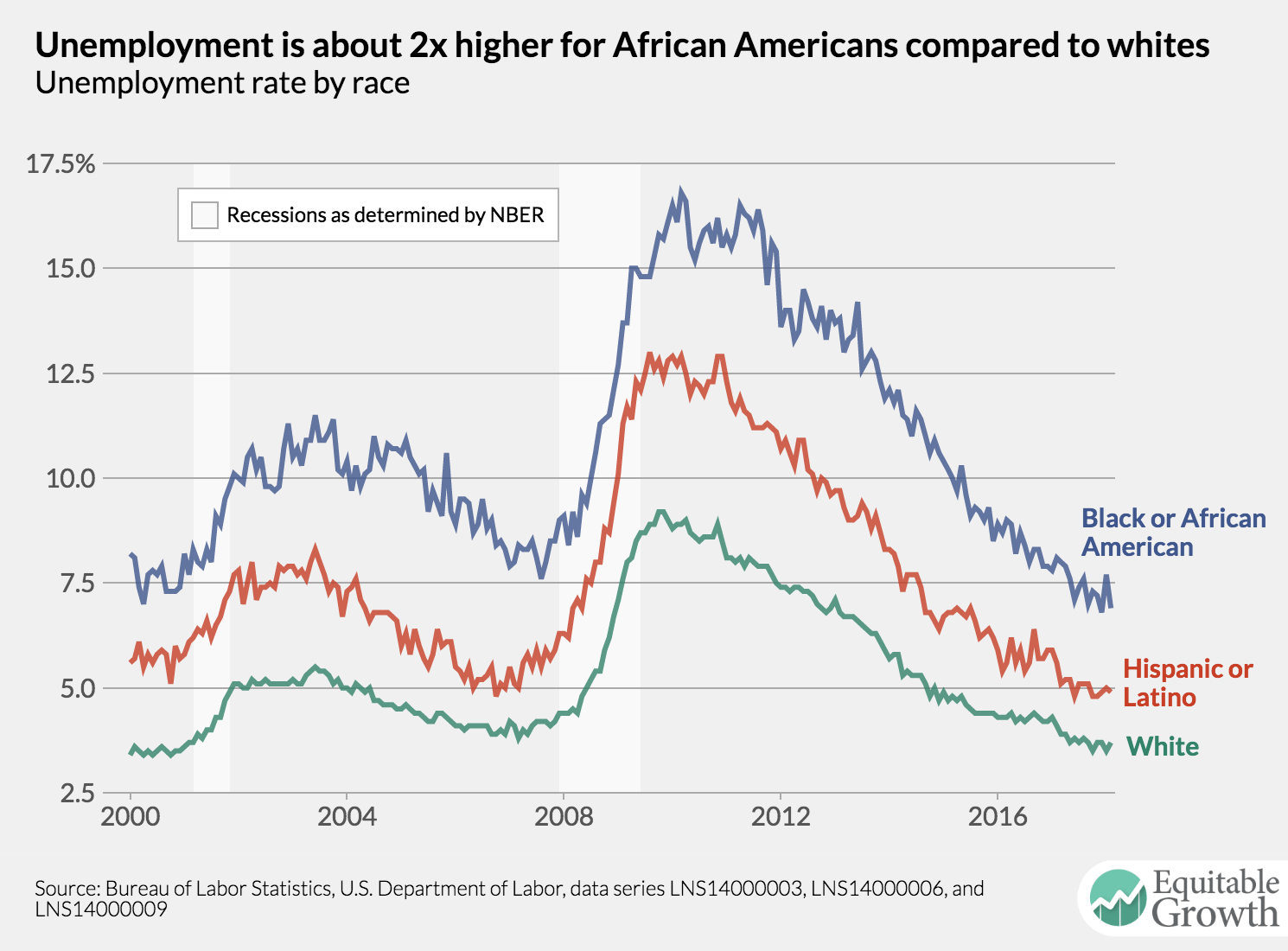 3.
Wage growth for all workers fell back to Earth in February to 2.6 percent after a jump to 2.9% in the previous report. Nominal wage growth remains tepid.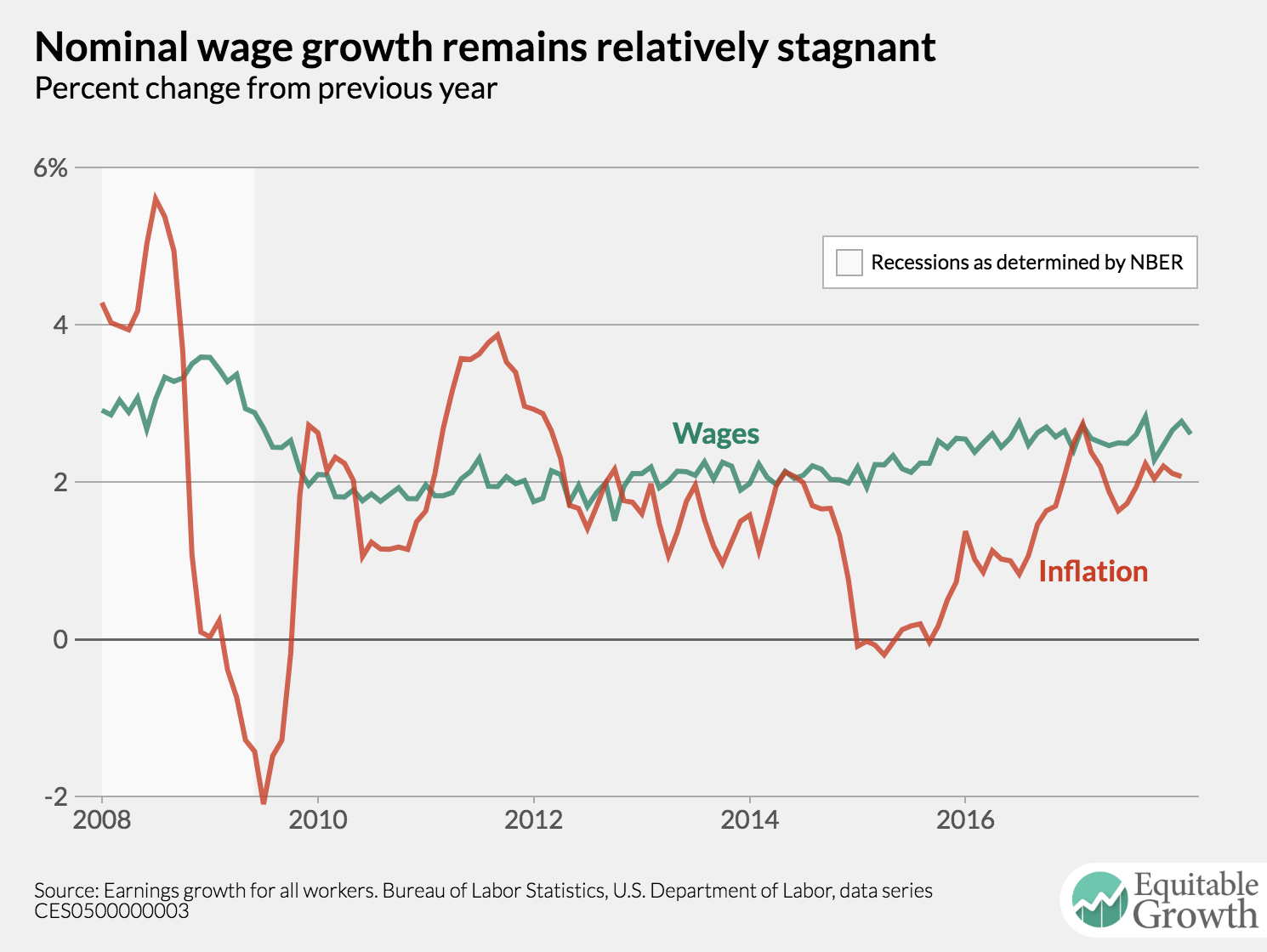 4.
The share of unemployed workers unemployed for fewer than 5 weeks is now larger than the share who are long-term unemployed.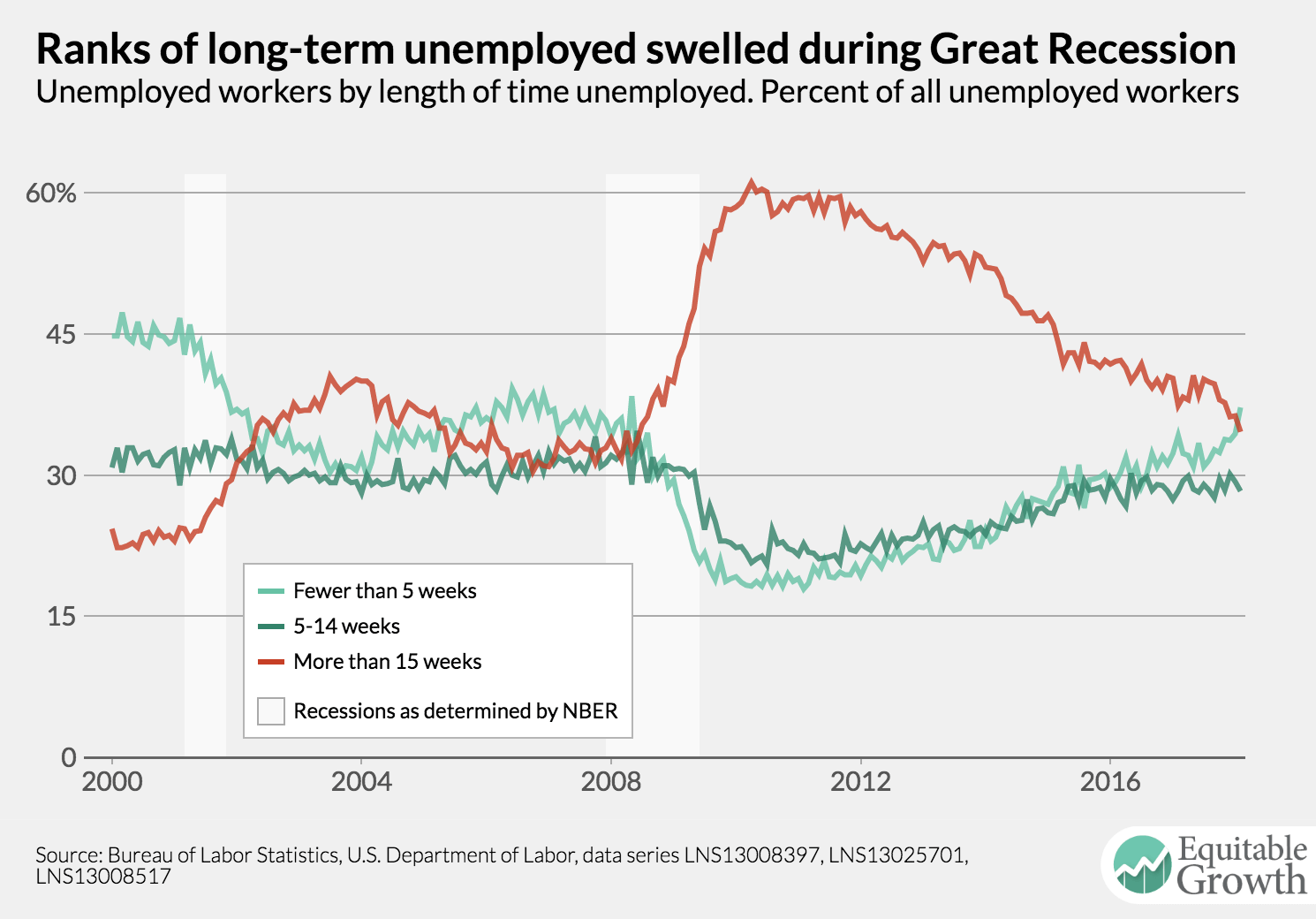 5.
As growth appears to pull workers into the labor force, keep an eye on changes in unemployment due to workers re-entering the labor force or new entrants.