Equitable Growth's Jobs Day Graphs: August 2022 Report Edition
On September 2, the U.S. Bureau of Labor Statistics released new data on the U.S. labor market during the month of August. Below are five graphs compiled by Equitable Growth staff highlighting important trends in the data.
Total nonfarm employment rose by 315,000 in August, and the employment rate for prime-age workers increased to 80.3 percent.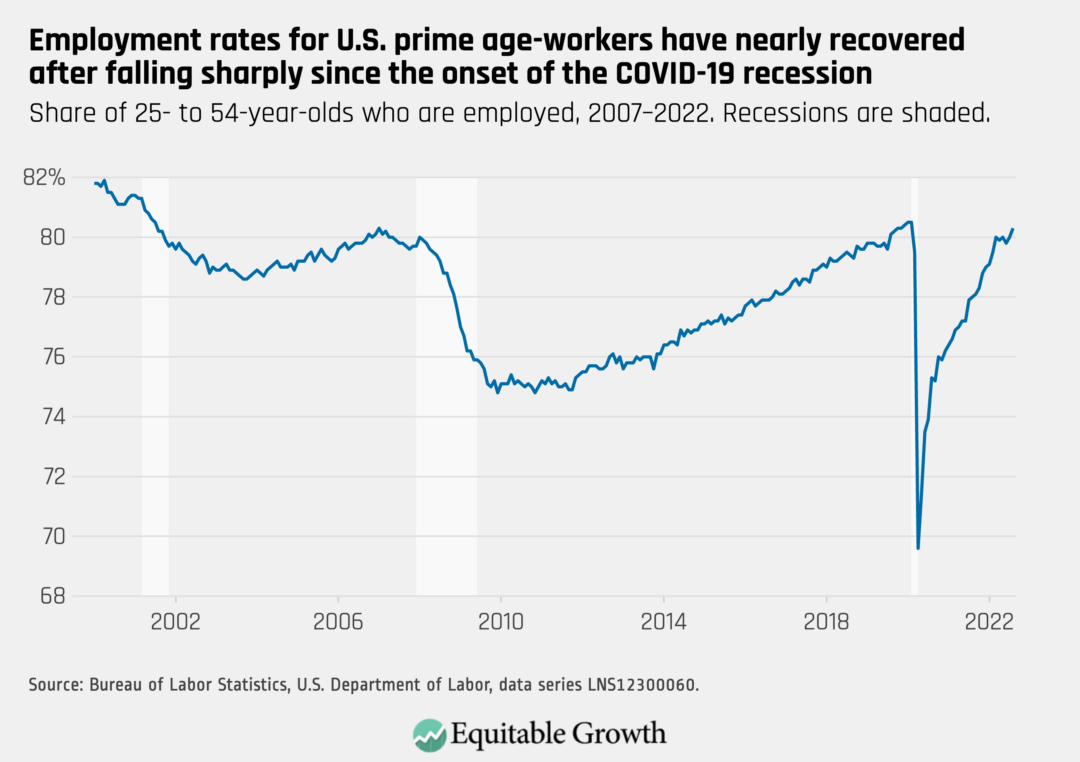 Private-sector employment continued to rise in August, while public-sector employment has recovered more slowly and remains below pre-pandemic levels.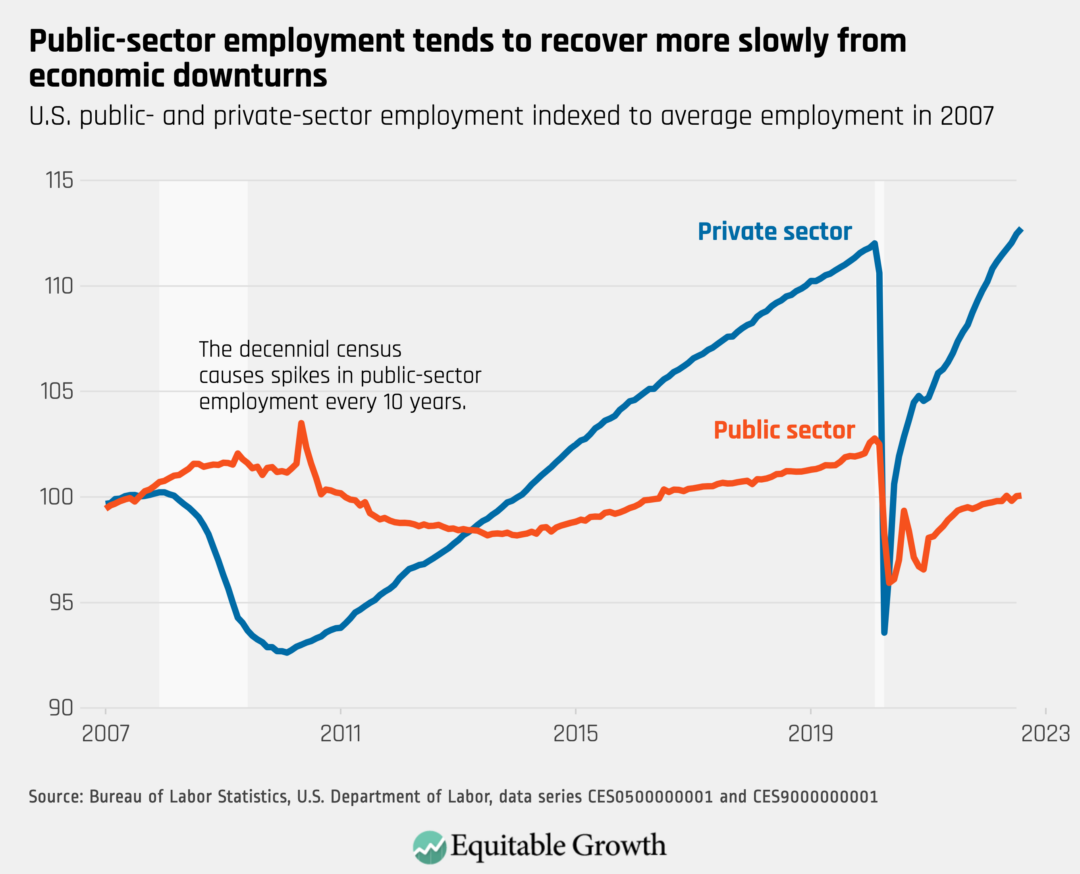 The unemployment rate increased to 3.7 percent in August and remains higher for Black workers (6.4 percent) and Latino workers (4.5 percent), compared to White workers (3.2 percent) and Asian American workers (2.8 percent).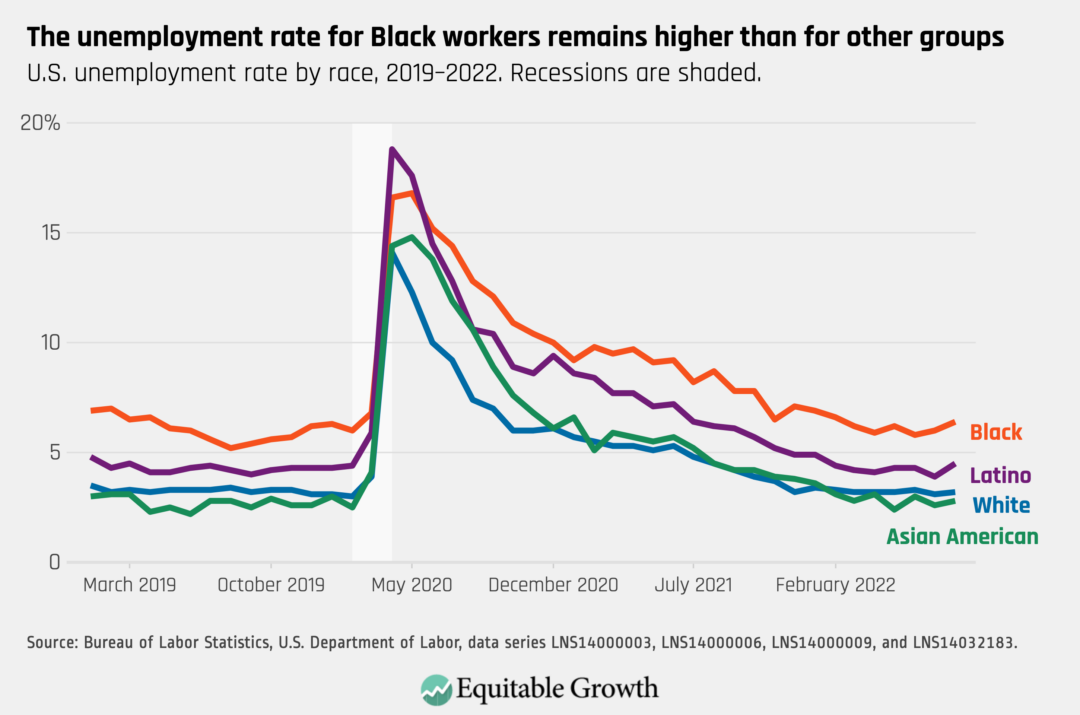 Employment in many sectors is now back to or surpassing pre-pandemic levels, including construction, retail, and educational services, but employment in leisure and hospitality has yet to recover.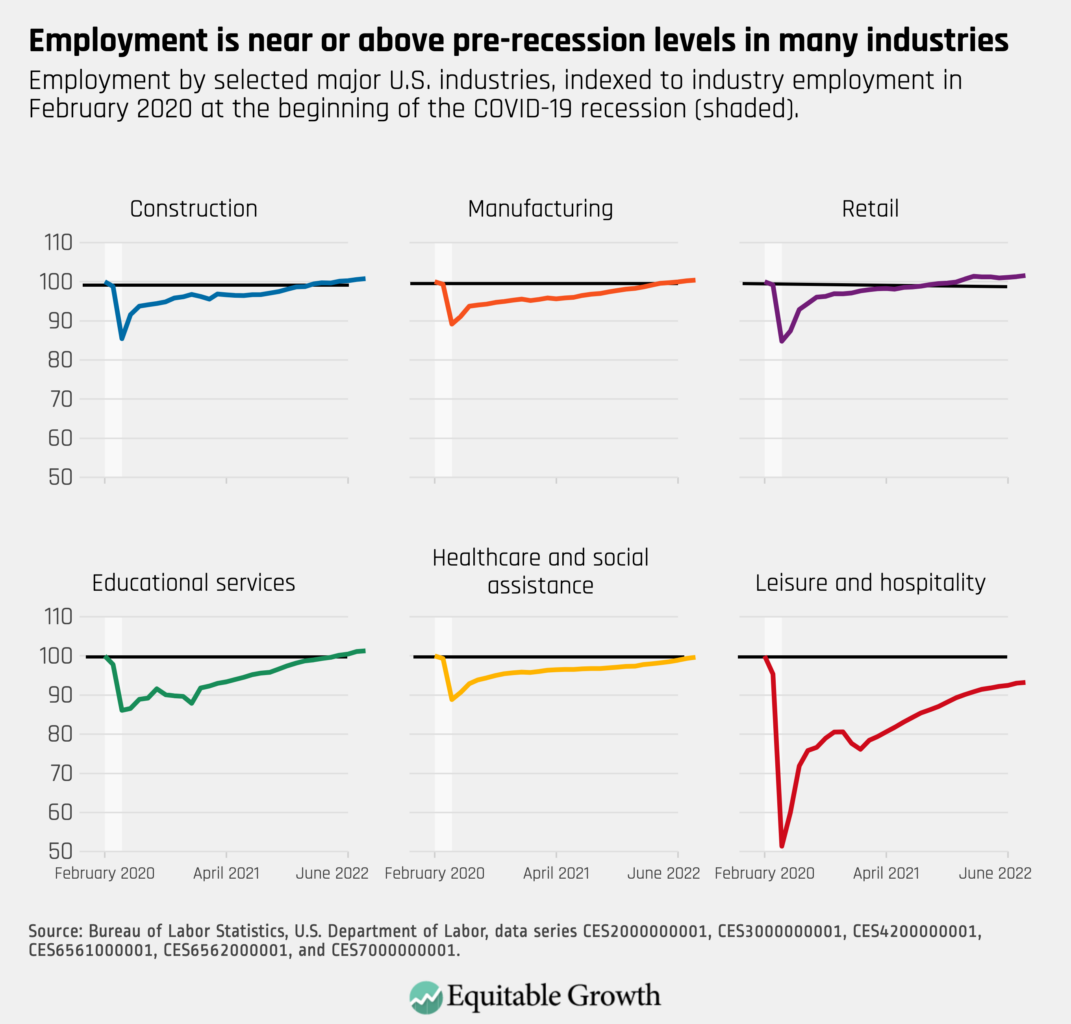 The unemployment rate rose to 6.2 percent for workers with less than a high school degree and 4.2 percent for high school graduates, but is just 2.9 percent for workers with some college and 1.9 percent for college graduates.