Equitable Growth's Jobs Day Graphs: August 2019 Report Edition
On September 6th, the U.S. Bureau of Labor Statistics released new data on the U.S. labor market during the month of August. Below are five graphs compiled by Equitable Growth staff highlighting important trends in the data.
1.
The employment-to-population ratio for prime-age workers increased to 80%, its highest level since 2008.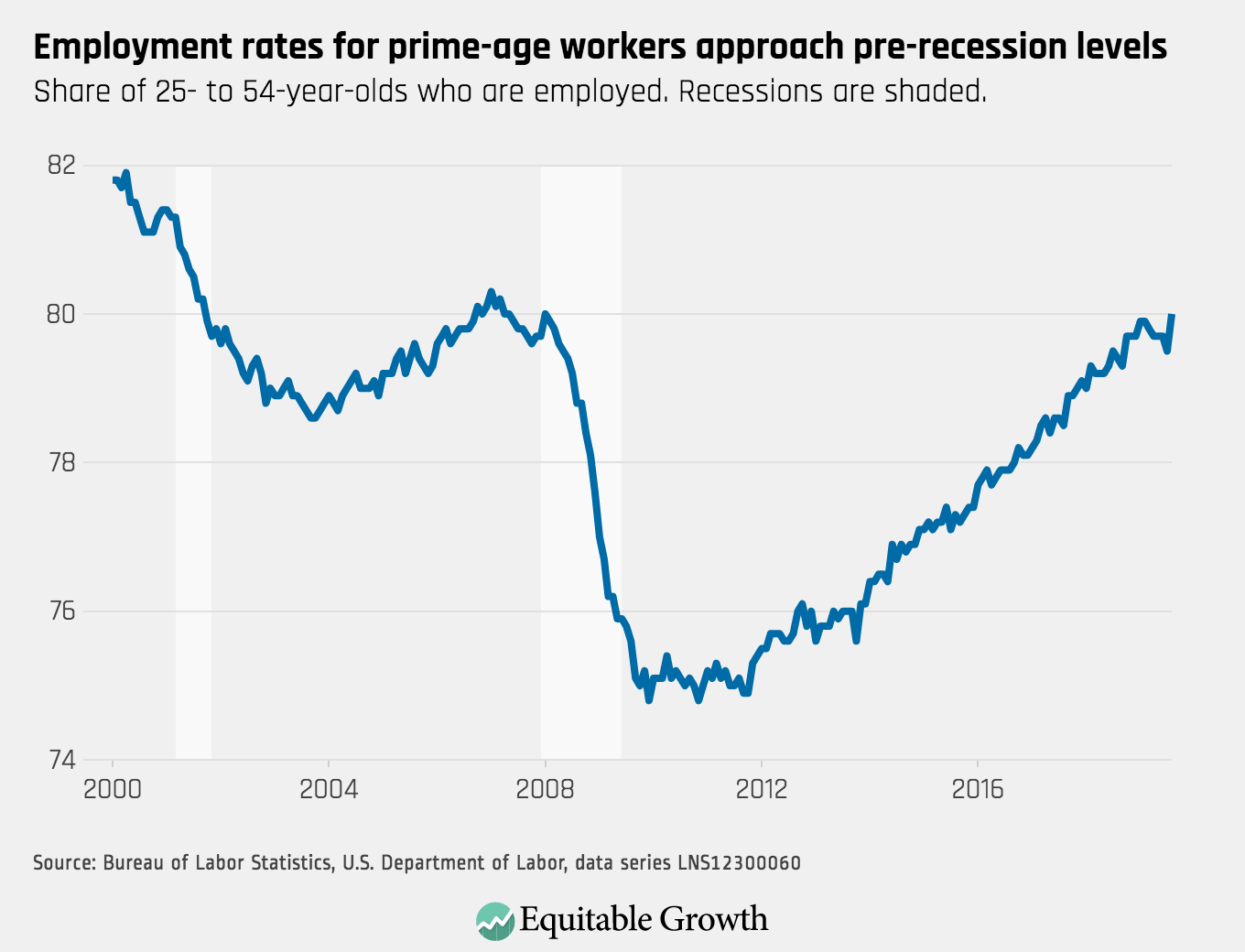 2.
The unemployment rate for Black workers declined to 5.5% in August, largely driven by a substantial decline in the unemployment rate for Black women from 5.2% to 4.4%, but it still remains twice the unemployment rate for White workers.
3.
Employment growth continues to be dominated by service sector jobs like healthcare, which increased by 30,000 jobs in August compared to manufacturing, which increased by only 16,000 jobs.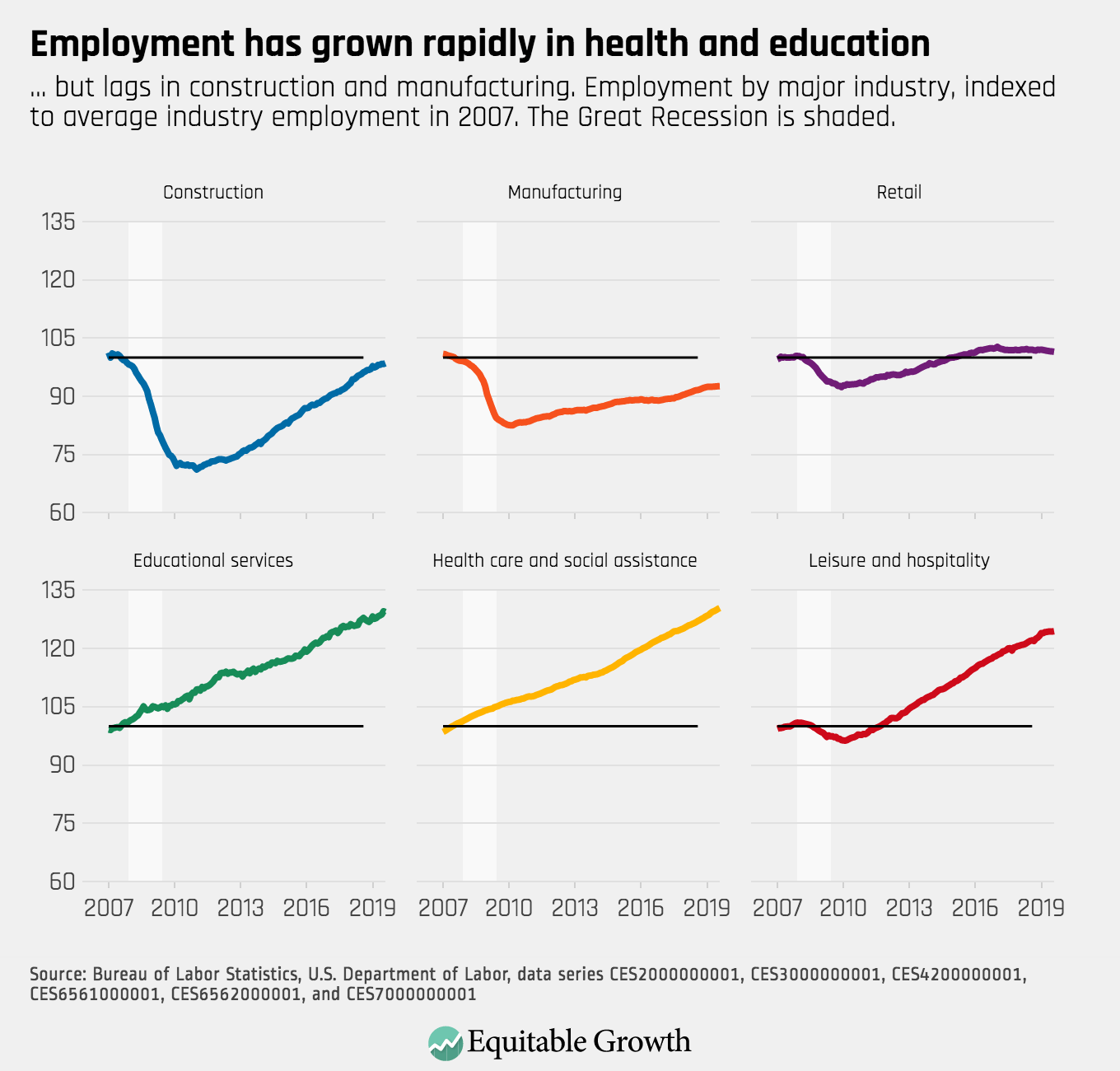 4.
The top-line unemployment rate of 3.7% remains unchanged—reflecting plateauing unemployment rates for workers by education level—and those with lower levels of education consistently face higher rates of unemployment.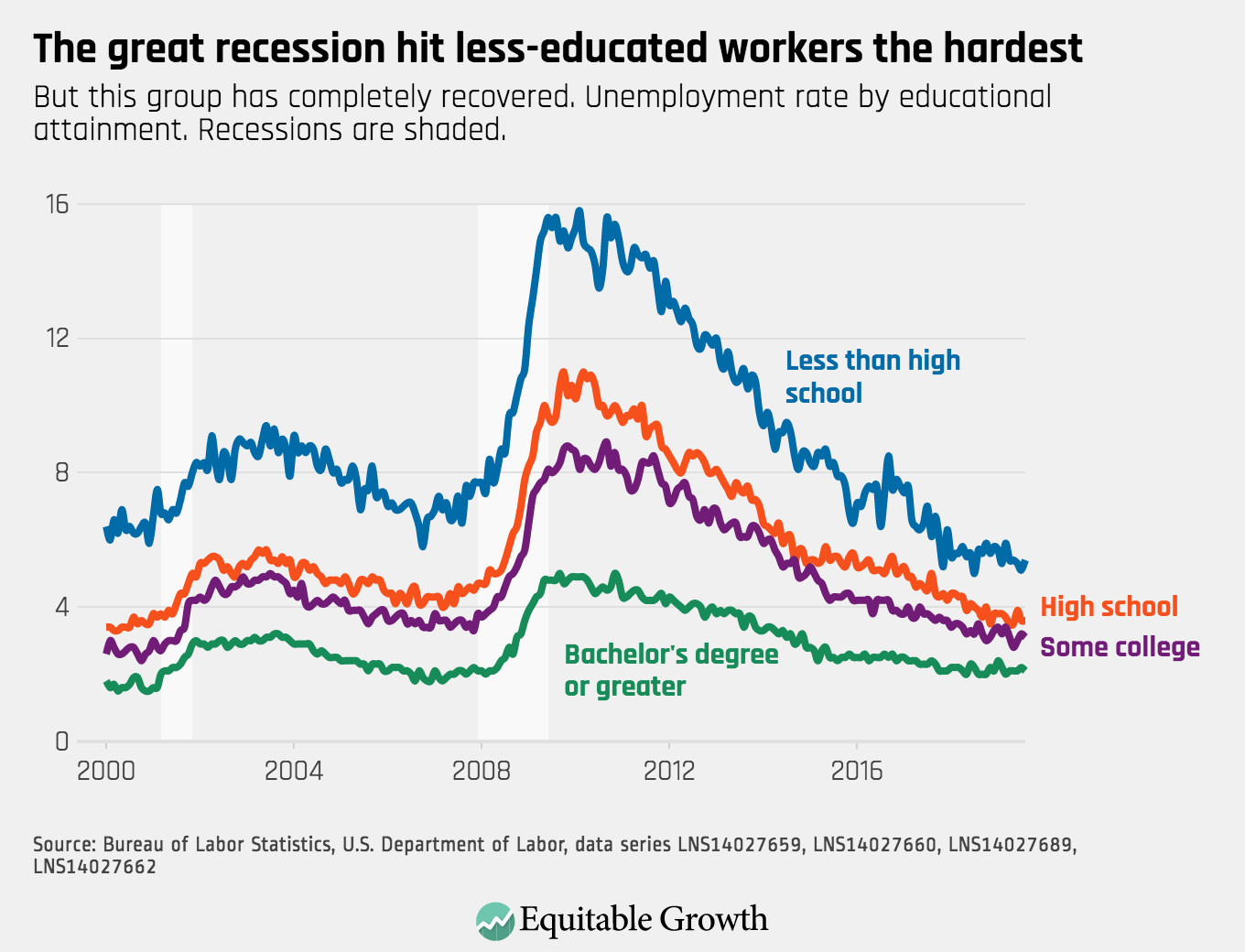 5.
Average hourly earnings have increased 3.2% year-over-year, but this remains below what would be expected in a tight labor market, with no cause for concern over inflation given low unemployment.