Equitable Growth's Jobs Day Graphs: August 2017 Report Edition
Earlier this morning, the U.S. Bureau of Labor Statistics released new data on the U.S. labor market during the month of August. Below are five graphs compiled by Equitable Growth staff highlighting important trends in the data.

1.
The 0.3 point drop in the prime-age employment rate to 78.4 percent in August is a troubling sign. This means it has slightly declined over the last six months.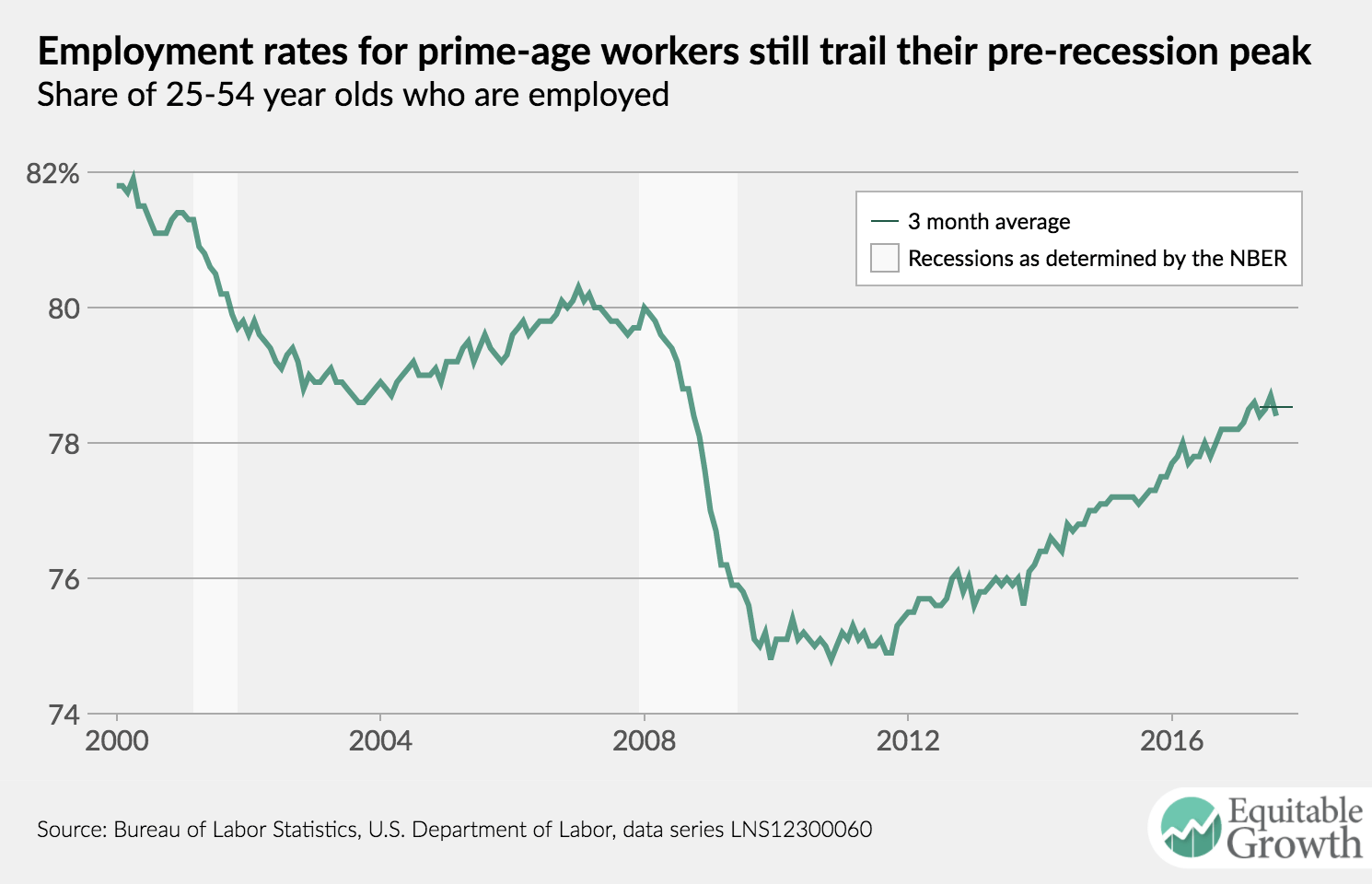 a
2.
Once again nominal wage growth was 2.3 percent for production and nonsupervisory workers for the year ending in August.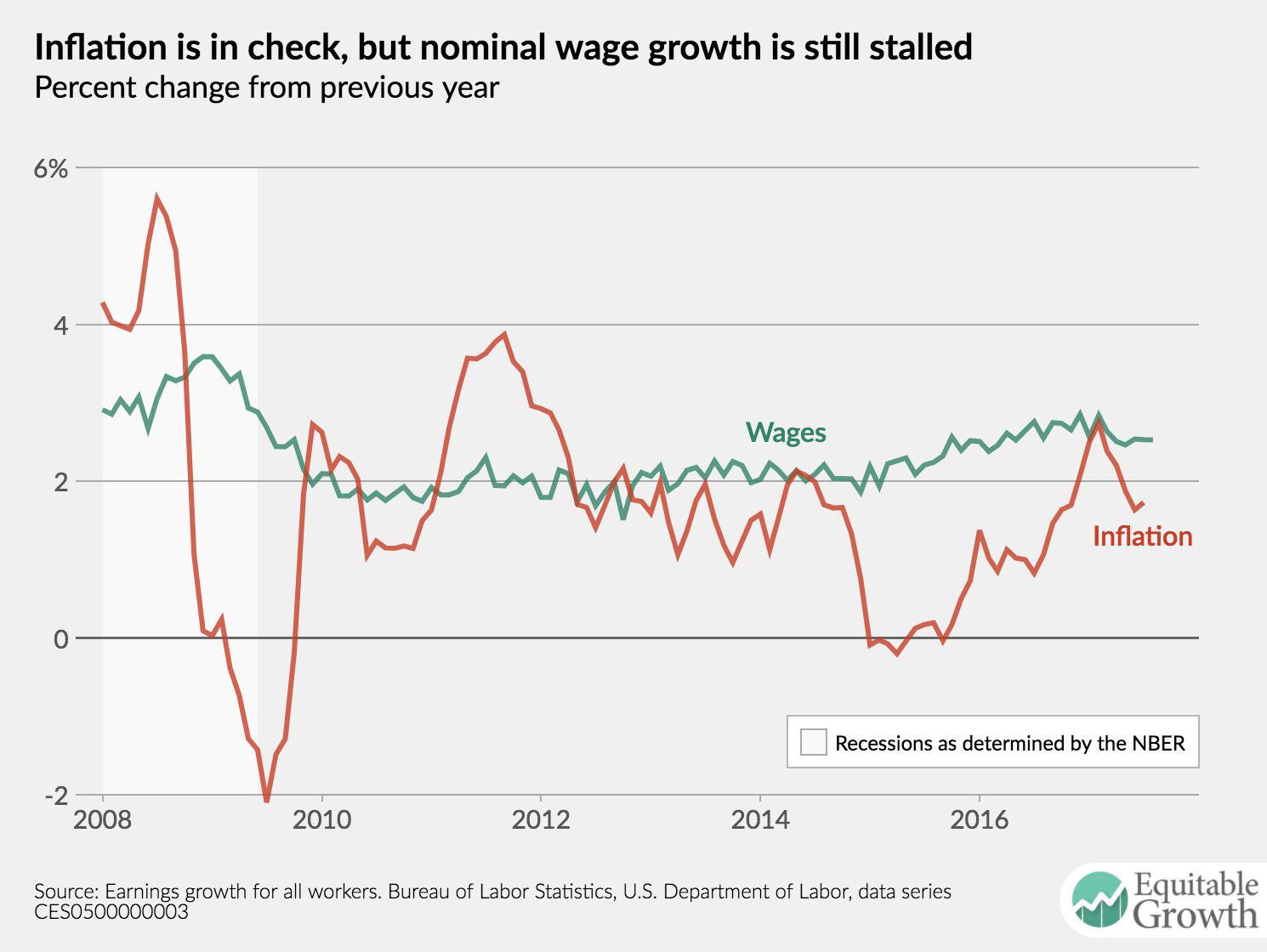 a
3.
The unemployment rate of the least educated workers is continuing to fall, hitting 6 percent in August. A tightening labor market is helping disadvantaged workers get into employment.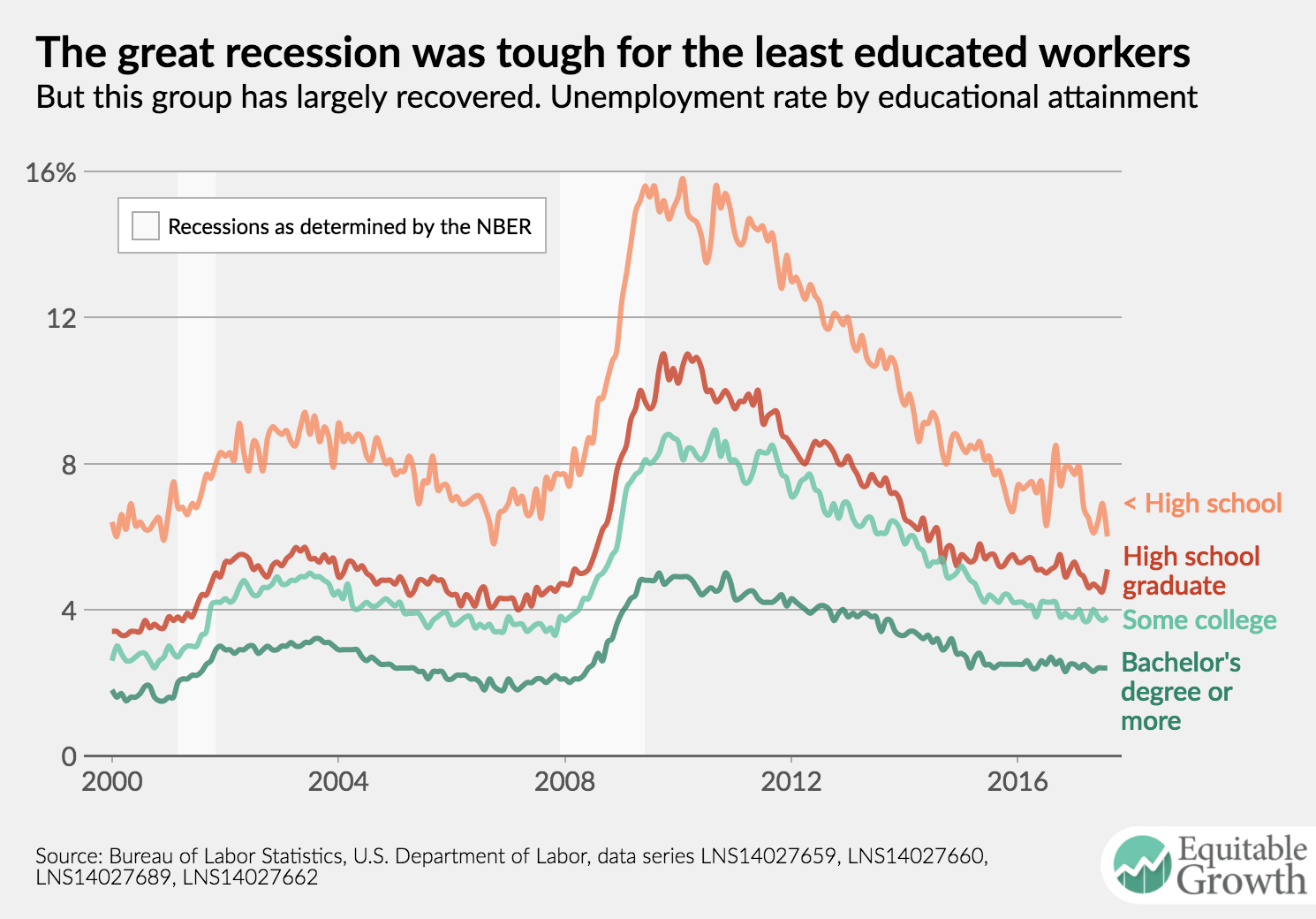 a
4.
Long-term unemployment continues to be a significant portion of all unemployment. About 25 percent of all unemployed workers haven't had a job in 27 weeks or longer.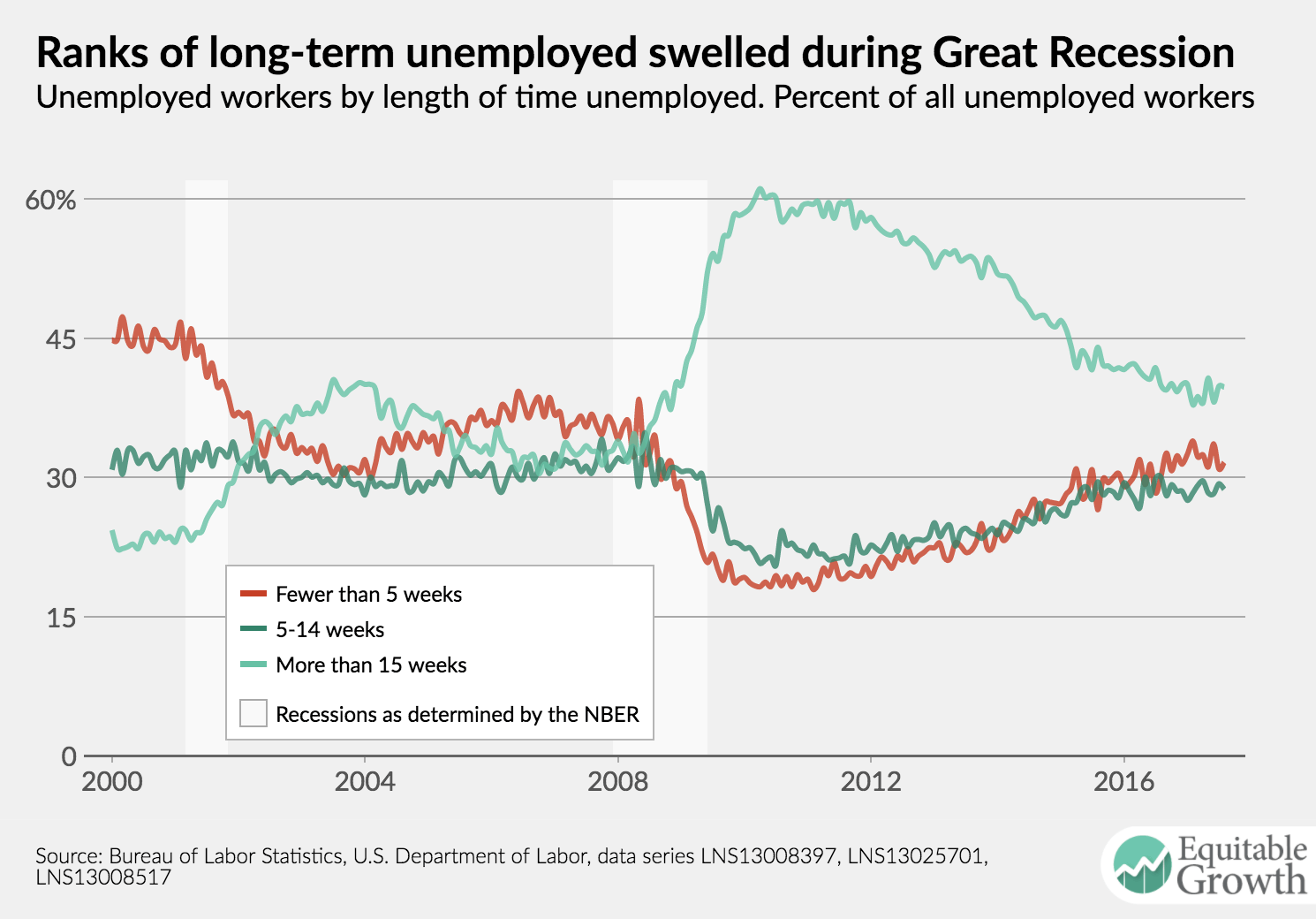 a
5.
The share of workers who just got a job coming from out of the labor force dropped in August, but it's still the vast majority of flows into employment.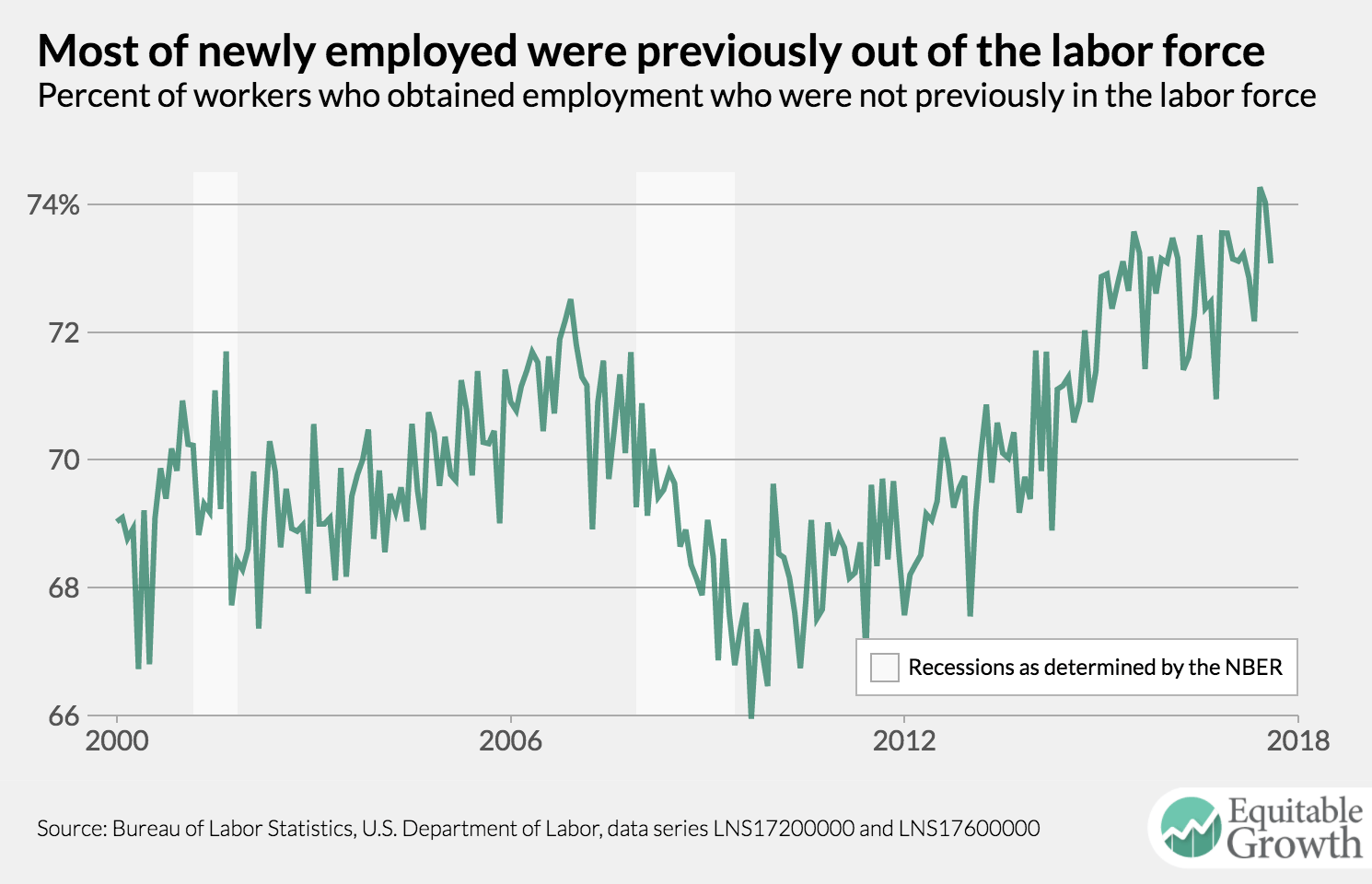 a