Equitable Growth names two new Dissertation Scholars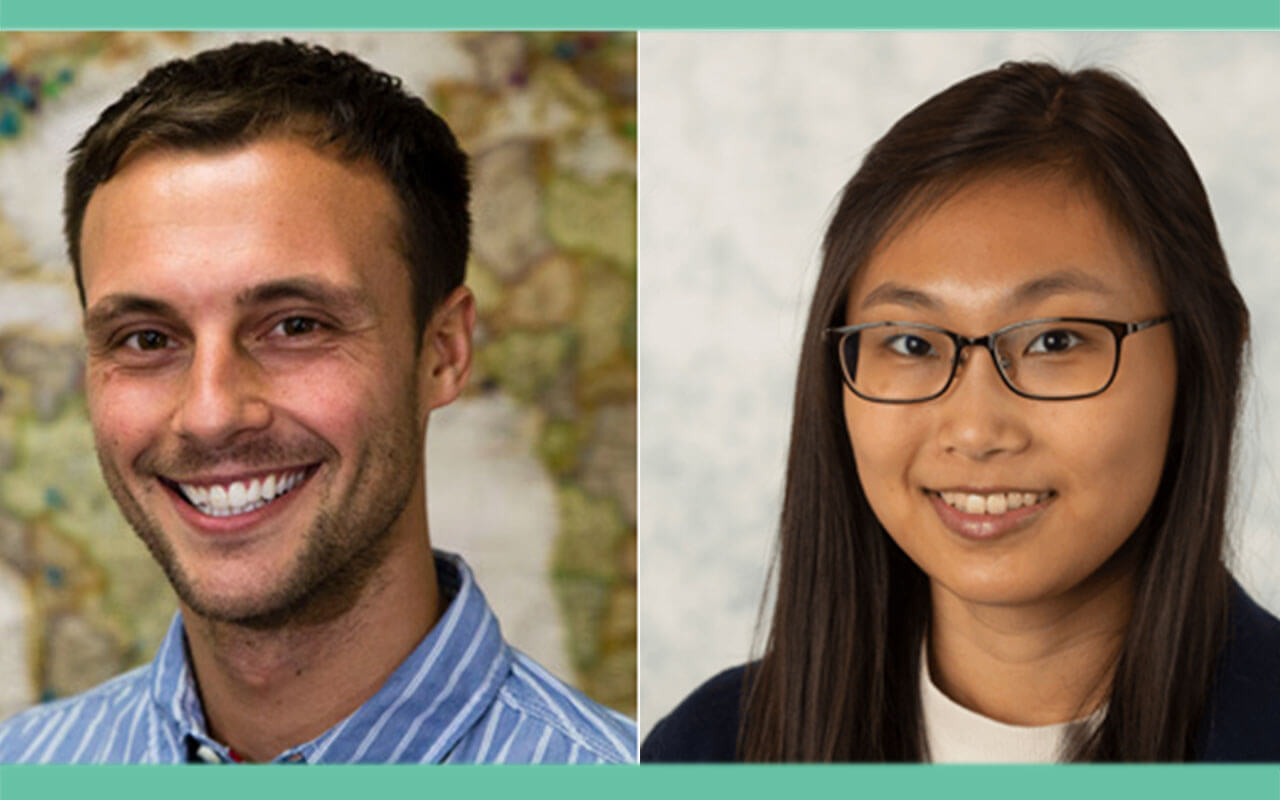 A critical part of our mission at the Washington Center for Equitable Growth is to build a pipeline of young scholars doing cutting-edge research on inequality and economic growth. Equitable Growth has invested about $5 million overall in competitive, peer-reviewed research. A significant share of our grants has gone to some of the nation's top young faculty members at universities and colleges across the country. In addition, we set aside a portion of our competitive research funds for graduate students working on their Ph.D. dissertations.
The output from these investments has been extraordinary. But in some ways, our most gratifying research funding is our Dissertation Scholars program, which extends financial and professional support to one or two doctoral candidates each academic year to help them pursue their research while gaining familiarity with current policy discussions and policy processes. Dissertation scholars are given office space at Equitable Growth's offices in Washington, where they write, interact with our policy and academic experts, participate in our academic grants process, attend our academic and policy events, learn about policy and media engagement, and take advantage of the many intellectual and other pursuits available in the nation's capital.
We are excited to announce that our Dissertation Scholars for the 2020–21 academic year will be Angela Lee of Harvard University and Matthew Staiger of the University of Maryland, College Park.
We at Equitable Growth know Lee well because this will be her second year as a Dissertation Scholar. To gain a second year, she needed to compete again with a new round of early career scholars. Lee's dissertation focuses on gender wealth inequality. The gender wage gap has been the subject of research and analysis for many decades, and it continues to be a focus for Equitable Growth. But there has been only limited research on the gender wealth gap and on how wealth accumulation differs for men and women.
One reason for this lack of research is the difficulty of separating data within households. To address this research issue, Lee has constructed person-level measures of wealth, attributing to each person the assets and debts held in their own names, using nationally representative data from the U.S. Census Bureau's Survey of Income and Program Participation. Her preliminary findings, based on data from 1996 to 2016, point to a significant and growing wealth gap, despite progress on the gender wage gap. Eventually, she will incorporate data from 1984 to 1995.
As Lee explains it, "I find that even though women have made progress in narrowing the gender wage gap, the gender wealth gap has grown wider over time, meaning that women are increasingly falling behind men in wealth accumulation. Equitable Growth has long advocated that how we measure inequality matters, and my research shows that we need to measure gender inequality in wealth, as well as wages, to gain a more complete picture of women's economic well-being."
Lee, who hails from New Jersey, is exploring possible reasons for this growth in the wealth differential and believes it has potential implications for policies in a number of areas. "As a Dissertation Scholar with Equitable Growth," she said, "I am excited for opportunities to share this research with policymakers and to engage in broader efforts to understand and address inequality in the United States."
Staiger, a Madison, Wisconsin native, is also familiar to us at Equitable Growth, having earned a doctoral grant in 2018. His work focuses on intergenerational mobility, an area of study that is very important to our work on economic inequality. Staiger will continue work on the three chapters of his dissertation, which investigates how parents shape the career paths of young workers. His research relies on data from two U.S. Census Bureau sources: the 2000 Decennial Census and the Longitudinal Employer-Household Dynamics program. The three chapters explore how children's careers are affected when they work for the same employer as their parents, the relationship between family background and early career earnings growth, and how family assets affect the ability of a child to become an entrepreneur.
As Staiger puts it, "My dissertation contributes to our understanding of why economic outcomes are highly persistent from one generation to the next. More specifically, I investigate the ways in which parents continue to influence the outcomes of their children even after they have grown up and entered the labor market. For example, I look at how parents leverage professional connections to help their children find jobs. This research is closely aligned with Equitable Growth's mission, since the distribution and determinants of economic opportunity are central to defining the costs of inequality and developing an effective policy response."
He adds, "The coronavirus crisis has exposed and exacerbated many inequities and shortcomings in our economic system, and I hope my research and my work with Equitable Growth can help address some of these pressing issues."
Equitable Growth's Dissertation Scholars receive an annualized $50,000 stipend. We look forward to seeing our 2020–21 scholars when our Washington office reopens.