Equitable Growth event will explore the impact of technology in the workplace and potential for advancing worker power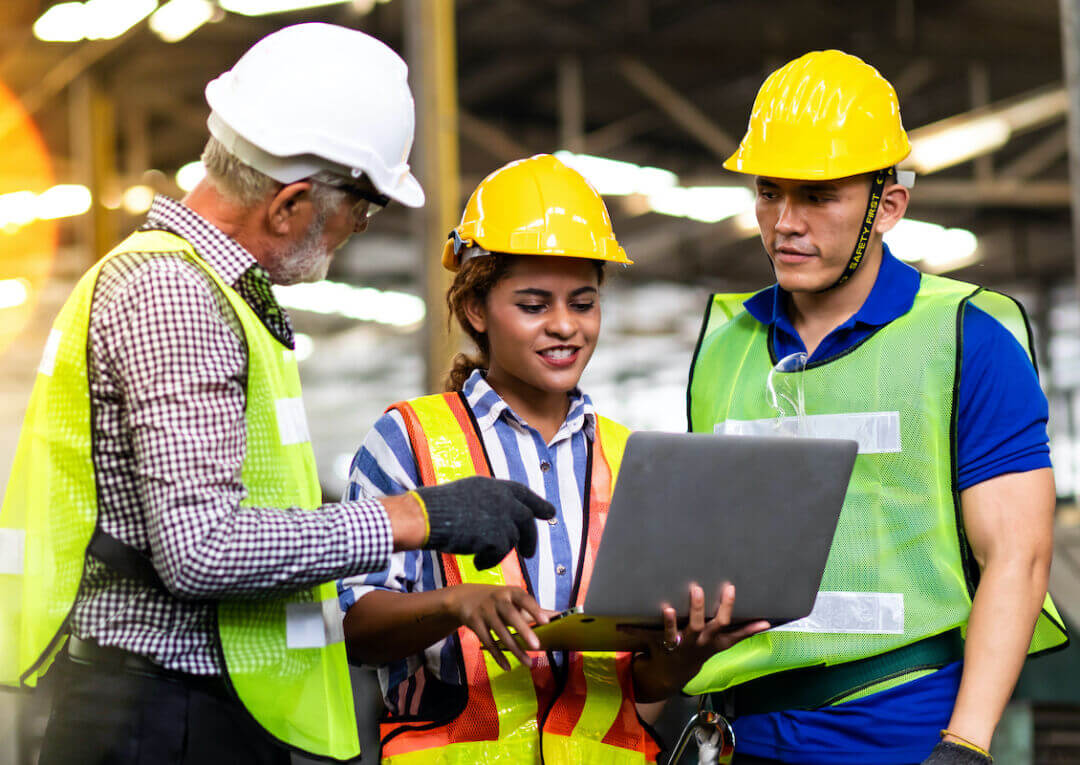 It is not new that ideas about the role of technology in the future of work have been dominated by fears of robots taking over most of our jobs. As far back as the 19th century, Luddites destroyed machinery to protest against the new technologies they believed would render their skilled trades obsolete. In the current era, the most extreme narrative is that humans will be left out of work and society will lorded over by sophisticated computers.
Yet experience, research, and fresh thinking enable us today to begin thinking more realistically about the changing role of technology. How can data and new technologies be used by employers to undermine workers' welfare and workplace power? How can workers deploy technology to advance their economic interests, and how can workers exercise their voice with respect to technological development and integration in workplaces to increase both productivity and fairness?
On February 23, the Washington Center for Equitable Growth will hold a virtual event, "A future for all workers: Technology and worker power," at which researchers and advocates will discuss how technology is used to amplify or stifle the voice of workers in the United States, how U.S. workers bargain over the use of data and technology, and how policy can improve outcomes as technology changes the nature of work.
The advances of technology and the increasing sophistication of data in the workplace and elsewhere might sometimes seem overwhelming, but technological change has long been the norm for most workers, whether they sit at a desk or labor on a factory or warehouse floor. At issue are how workplaces implement change and the impact these technologies have on workers' lives. How these technological changes are implemented, in turn, depends on the underlying economic and legal structures, as well as the extent to which workers are empowered to be full and active partners in technological adoption and integration.
The Equitable Growth event on February 23 will include two panels. The first will review how U.S. workers successfully use the tools of technology to engage with each other and with their employers to amplify worker voice. Panel members Dawn Gearhart of NDWA Labs, Steve Viscelli of the University of Pennsylvania, Meredith Whittaker of New York University's AI Now Institute, and moderator Sam Harnett of KQED will describe the use of technology in current worker organizing practices, discuss what new tools are needed, and suggest policy changes needed to support and build worker power in a new economy.
The second panel will discuss how U.S. workers can bargain specifically over the way technological advancements change their jobs in order to optimize how workers and businesses adapt to change and thrive. Speakers will explore worker advocacy regarding new technologies, and they will discuss changes policymakers can make, through legislation and through administrative actions, to protect and strengthen workers' ability to affect the way technology changes their jobs and workplaces. Panelists will be Abdirahman Muse of the Awood Center in Minneapolis, Julia Ticona of the University of Pennsylvania's Annenberg School for Communication, Brishen Rogers of Temple University, William Spriggs of Howard University and the AFL-CIO, and journalist and author Sarah Jaffe, who will serve as moderator.
Mary Kay Henry, the international president of the Service Employees International Union, will deliver keynote remarks on how the U.S. labor movement leverages research and insights gained from advocacy efforts to better understand the changes that are coming and actively seek a future of work that benefits all workers.
This Equitable Growth event comes at a time of real hope that the long decline of worker power and union membership in the United States can be reversed. The percentage of workers in unions has declined dramatically since the 1950s, when 1 out of 3 workers was unionized. By 2019, only 1 in 10 workers was a union member. While changes in the law, court actions, and decreased enforcement of labor laws have played a big role in undermining worker power, recent technological advances share some of the blame. Information and monitoring technology enables employers to outsource certain tasks that previously were carried out within the business by company employees. This phenomenon, known as the fissured workplace, has reduced job quality, including benefits, and dramatically hindered workers' ability to unionize.
The increasing use of algorithmic and artificial intelligence technologies increases pressures on workers to perform beyond their reasonable capacity, enables employers to profit off personal data, and allows employers to impose unpredictable and unfair schedules on them. But the same technologies can be used to the opposite effect, maximizing workers' ability to be productive at work and at home, and protecting them from discrimination and unfair workplace practices. Policymakers can regulate these matters and bar discrimination based on the use of these technologies. These will be among the issues discussed at the upcoming Equitable Growth event.
Union organizing is all about community. Today, technology—social media, texting, email—seems to be the primary way most of us interact. So, it should be no surprise that organizers would be looking for the most effective ways to use technology to enhance worker power.
A relatively new app called WorkIt is being used by organizers in various industries. A good example of using an existing platform is the iconic 2018 strike by the teachers of West Virginia, which inspired strikes in several other states that became known as the "Red for Ed" movement and achieved significant wage gains for West Virginian teachers and other public employees. The use of a private Facebook group was critical to the organizing of the strike, providing both information and encouragement to its more than 24,000 members.
Members of the first panel at the upcoming Equitable Growth event will discuss not only the use of social media platforms but also other technologies. More broadly, they will discuss policy changes that have long been needed to restore workers' ability to form and join unions and other labor organizations.
The second panel will examine why workers are generally at a disadvantage when it comes to dealing with technological change in the workplace. For the most part, the point of introducing new technologies is to increase productivity by increasing output and reducing labor costs by reducing the number of workers, suppressing wages, or both. A 2018 paper by then-Ph.D. candidate and Equitable Growth grantee Antoine Arnaud, now of the International Monetary Fund, shows that even a threat by an employer to automate can result in lower wages for workers, and, relatedly, that if only a few firms in a labor market automate, the possibility that others might can have a negative impact on wages throughout the market.
But there are historic examples of workers using their strength to help steer the implementation of new technologies in a way that minimizes the damage to their welfare. In his 2013 paper, titled "The Tip of the Spear: How Longshore Workers in the San Francisco Bay Area Survived the Containerization Revolution," Peter Cole of Western Illinois University describes how the International Longshore and Warehouse Union forged agreements with the Pacific Maritime Association beginning in 1960 that governed how the West Coast shipping industry transformed to the highly productive use of specialized containers for shipping.
"Containerization" dramatically reduced the number of longshoremen needed for what had been the arduous work of loading and unloading ships, and the agreement did not prevent transformational changes that ended the union's extraordinary control of working conditions prior to that date. Yet the mechanization and modernization agreement between labor and management prevented what could eventually have been the decimation of worker power. As Cole writes:
Today, in many ports beyond the West Coast as well, longshore workers remain unionized, with relatively high wages and surprising power that seems, to many, anachronistic in the 21st century's hyper-charged capitalist world. Studying their history is a corrective to generalizations about the effects of technology and the role of unions in our time.
More recently, the Culinary Workers Local 226, affiliated with UNITE HERE, used the threat of a strike to reach strong agreements with Las Vegas hotels and casinos that addressed a number of issues related to technological advances. As Rachel Melendes of UNITE HERE told participants in a 2019 "Women and the Future of Work" convening organized by the Ford Foundation, Equitable Growth, and others, one of the agreement's key provisions required the hotels and casinos to agree to pay workers during training on how to use new technologies before their introduction.
Speakers at Equitable Growth's virtual event will cover all these issues and provide actionable items for policymakers, advocates, and the interested public alike. It will take place from 2:00 p.m. to 4:00 p.m. on Tuesday, February 23. Registration information is available here. We hope to see you there.