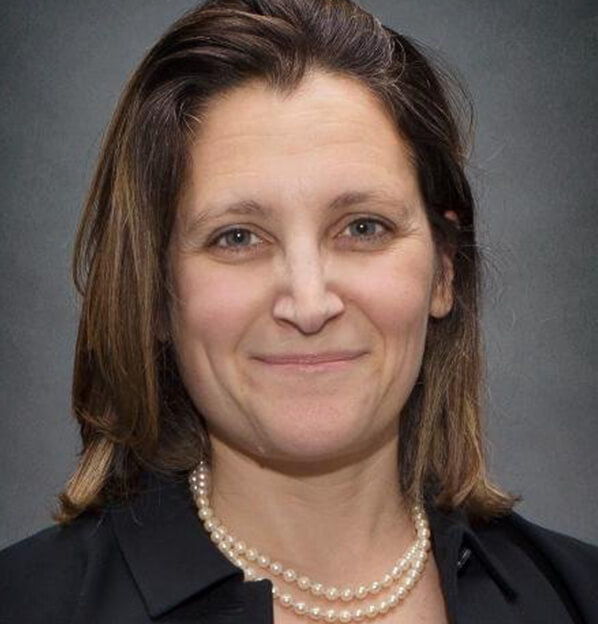 Chrystia Freeland
Deputy Prime Minister of Canada and Minister of Finance
Cabinet of Canada
Chrystia Freeland, a member of the Washington Center for Equitable Growth's Research Advisory Board, is the deputy prime minister of Canada and minister of finance for the Cabinet of Canada. She previously served as the minister of foreign affairs and minister of international trade for the Cabinet of Canada, and in various editorial positions with the Financial Times, The Globe and Mail, and Thomson Reuters.
Freeland was elected in November 2013 as the member of parliament for Toronto Centre. She was appointed to the Cabinet of Canada as minister of international trade in November 2015, as minister of foreign affairs in January 2017, and as minister of finance in 2020.
Freeland has appeared on a number of TV and radio shows, including "Real Time with Bill Maher," "The McLaughlin Group," "The Dylan Ratigan Show," "Fareed Zakaria GPS," and "The Colbert Report." In June 2013, she gave a TED Talk on economic inequality, plutocracy, globalization, and the growing income gap.